The National Humanities Center collaborates with partners, scholars, and subject matter experts to provide virtual courses that allow educators to explore a relevant topic over five to six weeks. Participants actively engage with course materials and colleagues, expanding their own knowledge, skills, and dispositions, and developing customized educational resources.
About Our Instructors
Each course is developed with an established scholar in the field, who helps develop activities and provides resources for group discussions and individual research. Our goal is to facilitate a learning experience that will result in classroom-ready instructional materials. Our instructor pool is comprised of experienced, talented educators and scholars in humanities education.
Current and Upcoming Courses
Register Now
Suckers and Swindlers in American History, Part 1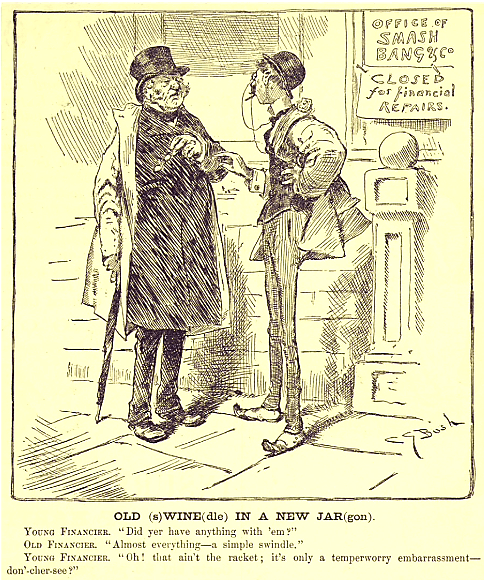 Financial scams, fraudulent activities, and Ponzi schemes have been a part of American culture since the 19th century. Using archival materials and source documents, participants will learn how economic, political, and cultural systems have evolved in response to these trends. This six-week course is framed around the recent publication Fraud: An American History From Barnum to Madoff (2017) by Edward Balleisen. Participants will develop a classroom resource to use in their individual educational environments.
Lead Scholar: Edward Balleisen is an NHC Fellow (2008–09) and currently the Vice Provost for Interdisciplinary Studies and professor of history and public policy at Duke University.
Course Instructor: Joshua Cracraft, PhD
Course Dates: November 4 – December 23, 2019
Participation Hours: 25
Register Now
Register Now
The Oyster and the City: Environmental History in Turn of the Century America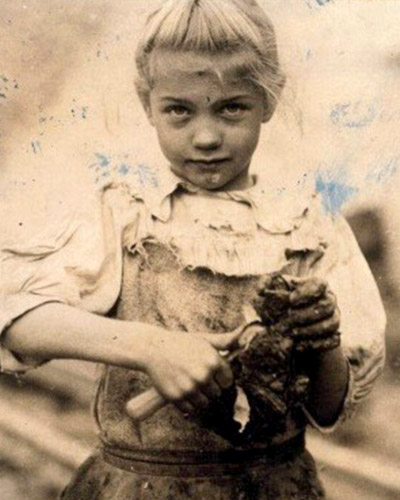 Food is a powerful way to enter environmental history. Food is always about stories: stories of family recipes and traditions; stories of hardship and survival; stories about blending traditions and creating new ones. And because food is produced in nature, it connects our most cultural stories to our dependence on the larger, nonhuman world. That is the essence of environmental history: locating humanity in the natural world. This course will use Library of Congress images as evidence, not merely as illustrations. Specifically, we will identify sources from the photo and written record created by the National Child Labor Committee Collection. Through Lewis Hine's photographs of child laborers at work in canneries and oyster packinghouses, and in his written notes compiled in 30 reports held by the Library of Congress, we will emphasize links between city and country, between child labor and the nation's cheapest and most abundant protein: oysters.
Lead Scholar: Matthew Booker currently serves as director of the Science, Technology, and Society Program and is an associate professor in the Department of History at North Carolina State University. Professor Booker was a Fellow at the National Humanities Center in 2016–17.
Course Instructor: Kimberly Gilman
Course Dates: November 4 – December 23, 2019
Participation Hours: 25
Register Now
Let's Talk: Using the Humanities To Promote Civil Discourse In The Classroom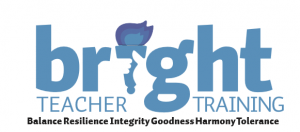 The core course in the BRIGHT Teacher Training Program, "Let's Talk" is a fully online course developed through a partnership with the Center for Languages, Arts, and Societies of the Silk Road (CLASSRoad) and the National Humanities Center. The course provides disciplinary approaches to promoting civil discourse in the pre-collegiate course. Through this professional development course, teachers gain an understanding of the specific ways in which the humanities can open the conversation around civility and comity. The training draws from examples in history, philosophy, art history, literature, and politics. Teacher participants are able to create curricular connections and classroom activities that follow the same model.
Course Instructors: Andy Mink / Mike Williams, NHC Education Programs
Course Dates: October 7, 2019 – March 31, 2020
COURSE FULL
Cut The Bull! How the Humanities Can Help Develop Critical Media Literacy
In this five-week online course, educators will critically examine the ever-changing role of print, broadcast and digital media through a humanities lens. Participants will investigate how media has evolved, how its messages shape our citizenry, and how it can be brought to life in a classroom setting. By using investigation, analysis, discussion, and reflection, participants will develop a classroom resource customized to their individual educational environments. The course content was inspired by and incorporates resources from "Calling Bull" by the University of Washington professors, Carl Bergstrom and Jevin West.
Course Instructor: Katie Willett
Course Dates: September 30 – November 15, 2019
Participation Hours: 25
COURSE FULL
Becoming Visually Literate in the Humanities Classroom
We live in a visually saturated world in which citizens are asked to read photographs, maps, as well as other visual material in order to understand the world around them. This visual literacy has significant impact on students' content area learning. Reading comprehension demands comprehension of the written text, but also depends heavily on the comprehension and integration of the graphical content that is almost invariably included in those texts. This course address a variety of U.S. history topics commonly taught in elementary, middle, and high school (e.g., The American Revolution, The Civil War, The Great Depression, Civil Rights) as models/examples to begin each session. This will include an introduction to and the use of the Library of Congress' "Observe, Reflect, Question" analytic tools. Participants will explore Library of Congress collections, with particular attention to the Primary Source Sets, Themed Resources, and the Connected Collections for exemplary visual materials for their particular teaching context (e.g., grade level, state standards). Module titles will include: A Case For Visuals, Photographs, Political Cartoons, Paintings/Murals, and Maps and Other Data Visualizations.
Lead Scholar: Kristy Brugar is an associate professor of social studies education at Oklahoma University.
Water Rights and Land Access: Native American History Today
This course will address clear curricular gaps in Native American history with a focus on foodways and the loss of access to traditional fishing, hunting and gathering, and family lands, historical loss of land through treaties and conflicts, and water rights for Native populations. Digital materials from the Library of Congress online collection will be featured prominently in each module with an emphasis on material culture, visual materials, and images.
Lead Scholar: Joshua Reid is a professor of history at University of Washington.
The Modern Middle East
This course will deepen understanding of social, cultural, economic, and political changes in the region during the 19th, 20th, and 21st centuries, giving context important to understanding the contemporary Middle East. Topics addressed in the course will include the rise of nationalism and struggle for independence in the region, the emergence of Islamist politics, and recent revolutions, among others. Throughout, teachers will examine how dimensions of culture, society, economics, and politics have affected the lives of individuals and groups like women, young people, and workers. The breadth of the course theme will appeal to a diverse teacher audience. By providing rich context about the social, economic, and cultural currents that influence contemporary events in the region, the course will help teachers rethink what they know and how they teach about the Middle East.
Lead Scholar: Akram Khater is a professor of history at North Carolina State University, where he also serves as the director of the Khayrallah Center for Lebanese Diaspora Studies. Dr. Khater was a Fellow at the National Humanities Center in 2005–06.
Contact
For more information, email Mike Williams, Education Programs Manager.