NHC Education Programs build bridges between the academic world and the working classroom, addressing both classic and contemporary aspects of the humanities. We offer resources and professional development experiences that help educators at the collegiate and pre-collegiate levels enhance their teaching skills and content knowledge.
Featured: Teacher Advisory Council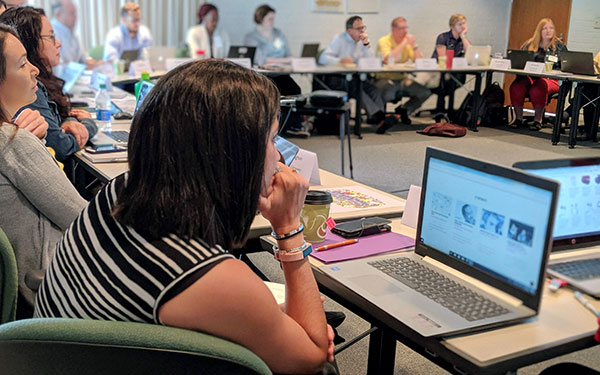 The Teacher Advisory Council supports the Center's Education Programs for a one-year term of service. Chosen to represent multiple disciplines in the humanities, these teacher leaders accept an active role in the development, evaluation, and promotion of the National Humanities Center's educational materials and projects.