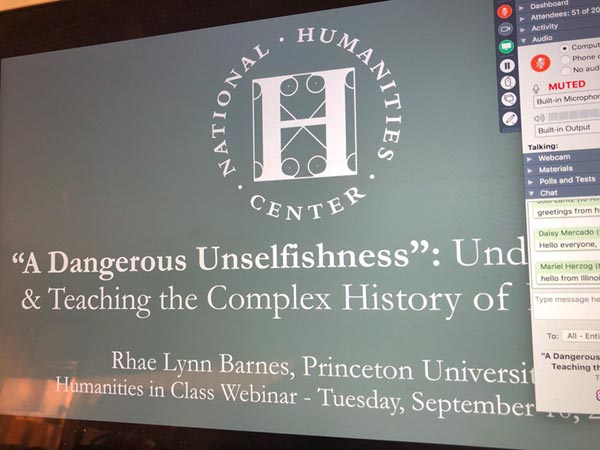 Live, interactive webinars connect educators with scholars and experts in humanities fields to discuss compelling topics. Webinars are free of charge but require registration.
You can access the webinar series registration link by signing up for a free Humanities in Class Digital Library Card. Once you are registered, you can access all Humanities in Class events and activities.
Register Now Webinar Archives Join Our Email List CEU Information
If you are looking for more professional development, check out our online courses.
2022–23 Schedule