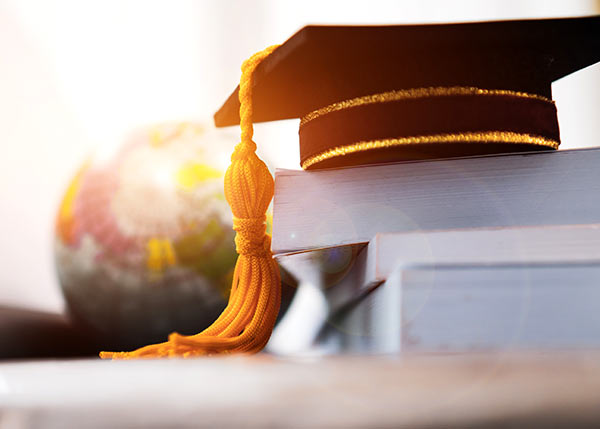 Preparing our nation's next generation of leaders to face the challenges of the twenty-first century is an imperative shared by educators at every level.
This is especially true at colleges and universities where students not only look to pursue a liberal education but also to discover their passions and hone skills for future careers.
The National Humanities Center has established a National Humanities Leadership Council to help prepare a select group of students with humanities-based leadership skills. Drawn exclusively from nominations advanced by NHC-sponsoring institutions, students accepted to the Council participate in a unique series of interactive experiences with leading humanities scholars and leaders from across the country. In round tables and discussion sessions, they explore the essential importance of humanistic perspectives in addressing the concerns of contemporary society. And, based on the consensus of the Council membership, they may also focus on specific projects and engagement with the communities at their institutions.
National Humanities Leadership Council 2022–23



Emma M. Akuyeva

Bowdoin College




Laci Burton

Stony Brook University




Giovanni Calabrese

Bowdoin College




Hailey Drapcho

Bucknell University




Irma Fowe

Prairie View A&M University




Toshaani Goel

Davidson College




Owen Gramley

Bowdoin College




Stanley Hamilton

Prairie View A&M University




Elise Thayer Hasseltine

Bucknell University




Anwar Ibrahim

North Carolina Central University




Huihui Jiang

Macalester College




Elena Mindell Kendrick

North Carolina Central University




Emi Kuroda

Soka University of America




Morgan Alise Mayo

William Jewell College




Nada Balsam Merghani

North Carolina Central University




Jennifer Mzobe

Stony Brook University




Mikey Tang

Macalester College




Meghna Vasiraju

Stony Brook University




Benjamin Michael Wardlow

William Jewell College




Ever Whitlock

Trinity University




Charlotte York

Stony Brook University




Irina Znamirowski

Brandeis University