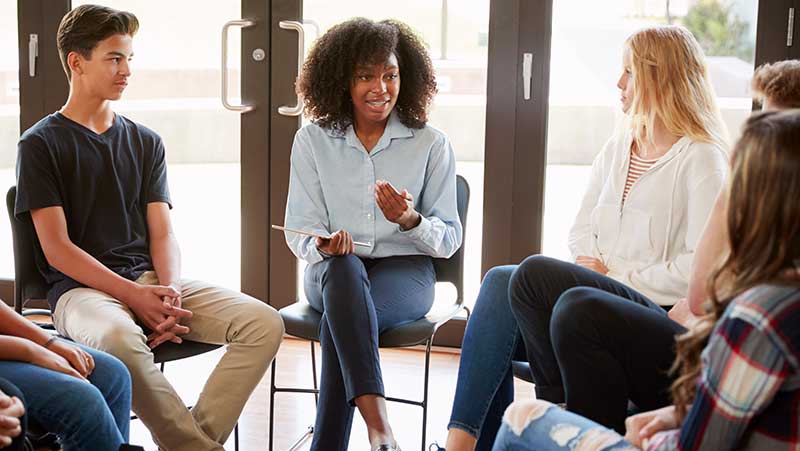 "Let's Talk" provides disciplinary approaches to promoting civil discourse in the pre-collegiate course. Through this professional development course, teachers gain an understanding of the specific ways in which the humanities can open the conversation around civility and comity. The training draws from examples in history, philosophy, art history, literature, and politics. Teacher participants can create curricular connections and classroom activities that follow the same model.
This course has been designed with the generous support of the State of California.
Professional Development Hours: 35
Register Now
Registration fee: $125
Fall Session 2: November 7–December 16, 2022
Spring Session 1: January 23–March 3, 2023
---
Sample Activities
The Transformative Power of Dialogue
The Role of Humor in Civil Discourse
Teaching Difficult Topics and Creating Classroom Culture
Find more exceptional teaching resources at the
Humanities in Class Digital Library
, an Open Education Resource (OER) platform. The Digital Library provides direct access to a wide variety of scholarly and instructional resources for the humanities classroom in one central location. Membership is free!