page
NC Heartland Participants
With contributions from dozens of presenters and performers, North Carolina: The New American Heartland highlighted some of the diverse perspectives and dynamic energies involved in shaping North Carolina in the early twenty-first century. The National Humanities Center would like to recognize the invaluable contributions of project curators Brendan Greaves and Katy Clune who were instrumental in conceptualizing the project and assembling this fascinating group of participants.
Participants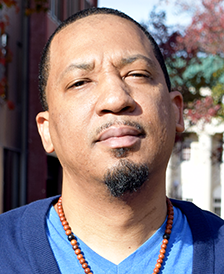 Dasan Ahanu is a public speaker, organizer, workshop facilitator, poet, performance artist, songwriter, writer, and emcee born and raised in Raleigh, NC. He is currently a resident artist at the Hayti Heritage Center in Durham and a visiting lecturer at the University of North Carolina at Chapel Hill. He swings a mean pen and represents the SOUTH.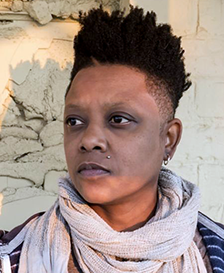 Shirlette Ammons is an associate producer for the Emmy and Peabody Award-winning docuseries A Chef's Life, which airs on PBS stations throughout the country. She is also a writer and musician whose body of work includes two collections of poetry, three music projects and numerous collaborations with artists of various genres. Shirlette's most recent musical project, Language Barrier, features guest appearances by Meshell Ndegeocello, The Indigo Girls and others. Shirlette also co-founded SugarQube Records in 2016 along with her twin sister, Shorlette.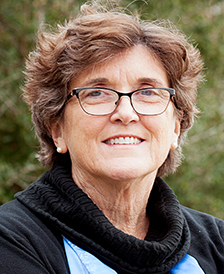 Karen Willis Amspacher is the director of Core Sound Waterfowl Museum & Heritage Center in Harkers Island,​ ​where her family has been a part of the boat building and fishing traditions for generations. Amspacher has helped coordinate several documentary projects with the Southern Oral History Collection at​ ​the University of North Carolina at Chapel Hill, the NC Folklife Division of the Arts Council, the Coastal Heritage Workshop at North Carolina​ ​State University, and others. She is currently working with Duke University's Center for Documentary Studies and NOAA to record and produce public radio programming featuring the commercial fishermen of the Core Sound region of North Carolina.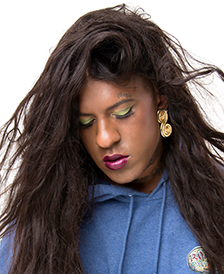 Performing artist Mykki Blanco grew up bouncing between San Mateo, CA and Raleigh, NC. After a stint at the Art Institute of Chicago, Blanco moved back to NYC and began to write, publishing a book of poems From the Silence of Duchamp to the Noise of Boys in 2011. Looking to bring some art to the mainstream, Blanco began to perform crushing industrial rock under the name No Fear, and glamorous, ghetto-fabulous riot grrrl rap under the name Mykki Blanco. In 2012, Mykki made a grand entrance with the Mykki Blanco & the Mutant Angels EP, featuring cuts like "Join My Militia (Nas Gave Me a Perm)" and "Gay Dog." Dubbed "Hip-Hop's New Queen" by Elle magazine's blog, Blanco joined Death Grips on tour, opening for the avant hip-hop group on its late 2012 tour of America. The mixtape Cosmic Angel: The Illuminati Prince/ss arrived at the end of the year, while the EP Betty Rubble: The Initiation followed in 2013.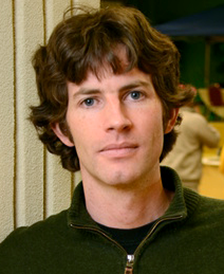 Will Boone teaches courses on popular music and African American music at North Carolina State University. His PhD, from the University of North Carolina at Chapel Hill, was based on ethnographic research conducted in black churches in Durham, NC, and he now regularly collaborates with The Music Maker Relief Foundation, a non-profit that works with elderly and impoverished musicians throughout the South.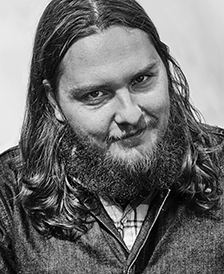 Nathan Bowles is a multi-instrumentalist musician and teacher living in the Piedmont of North Carolina. His work, both as an accomplished solo artist and as a sought-after ensemble player, explores the rugged country between the poles of Appalachian old-time traditions and ecstatic, minimalist drone. He and his bandmates in the popular and critically acclaimed old-time group the Black Twig Pickers steep themselves in local traditions of Appalachian Virginia. He currently records and tours as part of Steve Gunn's band, the Outliners. Bowles has also recorded, collaborated, and performed with Jack Rose, Hiss Golden Messenger, Jake Xerxes Fussell, Black Dirt Oak, Scott Verrastro, Pigeons, Spiral Joy Band, and others.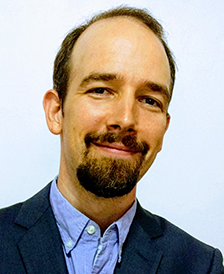 Samuel K. Byrd is an anthropologist who studies immigration, music, urban social dynamics, Latin American and Latino culture(s), and the U.S. South. He is an adjunct assistant professor at Hunter College-City University of New York and lives in Manhattan with his wife and two daughters.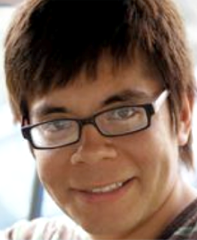 Diego Camposeco is a Mexican-American writer (sometimes using light) from Burgaw, NC whose photography and videos explore the interactions among labor, identity, language, color, and the environment. He received his BFA in studio art with highest honors from the University of North Carolina at Chapel Hill and has worked in Brazil, Mexico, and the United States.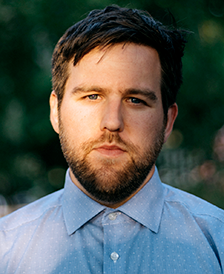 Aaron Canipe is an artist living and working in Winston-Salem, North Carolina. He received his MFA in Experimental & Documentary Arts from Duke University in 2015 and BFA in Photography from the Corcoran College of Art + Design. His work is about what it means to live and be lost in the American South today.



Katy Clune (Project Curator) is the arts communications specialist for Duke University and digital editor for the journal Southern Cultures. Her documentary project, "Home in a New Place: Making Laos in Morganton, NC," inspired by her UNC-Chapel Hill master's thesis, has been published in Southern Cultures, in the Southern Foodways Alliance's Gravy quarterly and podcast, Our State magazine, and its supporting photo exhibit was displayed at the Center for the Study of the American South, UNC-Chapel Hill, and Morganton City Hall in 2015 and 2016.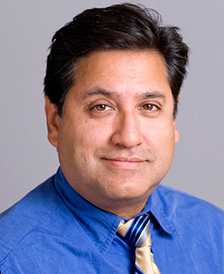 Paul Cuadros is an award-winning investigative reporter and author whose work has appeared in The New York Times, The Huffington Post, Time magazine, Salon.com, The Chicago Reporter, and other national and local publications. As associate professor at the UNC School of Media and Journalism, he is the author of A Home on the Field: How One Championship Team Inspires Hope for the Revival of Small Town America, which tells the story of Siler City, NC, as it copes and struggles with Latino immigration through the lives of a predominantly Latino high school soccer team.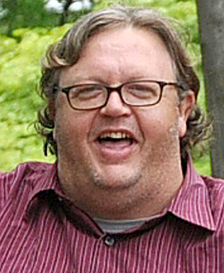 Jefferson Currie II is a member of the Lumbee Tribe, a North Carolinian and a Folklorist. In addition to cooking Chicken Bog, he enjoys driving amusement park go-karts.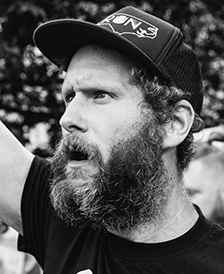 A North Carolina native, Grayson Haver Currin worked as the music and managing editor at the Independent Weekly for thirteen years. He writes about music for Pitchfork, Rolling Stone, Vice, and The New York Times. Along with his wife, Tina, he co-founded Saturday Chores, a women's health advocacy publicity campaign; the Air Horn Orchestra, a ragtag band focused on the (successful) defeat of Governor Pat McCrory; and Come Out & Show Them, a new nonprofit focused on issues of social justice.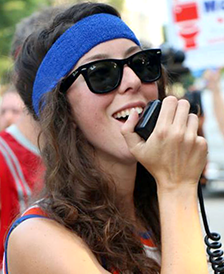 Tina Haver Currin has used her combined skills in writing and advertising—as well as a generally irreverent attitude—to launch several campaigns for social justice, including most recently, the Air Horn Orchestra—a motley crew that met outside of the North Carolina Governor's Mansion to make actual noise about the state's regressive politics—which earned international attention, with mention in The New York Times, The Guardian, and BBC. Meanwhile, North Carolina Needs You, also launched in response to HB2, has helped turn potential boycotts by the likes of Mumford & Sons, Duran Duran, and the Dave Matthews Band into benefits for progressive causes and vulnerable communities in North Carolina.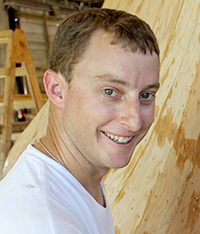 Zack Davis was born and raised in Carteret County, and is currently teaching marine trades and welding at East Carteret High School. Zack has worked as a commercial fisherman since he was twelve, and is currently building a new trawler so he can continue fishing. He and his wife, Cassandra Davis, are also raising five-year-old daughter Addie and eight-month-old son Dallas.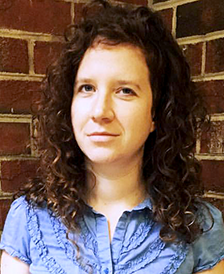 Michelle Dove is the author of Radio Cacophony (Big Lucks Books, 2016) and writing that appears in Chicago Review, PEN America, The Southeast Review, and DIAGRAM. She lives in Durham, North Carolina, where she works and teaches intro creative writing in the English Department at Duke University.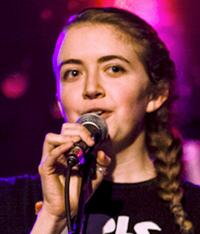 Mary Alta Feddeman is a queer artist and activist who has been working with the nonprofit Girls Rock North Carolina for four years, currently serving as the Program Director and Co-Executive Director of the organization. She got her degree in Women's and Gender Studies, creative writing, and journalism at UNC-Chapel Hill. Mary Alta also plays music with her band Space Holder, and she's taught guitar and ukulele lessons to elementary schoolers. She loves to spend her time making poems and pottery and working with others to sustain a supportive, critical, accountable, and inclusive creative community in Durham, NC. Girls Rock NC is an organization in central North Carolina that works to empower girls, women, and gender-nonconforming folks—through creative expression—to be confident and engaged members of their communities. It accomplishes this by focusing on social justice, creativity, and collaboration between youth and adults of marginalized identities. Girls Rock NC runs summer camps, after school programs, and adult programs in the Triangle area.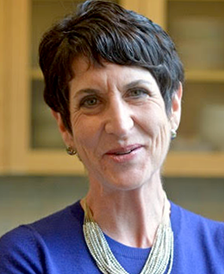 Marcie Cohen Ferris is a professor in the Department of American Studies at the University of North Carolina at Chapel Hill, where she serves as an editor for Southern Cultures, a quarterly journal of the history and cultures of the U.S. South, and as co-chair of UNC-CH's academic theme, Food For All: Local And Global Perspectives. From 2006-2008, Ferris served as president of the board of directors of the Southern Foodways Alliance. She is the author of The Edible South: The Power of Food and the Making of an American Region (2014), Matzoh Ball Gumbo: Culinary Tales of the Jewish South (2005), and co-author of Jewish Roots in Southern Soil: A New History (2006). Her current work, The Big Book of North Carolina Food, explores the history, culture, and contemporary politics of food in the Tar Heel State.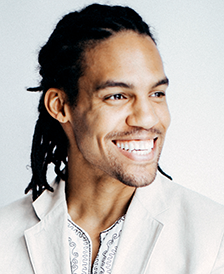 Pierce Freelon is a candidate for mayor of Durham, North Carolina. He is the founder of Blackspace, a digital makerspace based in Durham, he is a musician in the band The Beast, and he has taught in the departments of Political Science, African and African American Studies and Music at the University of North Carolina at Chapel Hill and North Carolina Central University.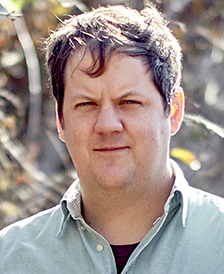 Durham, North Carolina singer and guitarist Jake Xerxes Fussell recently released What in the Natural World, his second album of transmogrified folk/blues koans, on local label Paradise of Bachelors; celebrated by the likes of NPR Music and the Oxford American, it features contributions from three notable Nathans—Nathan Bowles (Steve Gunn), Nathan Salsburg (Alan Lomax Archive), and Nathan Golub (Mountain Goats)—as well as Joan Shelley and Casey Toll (Mt. Moriah). As a teenager growing up in Columbus, Georgia, Jake played and studied with elder musicians ranging from Piedmont blues legend Precious Bryant to Alabama bluesman, rodeo rider, rye whiskey distiller, and master dowser George Daniel to North Carolina legend Etta Baker.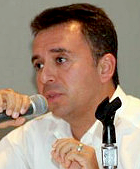 David Garcia is associate professor of ethnomusicology in the Department of Music at the University of North Carolina at Chapel Hill. His research focuses on the music of the Americas with an emphasis on African diasporic and Latin@ music. His publications include Arsenio Rodríguez and the Transnational Flows of Latin Popular Music (Temple University Press, 2006) and Listening for Africa: Freedom, Modernity, and the Logic of Black Music's African Origins (Duke University Press, 2017). He is currently editing a book on the history of Latin@ music, dance, and theater in the United States, 1776–1900.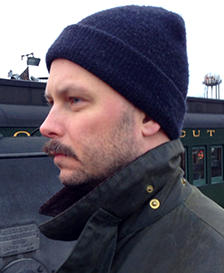 A folklorist, curator, writer, and graphic designer based in Chapel Hill, Brendan Greaves (Project Curator) is the co-founder and owner of Paradise of Bachelors, a record label dedicated to archival and contemporary music that demonstrates the influence of Southern vernacular musical traditions, including releases by Steve Gunn, Michael Chapman, Hiss Golden Messenger, The Weather Station, Terry Allen, Mike Cooper, and Lavender Country. A former gallerist and curator at Philadelphia's Fleisher/Ollman gallery, and thereafter Director of Public Art and Community Design at the North Carolina Arts Council, he has written about Felipe Jesus Consalvos, James Castle, the Philadelphia Wireman, and Marlon Mullen, among other vernacular artists.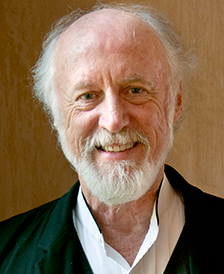 Allan Gurganus's darkly comic fiction has been translated into sixteen languages. A native North Carolinian, his books—from Oldest Living Confederate Widow Tells All to Local Souls—have won the Los Angeles Book Prize, The National Magazine Award, three Emmys, and a Guggenheim Fellowship. His next novel will be The Erotic History of a Country Baptist Church.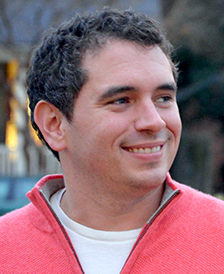 Nation Hahn is the Chief Growth Officer of EducationNC, as well as a digital media consultant and writer. At EdNC, Nation is responsible for innovation efforts for the organization, including digital media, new storytelling formats, and the recently launched Reach NC Voices project which combines new forms of content distributing including Facebook messenger and texting with surveying North Carolinians on issues that matter to them. Nation also serves as board president of the Jamie Kirk Hahn Foundation, named after his late wife, and through a variety of other board roles focused on food-related issues, poverty, and education.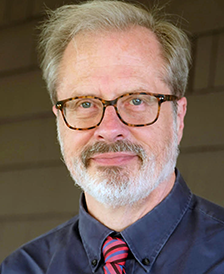 Dr. Tom Hanchett is an urban historian trained at Cornell University, the University of Chicago and the University of North Carolina at Chapel Hill and author of a history of racial and economic segregation in Charlotte entitled Sorting Out the New South City. He retired recently from Levine Museum of the New South but continues as a community historian giving talks, leading tours for Charlotte's Community Building Initiative, and writing a column "Food From Home" about international newcomers for the Charlotte Observer.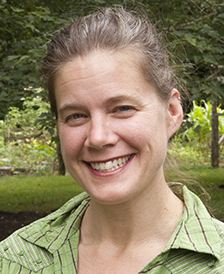 Wesley Hogan is the director of the Center for Documentary Studies at Duke University, where she teaches the history of youth social movements, African American history, women's history, and oral history. She is a research professor at the university's Franklin Humanities Institute and Department of History. Formerly, Hogan taught at Virginia State University, where she codirected the Institute for the Study of Race Relations. Her book on SNCC, Many Minds, One Heart: SNCC's Dream for a New America (2007), won the Lillian Smith Book Award, among other honors, and she is currently working on a post-1960s history of young people organizing in the spirit of Ella Baker. Since 2013, Hogan has co-facilitated a partnership between the SNCC Legacy Project and Duke University, culminating in the recent full launch of the SNCC Digital Gateway, whose purpose is to bring the grassroots stories of the civil rights movement to a much wider public.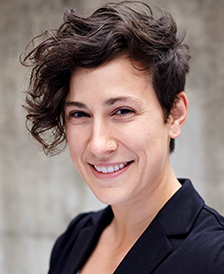 Beth Hopping, director of design and implementation at the Food Insight Group, is passionate about the intersections of food, environment, culture, and social justice. She holds a PhD in nutrition intervention and policy from the University of North Carolina at Chapel Hill and has worked across North Carolina and around the world to help communities identify food system challenges and address them by leveraging community strengths. Beth uses quantitative and qualitative research methods in her work with farmers, grocery retailers, schools, nonprofits, foundations, and community development financial institutions.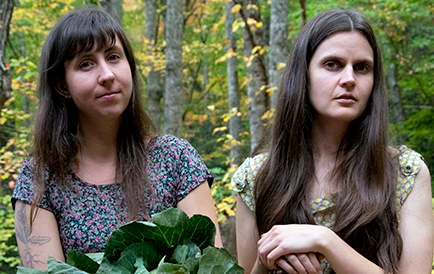 Sarah Louise and Sally Anne Morgan of House and Land share a love of traditional American music and modern experimental styles that owe a debt to nature-based drone music from around the world. Their unique debut on Thrill Jockey Records explores these connections through acapella singing and masterful instrumental accompaniment.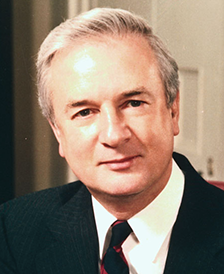 Former Governor Jim Hunt (1977–1985, 1993–2001) served four historic terms as governor of North Carolina. Under his leadership, North Carolina public schools improved test scores more than any other state in the 1990s according to the Rand Corporation. Hunt chairs the board of the Hunt Institute. An affiliate of the Duke University Sanford School of Public Policy, the Institute was established in 2001 to work with current and emerging political, business, and education leaders on a national level to improve public education.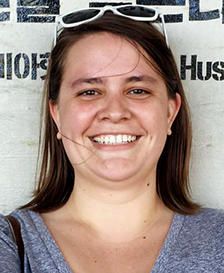 Allison Hussey, a North Carolina native and current resident of Durham, is the music editor at INDY Week. She has covered North Carolina music for various publications since 2010, and her more recent freelance work has included contributions to No Depression's quarterly print journal, Pitchfork, Bandcamp, The Bluegrass Situation, and Noisey.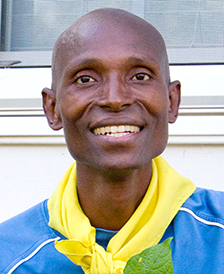 Born in rural Kenya to a family deeply involved in the struggle for independence, Njathi Kabui is an internationally recognized organic chef, food activist, farmer, and social commentator. Kabui moved to the United States to study political science and philosophy at LeMoyne-Owen College before earning Masters degrees in medical and urban anthropology at the University of Memphis. After working on food issues and community organizing, he attended culinary school to receive formal training as a chef. Kabui regularly conducts workshops, offers farm dinners, and lectures to audiences across the U.S. and in other countries on food issues and the intersection between food, sustainability, and race from the perspective of a recent immigrant. Kabui currently lives in Moncure, N.C. where, along with Sparkroot Farms, he runs an African Farm growing organic vegetables and some animals.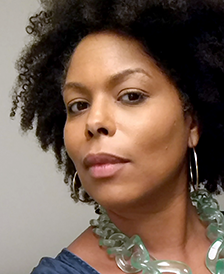 Michelle Lanier is the founder and executive director of North Carolina's African American Heritage Commission (AAHC) in the North Carolina Department of Natural and Cultural Resources. Her work also includes supporting the African American Music Trails of Eastern North Carolina at the NC Arts Council. An instructor at the Center for Documentary Studies at Duke University since 2000, she has traveled to Panama and Ghana to document African Diaspora funerary traditions, and her ethnographic work in a South Carolina Gullah community led to her role as a liaison to the Gullah Geechee Cultural Heritage Corridor.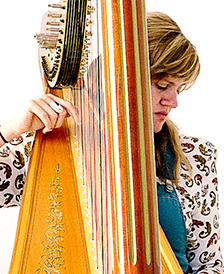 Mary Lattimore is a harpist who experiments with effects pedals and loops. She is originally from Asheville, NC and grew up in Shelby. Her records are released by Ghostly International, Thrill Jockey, and NC-based Three Lobed Recordings.


Malinda Maynor Lowery is a member of the Lumbee Tribe of North Carolina. She is a historian and documentary film producer and directs the Center for the Study of the American South at the University of North Carolina at Chapel Hill.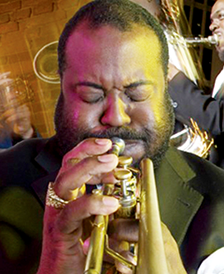 Cedric Mangum, trombonist and bandleader of Mangum and Company, joined the legendary shout band Bailey Clouds of Joy as a 7-year-old in 1968 and learned every instrument before taking the lead on trombone. Gospel shout bands represent the uniquely powerful and exuberant brass-based praise music of the United House of Prayer for All People, a congregation with deep roots and a significant presence in Charlotte. "Our music feeds the soul," Mangum says. "It's designed for the soul, and that's what draws the people."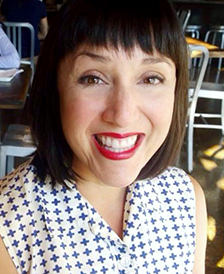 Keia Mastrianni is a writer, photographer, editor, and oral historian based in western North Carolina. She is a contributing writer to The Local Palate and deputy editor for Southern agricultural 'zine Crop Stories. Her work has been featured in Modern Farmer, Bon Appetit online, Gravy quarterly, Bake from Scratch and others. In her spare time, she works with her partner on his farm, and bakes pies under the name Milk Glass Pie. Follow her on Twitter and Instagram at @keiaishungry.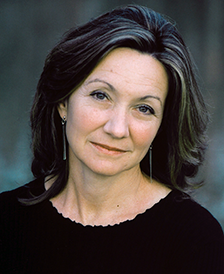 Jill McCorkle is the author of six novels—most recently Life After Life (2013) and four story collections. Her work has appeared in numerous periodicals and four of her short stories have been selected for Best American Short Stories and one essay in Best American Essays. She has taught at Harvard University, Brandeis University, North Carolina State University, and currently teaches in the Bennington College Writing Seminars.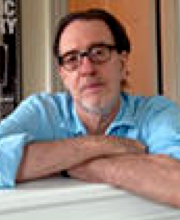 Ross McElwee is professor of the practice of filmmaking at Harvard University. He has made ten feature-length documentaries as well as a number of shorter films. His film Sherman's March has won numerous awards, including Best Documentary at the Sundance Film Festival and was chosen for preservation by the Library of Congress National Film Registry in 2000 as a "historically significant American motion picture." His film, Bright Leaves, premiered at the 2003 Cannes Film Festival's Directors' Fortnight and was nominated for Best Documentary by both the Director's Guild of America and the Writer's Guild of America.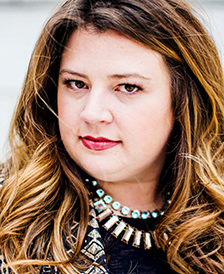 Baxter Miller is a photographer who makes images that are a universal means of connecting people to place. Born, bred and based in eastern North Carolina, she strives to document and understand the people, traditions, places and challenges facing her home. She has a keen interest in digital storytelling and the impact of aesthetics on our daily experience and has channeled this into her work as a creative consultant and content creator who guides narrative-rooted businesses in effectively and purposefully telling their stories, and as co-founder of Bit & Grain. She is currently working on a documentary research project about coastal change and community resiliency in the Inner and Outer Banks.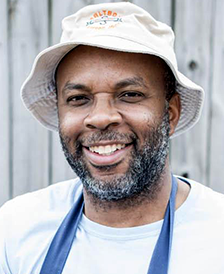 Ricky Moore is the chef-owner of Saltbox Seafood Joint in Durham, NC. A native of New Bern, NC, Moore was trained at the Culinary Institute of America and worked at some of the finest restaurants in North America before returning to North Carolina. With his blend of classical, regional and global influences, Moore's cooking has attracted attention from numerous publications, including Southern Living, Our State, Travel+Leisure, and Saveur; garnered him a spot competing on the Food Network's popular Iron Chef program, and earned him an invitation to cook at the 2015 Southern Foodways Alliance's annual symposium in Oxford, MS.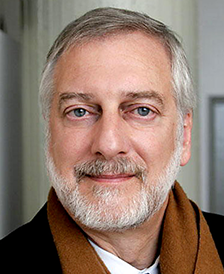 Robert D. Newman assumed office as the sixth president and director of the National Humanities Center on July 1, 2015. He was previously Dean of the College of Humanities at the University of Utah where he also served as Associate Vice President for Interdisciplinary Studies, Special Advisor to the Senior Vice President for Academic Affairs, and Professor of English. He also has held faculty appointments at the University of South Carolina, Texas A&M University, and the College of William and Mary. Since assuming leadership of the National Humanities Center, Dr. Newman's work has been dedicated to broadening the Center's scholarly mission, its educational outreach, and on public engagement and national advocacy for the humanities.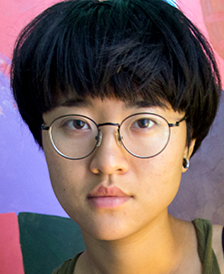 Jing Niu is an artist and filmmaker, currently based in Los Angeles, who makes work about traveling women and diasporic wanderings.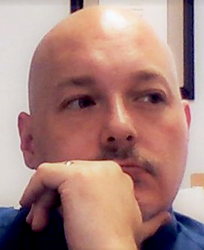 P. Scott Phillips, PhD, is a native North Carolinian who joined the US Committee for Refugees and Immigrants, North Carolina Field Office as director in November 2015. Before taking on this role, Dr. Phillips worked in the fields of community development, civil rights, and advocacy for about 15 years. His experiences include serving as a Peace Corps Volunteer in Ukraine, carrying out research on marginalized groups in Jordan, Israel and the UK, and promoting greater civic engagement at Duke University.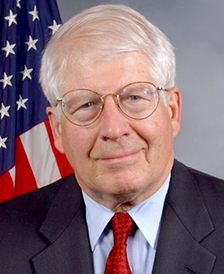 Before he began serving in Congress in 1987, Congressman David Price (NC-4) was a professor of political science and public policy at Duke University. He is the author of four books on Congress and the American political system. Price's constituents know him as a strong supporter of education, accessible health care, affordable housing, clean air and water, and improved transportation alternatives. He also serves as co-chair of the Congressional Humanities Caucus.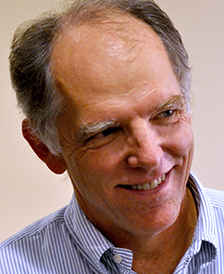 Tom Rankin is professor of the practice of art and directs the masters in fine arts program in Experimental and Documentary Arts at Duke. A photographer and folklorist, he is the author of Sacred Space: Photographs from the Mississippi Delta, One Place: Paul Kwilecki and Four Decades of Photographs from Decatur County, Georgia (1993) among other books.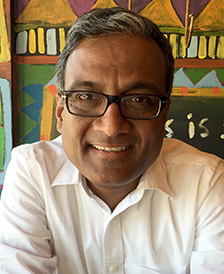 Krishnendu Ray is chair of the Department of Nutrition and Food Studies at New York University. Prior to that he was a faculty member and an associate dean at The Culinary Institute of America. He is the author of The Migrant's Table (2004), The Ethnic Restaurateur (2016), and the co-editor of Curried Cultures: Globalization, Food and South Asia (2012). He is currently the President of the Association for the Study of Food and Society (ASFS).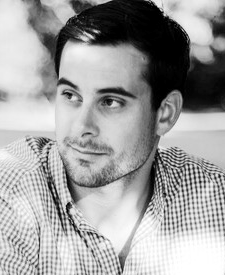 Ryan Stancil is a content creator, community builder and communications consultant who believes the power of storytelling, especially through multimedia and digital platforms, can transform thought and action. He is passionate about the intersection of culture, rural economies, environment and food, particularly in eastern North Carolina, and is an advocate for sustainable and safe seafood and coastal management. With roots in public policy, he's a former non-profit executive, co-founder of the documentary project Bit & Grain, and a partner in Bax Miller & Co. He is currently working on a documentary research project about coastal change and community resiliency in the Inner and Outer Banks.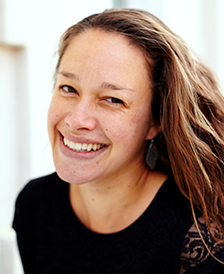 Linden Thayer cofounded Food Insight Group as a way to continue her passion for community-based, food-as-social-justice work. She holds a PhD in nutrition intervention and policy from the University of North Carolina at Chapel Hill, and she relishes the opportunity to work across disciplines, social agendas, and geographies to build programs, policies, research, and connections that promote the health and wellbeing of communities. As a former "Lunch Lady," she has a particular passion for supporting schools', students', and families' efforts to grow school food systems that support community wellbeing from farm to school to child.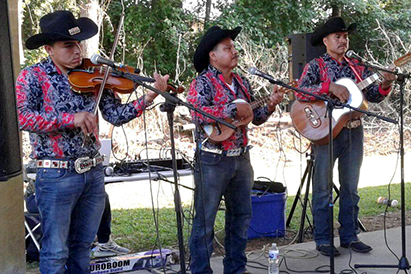 Son huasteco is a traditional string-band style—usually performed by trios of guitarra quinta huapanguera, Jarana huasteca, and violin—originating in La Huasteca, a region in east-central Mexico that includes the states of Tamaulipas, Veracruz, Puebla, Hidalgo, San Luis Potosí, Querétaro, and Guanajuato. Its vibrant practice and contemporary influence now extends into North Carolina with groups such as Trío Huracán Hidalguense.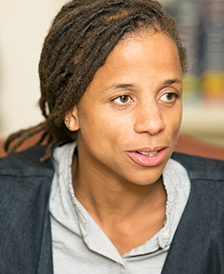 Jina Valentine is assistant professor of art at the University of North Carolina at Chapel Hill. Her independent practice addresses language, translation, and data saturation. Her collaborative project The Black Lunch Table (with Heather Hart) facilitates the discussion of issues pertaining to race and culture at sites around the country and is creating an online oral history archive of the recorded conversations.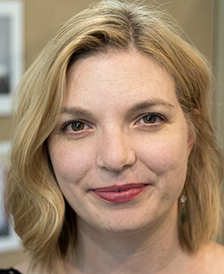 Sara Wood is a documentarian and writer living in Durham, North Carolina. She is the program manager for the Southern Oral History Program at the University of North Carolina. She traveled the American South collecting stories of the region's diverse cultures as the oral historian for the Southern Foodways Alliance, based at the University of Mississippi. She's produced stories for National Public Radio and sound installations for museums and cultural sites such as the Whitney, the New York Public Library, and the National Park Service.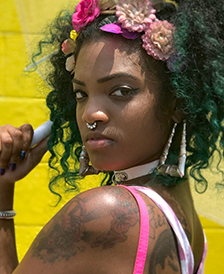 Hailed by IndyWeek as an "upstart Raleigh club charmer and image guru," ZenSoFly worked as a DJ, producer and engineer mentoring under the popular electronic group "Watch The Duck" before starting her career as a solo artist. The last year has seen the release of her first project, Little Miss Perfect, as well as performances at Hopscotch and Moogfest. Combining elements of house, rap, and electronic music, ZenSoFly makes music for people to dance to and feel.