Edited by Bruce Kapferer (NHC Fellow, 2004–05)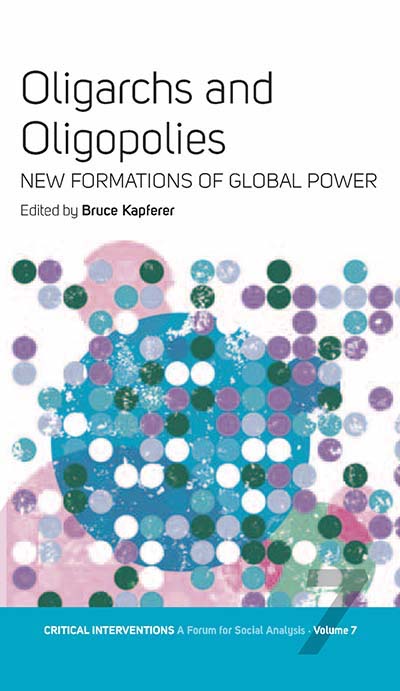 New York: Berghahn Books, 2005
From the publisher's description:
As corporate practices are becoming more fused with state processes, the state itself is increasingly taking on a corporate structure, as well as a more overt oligarchic character. Evidence of this can be seen in the growing domination of political organizations and institutions by close-knit social groups (familial dynasties, closed associations, or personal networks) that seek exclusive control over economic resources.
These new forms of state power that are emerging are not reducible to the past, and the nation-state, as the essays in this volume show, is giving way to a political-economic formation that has multiple state-like effects and is able to act in ways systemic with deterritorializing global processes.
Exploring these processes in different concrete locations from North America to Russia, West Africa, and Australia, the authors show that current configurations of global, imperial, and state power cannot be understood without examining their relation to formations of oligarchic control. They bring us closer to an understanding of the ways in which the nation-state is being transformed by globalization.
Subjects
Anthropology
/
Political Science
/
Oligarchy
/
Government
/
Corporations
/
Political History
/
Globalization
/
---
Kapferer, Bruce (NHC Fellow, 2004–05), ed. Oligarchs and Oligopolies: New Formations of Global Power. Critical Interventions: A Forum for Social Analysis. New York: Berghahn Books, 2005.