By Charles Capper (NHC Fellow, 1994–95; 2002–03)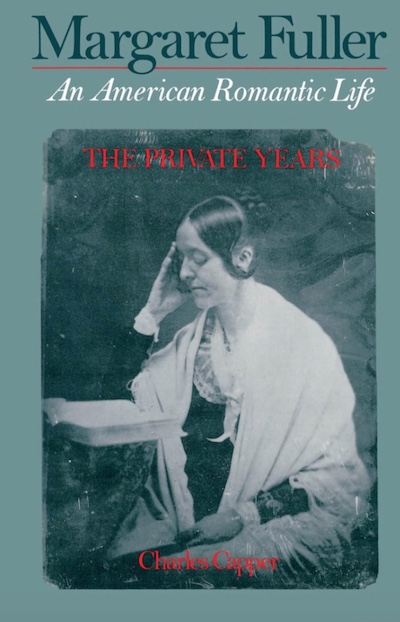 New York: Oxford University Press, 1994
From the publisher's description:
With this first volume of a two-part biography of the Transcendentalist critic and feminist leader, Margaret Fuller, Capper has launched the premier modern biography of early America's best-known intellectual woman. Based on a thorough examination of all the firsthand sources, many of them never before used, this volume is filled with original portraits of Fuller's numerous friends and colleagues and the influential movements that enveloped them. Writing with a strong narrative sweep, Capper focuses on the central problem of Fuller's life--her identity as a female intellectual--and presents the first biography of Fuller to do full justice to its engrossing subject. This first volume chronicles Fuller's "private years": her gradual, tangled, but fascinating emergence out of the "private" life of family, study, Boston-Cambridge socializing, and anonymous magazine-writing, to the beginnings of her rebirth as antebellum America's female prophet-critic. Capper's biography is at once an evocative portrayal of an extraordinary woman and a comprehensive study of an avant-garde American intellectual type at the beginning of its first creation.
Awards and Prizes
Bancroft Prize (1991)
Subjects
History
/
Women's History
/
Transcendentalism
/
Feminism
/
Romanticism
/
Margaret Fuller
/
---
Capper, Charles (NHC Fellow, 1994–95; 2002–03). Margaret Fuller: An American Romantic Life. Vol. 1, The Private Years. New York: Oxford University Press, 1994.