In this issue, we highlight the research of Fellows from the class of 2021–22 who are exploring the ways that commerce engages with and helps shape national character.



National Taiwan University




The University of Hong Kong
---
Project: Placing Tea: Mobility, Territory, and the Agri-food Transfer between Taiwan and the Southeast Asian Highlands
Po-Yi Hung is associate professor of geography at National Taiwan University. As a human geographer, he uses the (geo)political ecology of food and agriculture as the lens to look into border and mobility, frontier and territory. He has conducted research in both East and Southeast Asia. Specifically, since the late 2000s, tea has been the critical theme in Hung's research. His first monograph, Tea Production, Land Use Politics, and Ethnic Minorities, aims to understand the interactions among tea trees, entrepreneurs, the state, and the Bulang, an ethnic minority population. Hung's current book project, Placing Tea, highlights the tea transfer between Taiwan and the Highland Southeast Asia. He aims to address how tea, as a nonhuman plant, has been a critical force in mobilizing bordering and de-bordering works among Taiwan, China, Thailand, and Vietnam.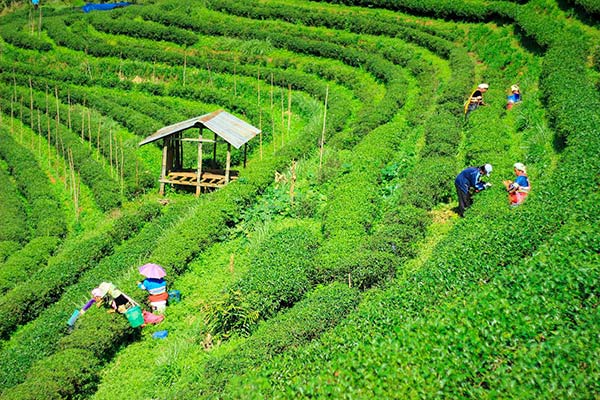 What was the initial spark that led you to this project? What are the big questions that you are considering?
The initial spark was from my dissertation fieldnotes. Starting my assistant professor position at National Taiwan University also meant an imperative to initiate a new research project. For that, I delved into my past fieldnotes. With a strange confidence, I felt that the vignettes I compiled for the tea stories in Yunnan, Southwest China, would make me hop on another tea route leading to a new project. I then found the conversations between me and a Taiwanese tea merchant, who has run his businesses both in Yunnan and northern Thailand. I therefore went to Thailand for a pilot study in June 2013. I asked: how to reconsider national borders and state territorialities based on the mobility of tea between Taiwan and Southeast Asian Highlands?
In the course of your research have you run across anything that genuinely surprised you? What can you tell us about it?
As I supposed my current book project would not be about the tea stories of Yunnan, surprisingly it turned out Yunnan was so deeply connected in the storyline. When doing field research in northern Thailand, most of the people I spoke to were Yunnanese Chinese, who came to Thailand because of the Chinese Civil War. Many of the Yunnanese Chinese there have been doing tea businesses. Meanwhile, their tea, including tea varieties and processing techniques, came from Taiwan. This group of Yunnanese Chinese learned how to plant and made tea specifically from Taiwanese tea experts. Northern Thailand has thus been the meeting place among Taiwan, China, and Thailand, where the Yunnanese Chinese's lives in the tea landscape materialize the geopolitical scenarios among the three countries.
What new avenues of inquiry do you hope this research will prompt or make possible in your field?
It's time for border studies and discussions of state territoriality to look beyond the physical state borders and to re-orient attentions to the non-state actors for border work at the scale of people's everyday lives. Border work and state territoriality have been practiced and realized through people's everyday lives, where the location of borders could be far away from the national borderlines, like the tea plantation sites in Taiwan and Southeast Asia. It is an approach to the understandings of how the power of exclusion and inclusion of the actual borderlines has been diffused and exercised through the lives of those involved in transferring tea between Taiwan and Southeast Asian Highlands. Meanwhile, it also critically reconsiders the dividing areas of East Asia, Southeast Asia, and the like.
---
Project: Hong Kong Takes Flight: Commercial Aviation and the Making of Hong Kong, 1930s–1998
John D. Wong is associate professor of humanities and social sciences at The University of Hong Kong. His research focuses on the flow of people, goods, capital and ideas. With a particular interest in Hong Kong and the Pearl River Delta area, he explores how such flow connected the region to the Chinese political center in the north as well as their maritime partners in the South China Sea and beyond. Studying China's trade in the context of early-nineteenth-century global exchange, his first monograph, Global Trade in the Nineteenth Century: The House of Houqua and the Canton System (Cambridge University Press, 2016), demonstrates how China's trade partners sustained their economic exchange on a global scale long before Western imperialism ushered in the era of globalization in a Eurocentric modern world. In his current project, Wong studies the development of the airline industry in Hong Kong after World War II. This study explores not only global connections that new flight routes facilitated but also the imagination and manifestation of modernity through air travel.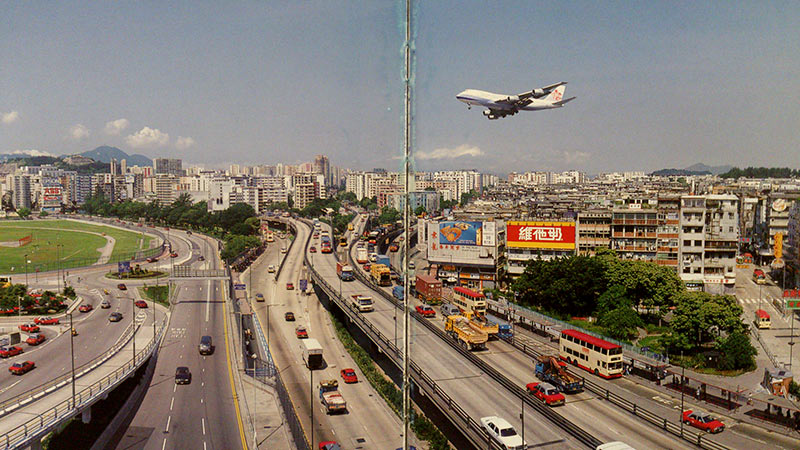 What was the initial spark that led you to this project? What are the big questions that you are considering?
Hong Kong Takes Flight studies globalization and global networks in the making. This project combines my professional interests and personal experience. I grew up in Hong Kong as air traffic through the city intensified along with its economic takeoff. I went to school blocks away from Kai Tak, the old Hong Kong airport. We had to pause classes for thirty seconds whenever aircraft flew over us but we got used to it. One could actually clock the growth of Hong Kong by tallying the interruptions that airplane movements at Kai Tak entailed. The city's evolution into an aviation hub parallels the making of Hong Kong, which was rife with challenges that were overcome only through a combination of geopolitical happenstance and enterprising efforts.
In the course of your research have you run across anything that genuinely surprised you? What can you tell us about it?
I was quite surprised to find out that a 1947 British study had condemned Kai Tak for its topographical drawbacks and incompatibility with the large-scale expansion needed for modern aviation. The British had high hopes for Hong Kong as an aviation connection point—hopes that communist control of mainland China dashed in 1949. Ironically, the situation in China derailed the relocation of Hong Kong's airport and saved Kai Tak from oblivion. In fact, for another four decades, Kai Tak served the thriving city. Hong Kong's development into a regional and global airline hub was not preordained. Resized and reoriented aviation traffic underwrote the development of Kai Tak—as well as Hong Kong's growth—which unfolded in incremental segments and assumed a more practical scale.
What new avenues of inquiry do you hope this research will prompt or make possible in your field?
In addition to its position as a British colonial outpost and function as a gateway to mainland China, Hong Kong owes its development in commercial aviation—as well as its economic growth especially in the context of the Cold War—to its American connections. When the new Hong Kong airport came into service in 1998, a year after the handover, the Chinese president and the US president staged their tandem visits to indicate the intention of the PRC and the United States to maintain the criticality of Hong Kong. We should examine the role of the United States in Hong Kong's postwar development and the importance of American involvement in sustaining the vitality of this metropolis in the context of regional and global dynamics of the twenty-first century.