This month we highlight the research of Fellows from the class of 2023–24 whose projects consider the ways that humans and environments act upon one another, challenging people physically, culturally, and ethically to commune, negotiate, innovate, and adapt.



University at Buffalo




Florida State University




Wesleyan University
---
Project: The Subversive Politics of Sentient Mountains: Collective Ethics and Climate Justice in Northern Peru
Ana Mariella Bacigalupo is professor of anthropology at the University at Buffalo. Through her work on the consciousness and transformational politics of more-than-humans (sentient landscapes, spirits, co-gendered shamans, the undead), Bacigalupo rethinks previously theorized assumptions about the nature and organization of the word, politics, and forms of power to decolonize the production of knowledge and create new methodologies. She shows how shamans and more-than-human places challenge traditional ideas of personhood, gender, time, history, and memory, as well as drive collective ethics and social and environmental justice. She is currently writing a book titled The Subversive Politics of Sentient Lands: Collective Ethics and Climate Justice in Northern Peru and is coediting a special issue of the journal American Religion titled "Subversive Religiosities and More-than-Human Materialities in Latin America."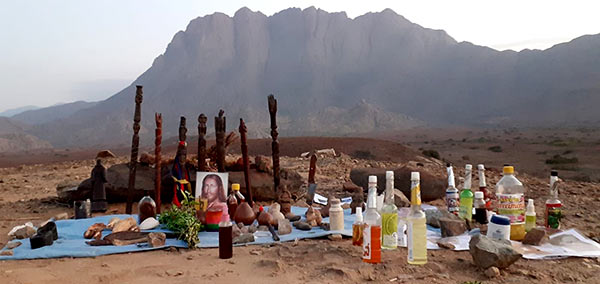 What was the initial spark that led you to this project? What are the big questions that you are considering?
In 2015, a Northern Peruvian rain shaman fed the Cuculicote mountain-grandfather sweet breads to appease the floods. He explained that floods in Northern Peru associated with el Niño but exacerbated by climate change were caused by mountain ancestors who punished those responsible for environmental destruction. This intrigued me since climate justice speaks of the equitable distribution of the benefits and burdens of climate change. But who defines justice for whom? How do more-than-human mountains and lakes articulate justice through their material effects? What role do these more-than-humans and the shamans that are constitutive of their powers play in defining and advocating for climate justice and collective ethics in local communities? How does the material justice imparted by more-than-humans refute the separation of human/nature and matter/spirit?
In the course of your research have you run across anything that genuinely surprised you? What can you tell us about it?
I was surprised to learn that it was not Indigenous people, but mestizo northern Peruvians from the coast and migrants from the jungle and coast who mobilized more-than-humans as leaders of local movements for collective ethics and climate justice. Because northern Peruvians complicate the ethnic divide between colonizers and Indigenous people, they are in a unique position to extend, popularize, and politicize relational ontologies, and they complicate ontological politics in a milieu that does not ascribe to scholarly and political fantasies of Indigenous purity from modernity. I was also surprised to learn that locals held both corrupt, immoral humans that practice extractivism and angry, moral mountains as accountable for climate change, which locals describe simultaneously through local observations and dreams and visions.
What new avenues of inquiry do you hope this research will prompt or make possible in your field?
Until now, scholars of Indigenous ontologies have rarely linked the study of more-than-humans to climate justice, collective ethics, and interethnic communities. In contrast, my work focuses on how interethnic communities engage more-than-humans practically and discursively, both in terms of resources and in their responses to modern politics and mobilizations against extractivism. My work with more-than-humans opens new areas of inquiry into how Indigenous relational logics can be used in politically subversive ways by interethnic communities. This prompts new research on the commensurability of more-than-humans with modern politics and ritual knowledge, which challenges academic categories of the indigeneity and mestizaje, and contributes to the debate on cosmopolitics in growing modern interethnic communities.
---
Project: Cosa and the Water Systems of the Roman Conquest of Italy (3rd–2nd c. BCE)
Andrea U. De Georgi is professor of classics at Florida State University. His interests are the archaeology and visual culture of Roman Italy and the East. He serves as director of the Cosa (Italy) excavations, codirects the Caesarea Coastal Archaeological Project (Israel), and studies the Antioch collections at Princeton University. His publication record includes monographs, edited books, and more than thirty essays among articles and book chapters.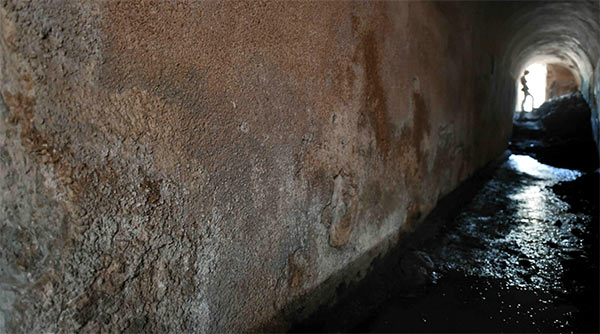 What was the initial spark that led you to this project? What are the big questions that you are considering?
The 2022 dropping of water in the Po basin to record-low figures and the concomitant seeping of salt water into the aquifers turned my attention to the sustainability of traditional economies in northern Italy. While global warming and climate change demonstrably drive the likelihood of these downturns, it is now accepted that the precarious hydrology of the peninsula has framed the history of human settlement across the peninsula more than might be supposed. In that vein, my research focuses on the cultural responses to hydrological instability by communities across the Italian peninsula during the Roman conquest. Zeroing in on Cosa, this project explores strategies deployed by settlements in Tuscany, Liguria, and the Po valley to mitigate environmental downturns and ensure the persistence of survivable conditions.
In the course of your research, have you run across anything that genuinely surprised you? What can you tell us about it?
In my research I have encountered many waterless sites, crippled by endemic lack of water yet showing herculean efforts to impound and husband a fresh, steady supply. The question, of course, is why would anyone live there? Above and beyond geopolitical realities and stringent needs of the day, this research addresses the practical solutions that ensured continuity of settlement. Case in point, Cosa epitomizes a type of settlement that weds unpromising settings with stunning, ingenious adaptation, a pattern that is shared by other communities on the Italian peninsula. I have been studying the Cosa community for a decade with a view toward understanding how inhabitants were able to cope with these limitations, build a durable water infrastructure, yet without the typical sponsoring of grandees.
What new avenues of inquiry do you hope this research will prompt or make possible in your field?
Overall, these stories from the Italian peninsula are compelling examples of adaptation and resilience. The movers and shakers of the day are nowhere to be seen in these initiatives; local communities bear the brunt of designing, undertaking, and maintaining systems to offset water shortages and ensure a steady water supply. How this research can provide new lenses in the analysis of the Roman conquest of Italy is the thrust of the project. In broader terms though, this work enables critical insights and valuable comparative perspectives across the Italian peninsula, while also gesturing at current plans to maintain healthy, vibrant, and sustainable communities at times of ecological instability.
---
Project: Refugee Ecologies: Forced Displacement and American Literature
Marguerite Ngyuen is associate professor of English at Wesleyan University. She studies twentieth- to twenty-first-century American and Asian American literature. Ngyuen is author of America's Vietnam: The Longue Durée of U.S. Literature and Empire (Temple University Press, 2018) and coeditor of "Refugee Cultures: Forty Years after the Vietnam War" (MELUS, 2016). Prior to joining the faculty at Wesleyan University, she spent time researching dynamics of race, migration, environment, and narrative form in Southeast Asian American cultures of Louisiana. Her next project, Refugee Ecologies, is based on this work and interprets American literature as a fraught practice of worldbuilding in contexts of disaster and displacement, particularly as depicted by writers of color.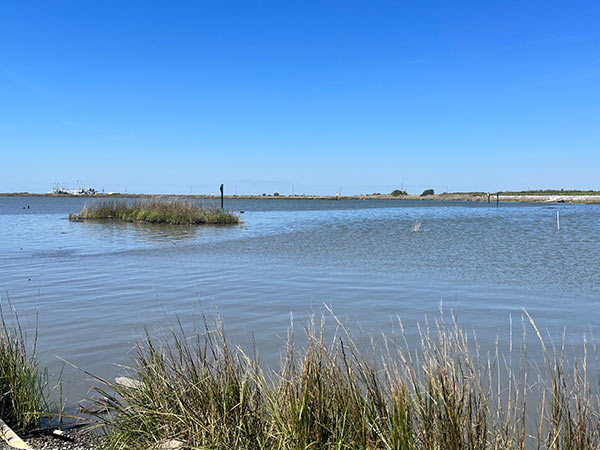 What was the initial spark that led you to this project? What are the big questions that you are considering?
Looking back, I have always had an interest in New Orleans. I have extended family who live there, and the iconic Café du Monde has a vibrant life in my mind because my parents have always used it to make Vietnamese coffee. I began thinking more conceptually about Asian American New Orleans after working on S. Leo Chiang's documentary A Village Called Versailles. The cycles of forced displacement that defined not only Vietnamese refugees in New Orleans but also Louisiana overall really struck me. This led me to ask: How do refugees make new homes in new settings and, in turn, transform their environments? How does our view of American literature change if we understand it through the lens of forced migration?
In the course of your research have you run across anything that genuinely surprised you? What can you tell us about it?
I love exploring old newspapers, and while looking at an 1845 article from the Daily Picayune, I found a short paragraph mocking Bostonians for their excitement at seeing three Chinese people in their midst. Contrasting this scene with New Orleans, the prideful author writes, "scores of them are to be seen in Congo Square, in this city, any day, engaged in the appropriate amusement…of kite-flying." This made me curious about nineteenth-century interfaces and/or conflicts arising out of the direct adjacency of Chinatown and Storyville in New Orleans, or Asian and Black populations. More recently, I have been intrigued by the role of Chinese instruments, such as cymbals, in the evolution of drumming and jazz music in New Orleans.
What new avenues of inquiry do you hope this research will prompt or make possible in your field?
I hope my project will enrich American literary studies by showing how forced displacement and refugee worldbuilding, as shaped by race, citizenship, and environment, serve as starting points for interpreting American culture. Environmental humanities can also benefit from dialogue with Asian American and critical refugee studies, as the linkages these two fields make between colonial pasts and today's climate crises add to any discussion of the environment. Finally, I would love to see Asian American studies engage more deeply with Southeast Asia's complex history and geographies beyond California. These settings produce diverse Asian American cultures and politics that require equally nuanced paradigms of understanding. Overall, I am interested in how forcibly displaced subjects craft visions of home and justice as they face ongoing vulnerability.