page
Contested Territory: America's Role in Southeast Asia, 1945–75 | Participants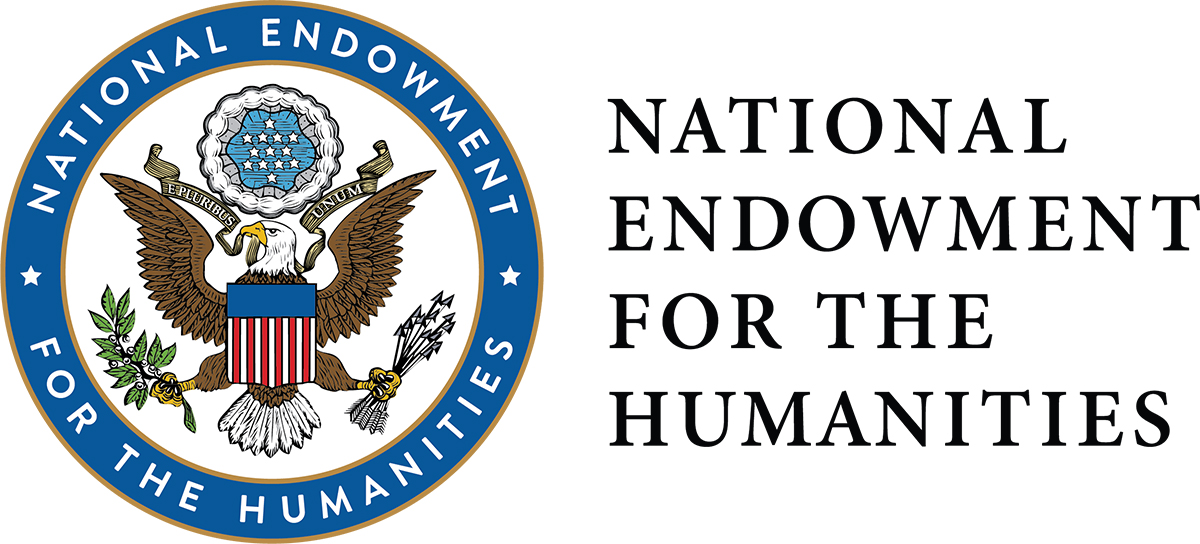 A National Endowment for the Humanities Summer Institute for K–12 Educators
July 16–27, 2018 at the National Humanities Center
OVERVIEW BIOGRAPHIES READING LIST PARTICIPANTS Teaching Resources
Terry Ashkinos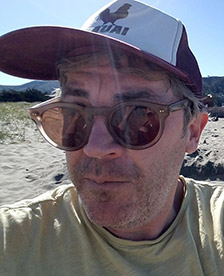 Ashkinos has been teaching eighth-grade humanities and journalism at Children's Day School in San Francisco for thirteen years. Before that, he taught public school in San Francisco at Everett Middle School, and prior to that he was a substitute teacher for SFUSD as well as an ESL tutor in Bratislava, Slovakia. At night Terry plays in a band called Fake Your Own Death that goes on regional tours in the summer and plays festival shows like SXSW and Noise Pop. Terry has two boys named Cash and Catcher and the three of them love to surf and eat Mexican food near their tiny house on the beach in Pacifica, CA. Terry also loves to write and is currently working on a novel that never seems to get finished. @FYODelterrible
Melissa Barnhouse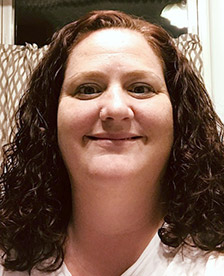 Barnhouse is a special education teacher who has lived in North Carolina most of her life. She currently lives in Graham, NC, and teaches middle school in Orange County Schools. She has been in education for fifteen years in a variety of positions: special education teacher, exceptional children's facilitator, and sixth-grade language arts teacher. She graduated from East Carolina University with a BS and MAEd in special education. She is a National Board-certified teacher and finished applying for recertification this year. She has two children, a son starting tenth grade and a daughter starting ninth grade in the fall. She loves finding ways to connect the real world and current events to what she teaches in the classroom to make it relevant to students' lives outside the school building. @MbarnhouseALS
Bryan Boucher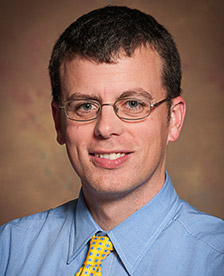 Boucher is entering his second year as a history and social sciences teacher at St. Mark's School of Texas, an all-boys independent day school in Dallas. Prior to his time at St. Mark's, Bryan taught for fourteen years in public schools in Connecticut, Georgia, and Texas. Bryan has taught a variety of Advanced Placement courses throughout his career, and has been an AP reader for the past eight years. Currently, Bryan is teaching AP United States history, along with a combined United States history and government course. Along with teaching, Bryan has coached cross country and/or track and field for most of his career; he is proud of the three cross country state championships his girls cross country teams won from 2012-15 while at Dunwoody High School in Georgia.
Dan Boyer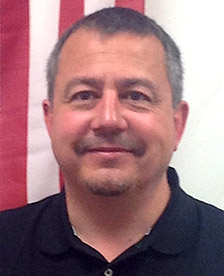 Boyer has taught social studies in a small northern Michigan school district for the past twenty years. In that time, he has raised three lovely daughters, Alyssa, Lauryn, and Willow. He has had the opportunity to coach a variety of sports, including his daughter Willow's soccer team from about age six to eighteen. He loves learning and having new experiences. To that end, he has travelled to the Philippines, Japan, and throughout the United States on a variety of educational fellowships. @mrboyer3
Tiffanie Bui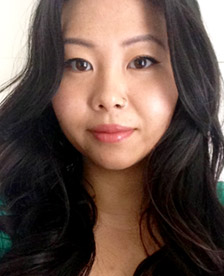 Bui was born in Đà Lạt, Việt Nam, and raised in the Midwest. She earned a BA in English and an MS in library and information science from the University of Illinois. In the last seven years she has worked as a librarian in Illinois and Norway, in elementary schools, high schools, and universities. When she is not sharing the joy of reading with students and teaching digital literacy skills, she is most likely cooking, gardening, or hanging out with her three cats: Farrah, Witch Baby, and Hannibal.
Heather Burakiewicz

Burakiewicz has taught world history at the high school level for the past eleven years in Western Massachusetts, both in urban Springfield and in suburban East Longmeadow. Teaching was not the career she originally envisioned, however. In 2001, she graduated from Wells College with a BA in public policy and a minor in political science. When kismet led to a position as a development officer for ADRA International in Nicaragua, a new world was opened and led to a greater fascination with global politics and "regular life" in developing nations. She is married to a wonderful husband and fellow geek (another history teacher). They live simply with two sweet dogs, finding happiness in teaching, family, reading, and watching Jeopardy. @HeatherBurakie1
Brendon Butler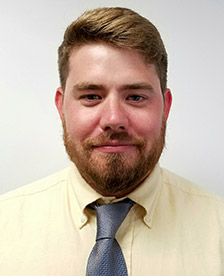 Butler is currently one of four U.S. history teachers at Caesar Rodney High School in Camden-Wyoming, DE. He is a master's student in American history, writing a thesis on Cold War foreign policy. He coaches football in the fall and boy's lacrosse in the spring. When not at the high school, he is passionate about surfing all along the Atlantic coast and driving sports cars. @ButlerUSHistory
Karen Carroll Cave  
NHC Staff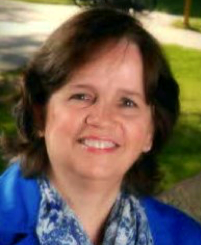 Cave is the senior writer and researcher for the National Humanities Center's Education Department. In 2014, she finished a thirty-year career in the high school classroom, having taught Advanced Placement U.S. history, English language, psychology, honors/standard levels of American history, sociology, and freshman English, and other courses. She developed and taught a leadership development course for the North Carolina Virtual Public School for nine years and served in several administrative capacities. She has presented to many conferences and groups and has published articles in the North Carolina Historical Review and the Tar Heel News. She authored Windows to the Past: Primitive Watercolors from Guilford County, North Carolina in the 1820s (Greensboro Historical Museum, 1983) and was the photographic researcher for Greensboro: A Chosen Center, 1st ed. (Greensboro Historical Museum, 1982). She holds a PhD in curriculum and teaching from the University of North Carolina at Greensboro, an MA in American history from East Carolina University, and a BA in history from North Carolina State University. She holds a post-master's certificate in adult learning and college teaching from the University of North Carolina at Greensboro and is certified by the National Board for Professional Teaching Standards.
Maggie Childress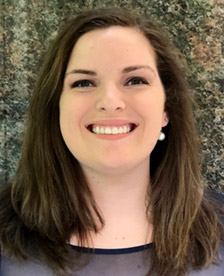 Hailing from southwest Virginia, Childress graduated in 2015 from Virginia Tech, where she majored in history and minored in political science and classical studies. She then went on to earn an MA in history and social science education, also at Virginia Tech. Her research interests include the classics, European history, the Arab-Israeli dispute, and the history of schooling in America. Maggie currently teaches twelfth-grade civics and economics at Knightdale High School of Collaborative Design in Wake County, NC. Maggie is an avid sports fan, reader, and has a passion for traveling. Her most recent adventures took her to Cape Town and Johannesburg, South Africa. @ms_childress2
Alex Christman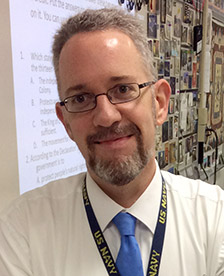 Christman was born and raised in Dallas, TX. He enlisted in the U.S. Navy in 1999 after earning a BA in American history. After serving for four years, he left active duty to earn an MS in American history. In 2006 he moved to Durham, NC, and has been teaching history at Hillside High School for eleven years.
Kate Cruze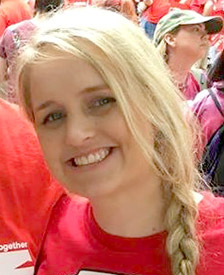 Cruze has been a high school social studies teacher for eleven years, working in Guilford County Schools in Greensboro, NC. She completed her undergrad work in California before moving to North Carolina to begin her teaching career. Early on she taught AP world history, American history, and AP human geography. She is currently at Penn Griffin School for the Arts in High Point, NC, teaching civics and economics, American history, AP U.S. history, and AP European history. She earned her master's degree in educational leadership at High Point University in May 2014 and has used her education to improve her classroom practices as well as lead professional development for Guilford County Schools.
Julie Doan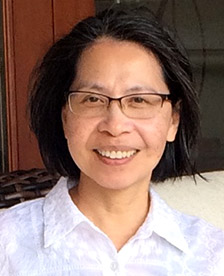 Doan left Vietnam in a small fishing boat in 1978 at age thirteen; thirty-six of the forty-five people on board survived. Julie stayed in refugee camps in Thailand for more than a year and came to the United States in 1980. She entered the Sisters of Saint Mary of Oregon in 1997 and took perpetual vows in 2004. She has been teaching in elementary grades for fourteen years. Her interests are flower gardening, pottery, sustainability, and music.
Ron Eisenman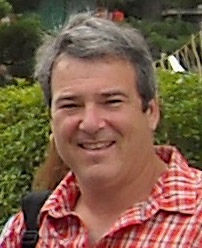 Eisenman teaches tenth-grade modern world history at Rutland High School in Vermont. He is a board member of the Vermont Alliance for the Social Studies. He spent three weeks independently traveling in Vietnam in 1995.
Becky Goncharoff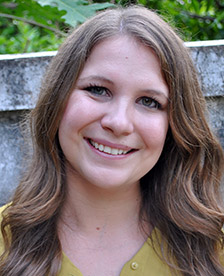 Goncharoff is the Thailand program coordinator for Thrival World Academies, a national network of publicly funded, credit-bearing, study-abroad high schools. She has designed and executed the network's pilot programs in Thailand for students from Oakland, CA, and Indianapolis, IN. Becky loves finding ways for local community members in southeast Asia and students from the United States to learn from each other and work together. Before joining Thrival, she spent over three years developing experiential learning opportunities for university study-abroad students in northeast Thailand, working with the Council on International Educational Exchange. She has lived in Thailand for over five years and never plans to leave, given her obsession with sticky rice and her host family in Loei province. Becky originally hails from Kentucky and holds a BA in political science from Transylvania University and an MA in international relations from the University of Chicago. @BeckyGoncharoff
Lindsey Graham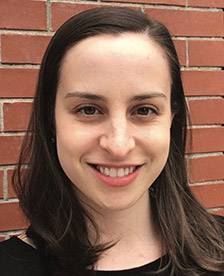 Graham has taught U.S. and world history for several years in New York City, where she was born and raised. Lindsey is moved to teach history by the belief that we cannot hope to effectively address global or local issues without understanding their roots in the past. Before starting to teach, Lindsey earned an MEd from the Harvard Graduate School of Education and a BA in political science from Williams College. In her free time, Lindsey sings in a chorus, reads, and hikes.
Breanna Holtz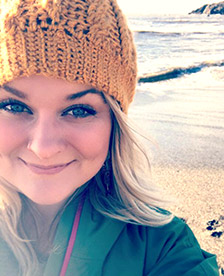 Holtz is a first year social studies and language arts teacher at South Middle School in Grants Pass, OR. She graduated with a Bachelor's of Science degree in history in 2015 from Southern Oregon University. Within the history department, Holtz mainly focused on the history of U.S. foreign relations. In 2017, she graduated with a Master's of Arts in Teaching degree from Oregon State University. During her first year of teaching, Breanna has earned two grants for her classroom to better serve her students and their educational experiences. In her spare time, Holtz enjoys hiking with her dog, weightlifting, and playing trivia with friends. @HoltzBreanna
Breann Johnston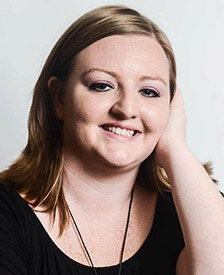 Johnston is a native of Hot Springs, AR, where she currently resides with her eleven-year-old son, Elijah. After observing the passion of teachers she met during her short career in massage therapy, she decided to pursue a career in education. She received her Associate degree in teaching and Associate degree in liberal studies from National Park College in Hot Springs, AR, before transferring to Henderson State University in Arkadelphia, AR. Graduating in 2015 with a BS in education (Middle School) was one of her greatest accomplishments. She currently teaches seventh- and eighth-grade math, but she has taught social studies as well. She teaches at a small public school in Hot Springs. Since social studies is one of her passions, she takes every chance to bring social studies concepts into her math classroom. Pursuing learning experiences is also something she is very passionate about. She has attended two NEH workshops in the past, and this year, she was awarded a Fund for Teachers Grant to travel to Panama for a nine day authentic learning experience. @JohnstonMath222
Adrian Khactu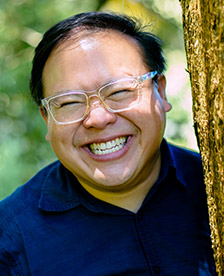 Khactu teaches upper school English at 'Iolani School (Honolulu, HI), with courses in race, social justice, and comparative American literatures. He is a pretty bad surfer, but a connoisseur of hole-in-the-wall Oahu ramen shops. @AdrianKhactu
Lesley Jane Mace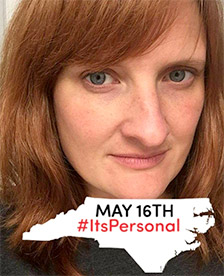 Mace teaches eighth-grade North Carolina state history and ninth-grade world history at Durham School of the Arts, a middle and high school magnet in downtown Durham, NC. This is her eleventh year teaching social studies. She often incorporates the arts into her lessons and the research she presents to her students, as they are the focus of the magnet school. She uses her eighth-grade class to teach academic writing using primary research. Her students learn quickly not to rely on her to interpret texts for them, but rather question academic and artistic sources with each other. Discussions and class debates are the norm. She is a strong advocate for public schools and spends many hours on advocacy.
Deb Manning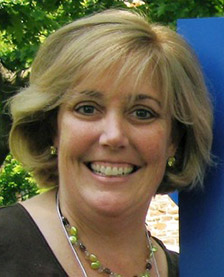 Manning is a seventh grade social studies and civics teacher in Medfield, MA. While she has taught grades from sixth through eleventh throughout her career, she has found her sweet spot with the emerging minds of the twelve- to thirteen-year-old crowd. She lives an active lifestyle outside of the classroom, going on long walks with her dog and hikes in the nearby Blue Hills outside of Boston. She enjoys making stained glass window panels and mosaics when she finds those elusive minutes of free time. Her interest in Vietnam and southeast Asia stems from her father's service in the Air Force during the war, her lifelong interest in history, a change in curriculum standards in Massachusetts which put this region in her scope of teaching, and her love of world travel. @manning7654
Andy Mink  
NHC Staff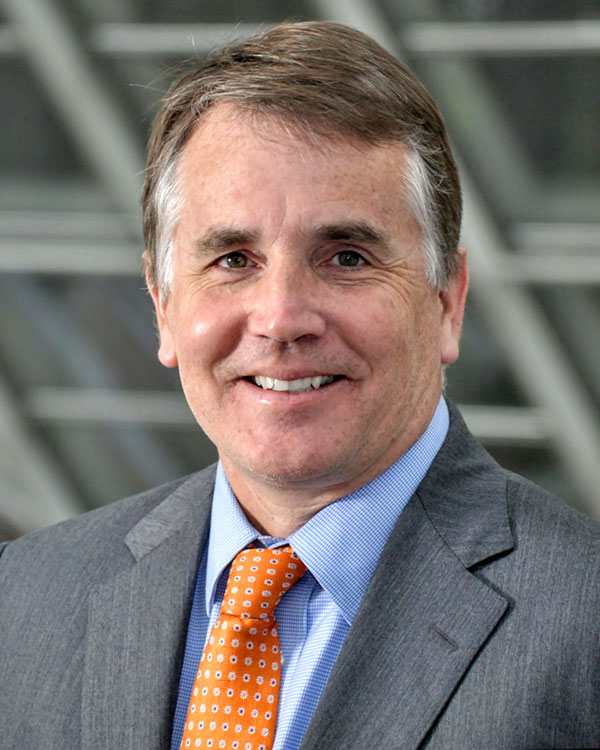 Mink is the vice president for education programs at the National Humanities Center. Previously he served as the executive director of LEARN NC at the University of North Carolina at Chapel Hill after working as the director of outreach and education for the Virginia Center for Digital History and then the Curry School of Education at the University of Virginia. With all these organizations, he has designed and led professional development programs for K–12 and university educators that focus on hands-on instructional models. In 2002, Andy was named the National Experiential Educator of the Year by the National Society of Experiential Education. He is a Master Teacher with the Organization of American Historians in their Distinguished Speaker Program and also serves on the executive board of the National Council for Social Studies and the board of trustees for the National Council for History Education. He was awarded the 2015 Outstanding Support for Geography Education Award by the National Council for Geographic Education, and he serves as a GeoMentor with the Association of American Geographers. @Mink_ED
Michael Miragliuolo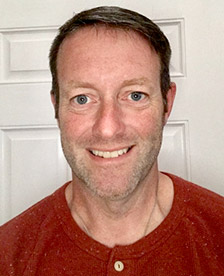 Miragliuolo has taught for twenty-two years. He spent five years teaching and coaching at John Bapst High School in Bangor, ME, and has been teaching the past seventeen years at Green Hope High School in Cary, NC. For most of those years he has taught AP U.S. government and coached baseball and cross country. He loves to travel, and he goes to Europe for a month each summer (this summer he is going to Croatia, Bosnia, Montenegro, Italy, and France with his wife Jessara). He has published two books: An American Boy and The Real Story of a High School Coach. @Mmiragliuolo
Dorothy Morris-Ross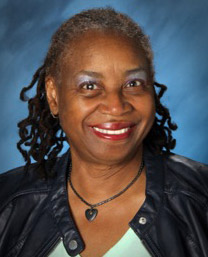 Morris-Ross was born in Charlotte, NC and attended elementary and secondary schools in Charlotte and Concord, NC. She attended Livingstone College in Salisbury, NC, where she earned a BA in history. Her work experience includes nonprofit organizations (American National Red Cross, Girl Scouts of the USA, US Special Services) before she came into the field of education. She holds master's degrees in administration and education. After working in the community college system, she entered public education over twenty-five years ago. She retired from the Charlotte-Mecklenburg School System in North Carolina in 2013, but came back into education to accept a position with the Clark County School District in Las Vegas, Nevada, where she just completed her third year. She is an inclusion teacher in U.S. history and government, and she also teaches American and English literature in the resource setting. @morrisross
Nathan Morrison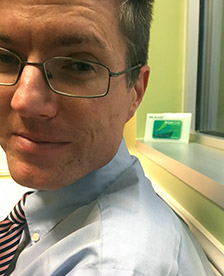 Morrison is a National Board-certified teacher from Richmond, VA. He teaches AP U.S. history, IB philosophy and IB history in suburban Hanover County, including a long unit on Vietnam independence. He is a 2002 graduate of the University of Virginia. @nsmrva
Antonio Noland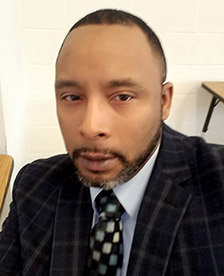 Noland teaches civics, economics, and world history at Carver High School in Winston-Salem, NC. He began his career as an educator in 2000 as a language arts and social studies teacher. He served in the United States Marine Corps for six years as an artilleryman and utilized the GI Bill to attend the University of Alabama while working his way through college. In seventeen years as an educator, he has been employed at three schools: Eaton Johnson Middle School in Henderson, NC; Mineral Springs Middle School in Winston-Salem, NC; and now Carver High School. He has six children, with three currently enrolled in college. He is an avid Alabama Crimson Tide, Boston Celtics, and Dallas Cowboys fan. @TonyNoland3
Jonathan Permar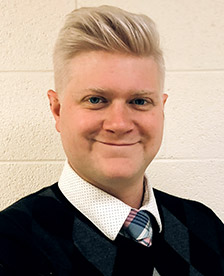 Permar is in his eleventh year in education. He started as an elementary and middle school English teacher in rural Japan. Upon his return to the United States, he began teaching high school social studies and working with his district on development for world and American history curricula, as well as leading professional development. Later, he transitioned into a personalized learning facilitator in instructional technology, supporting teachers in creating more student-centered experiences through technology. Now, he acts as the district director of social studies, leading the Guilford County Schools (NC) Social Studies Department in their work around the district. He is passionate about providing students with authentic learning experiences that allow them to explore their community, their government, and the world. Jonathan holds a BA in history from Elon University and an MBA from the Poole College of Management at North Carolina State University. He currently serves on the John R. Kernodle, Jr., Scholarship Committee for aspiring teachers and the Center for Smart Financial Choices. @jpsocialstudies
Kimberly Perry-Sanderlin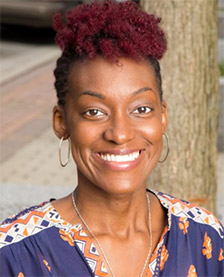 Perry-Sanderlin is a National Board-certified educator with eleven years of growth within the classroom. She is currently entering her second year as advanced academics coordinator at Brogden Middle (Durham Public Schools, NC). Kimberly spent the first ten years of her career in Guilford County Schools (6–8 grade English/language arts and social studies). Kimberly's professional expertise is in global education, advanced learning, and mentoring. Kimberly is also CEO/cofounder of SynergyEd consulting firm, which specializes in National Board Certification virtual candidate support. @tchnkids08
Brittanee Rolle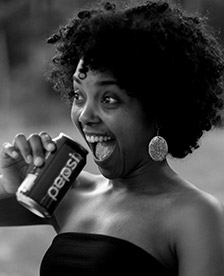 Rolle currently works at Butler College Prep, a high school on the south side of Chicago. She is the founding teacher for her course, Critical Writing for Social Change. She teaches through the genres of writing while exploring their uses in social change to graduating seniors. In her free time, she makes pottery, reads, and writes.
Kevin Shuford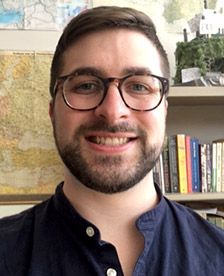 Shuford is originally from Asheville, NC, but he has lived in Raleigh, NC, for the past eight years. He is a history and geography teacher at Enloe High School. He just finished an MA in Medieval history this year. His specialization is the history of English law, especially contested jurisdictions, in the Middle Ages. He loves to read, travel, and above all to eat!
Molly Stevenson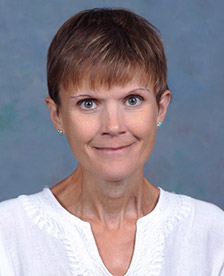 A native of Rochester, NY, Stevenson earned a BA in history and an MA in American history from Ohio University. After ten years teaching at Exeter High School in New Hampshire, where she served as a social studies teacher and department chair, she joined the history faculty at Miss Hall's School in the Berkshires, and later moved to Greenville, NC, to teach history and become department chair at The Oakwood School. This fall, Molly will join the History and Religious Studies Department at the Berkeley Preparatory School in Tampa, FL. Molly has served as advisor for Model UN, National History Day, Quiz Bowl, Rho Kappa Honor Society, and Youth in Government.
Spencer Swindler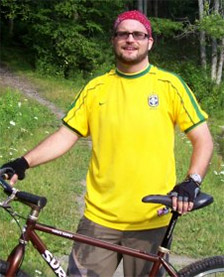 Swindler grew up in Swan Quarter, NC and graduated from Mattamuskeet High School in 1991. He attended the University of North Carolina at Charlotte and studied political science, philosophy, history, and education, and has been with Charlotte-Mecklenburg schools for twenty years. Currently he teaches American History 2 and AP human geography at Mallard Creek High School. At Mallard Creek he coaches Academic WorldQuest, Model UN, and EuroChallenge. Last year he became a College Board reader for AP human geography. For the 2019-20 school year he will be one of the few teachers in North Carolina to teach the AP Capstone Research course for twelfth graders. He is the father of twin eleven-year old girls, and his main hobby is biking.
Libby Taylor  
NHC Staff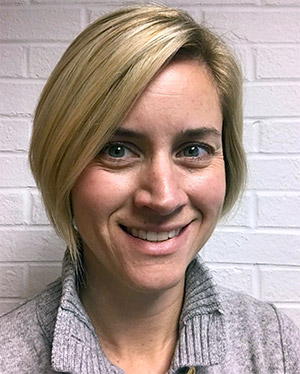 Taylor is the coordinator of education programs for the National Humanities Center. She currently oversees the webinar series for America in Class and coordinates the Center's professional development programs for teachers. Libby previously taught high school English language arts in both Durham and Wake County schools. Prior to teaching, Libby was an event manager for Fight For Children, a nonprofit in Washington, D.C., and The Atlantic magazine. She holds a master's degree in teaching from the University of North Carolina at Chapel Hill and bachelor's degrees in English and art history from Vanderbilt University. @NHCEducation
Lyn Tillett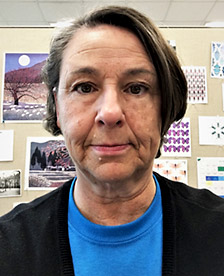 Tillett is a North Carolina native and has been teaching all kinds of history in independent schools for the last thirty-eight years. A graduate of Wake Forest University, she earned an MA in British history from the University of North Carolina at Chapel Hill. She has two grown children who live in the Washington, D.C. area. She has worked on various research grants focused on the WWII era, and over the years has served in administration, most recently in college counseling, before returning to full-time teaching. She currently lives in Charlotte, NC, and teach courses in world history as well as AP U.S. and European history. When she is not grading papers, she enjoys mentoring student leaders, travel, reading and gardening.
Laura Wakefield
Wakefield retired this year after a career as a National Board-certified middle and high school history teacher working in traditional and virtual schools. She earned an MA in American history as a James Madison Fellow and served on the National Humanities Center's first Teacher Advisory Council. She continues to serve on the board of directors for the National Council for History Education and is actively involved with the Library of Congress's Teaching with Primary Sources Consortium. @flvsteach
Teresa Warner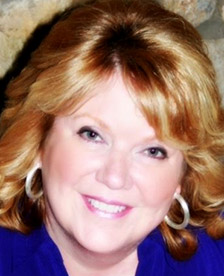 Warner, a North Carolina native, serves as school administrator in Cumberland County and is a doctoral candidate at the University of North Carolina at Wilmington (2018). Teresa is passionate about education and globalization of schools which brings awareness about world issues and cultures through curricula, art, film, and travel experiences. She believes that education is the perfect forum to create change for an improved society; educators have the opportunity every day to bring awareness to actions that improve the lives of others. @TeresaLGWarner
Solomon C. Williams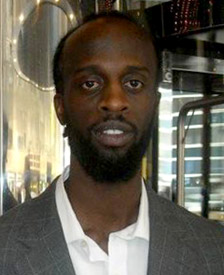 Williams is a high school American government and economics teacher. He is also the founder of Unique Seminars, LLC. Over the past seventeen years he has taught social studies, economics, American government, and basic entrepreneurship principles to students, worked with youth in public and private education, led and participated in community-based projects, and served as economic development coordinator for an international organization. Solomon has participated in numerous conferences and workshops throughout the United States, presenting on topics such as Economic Development in the Community, Youth Leadership and Empowerment, Goal Setting, and Preparing the Next Generation for Success. He holds a BS degree in secondary education, a Master of Teaching Economics (MTE), and a Master of Teaching Entrepreneurship Education certification (MTEE).
Any views, findings, conclusions or recommendations expressed in this website do not necessarily represent those of the National Endowment for the Humanities.