page
Contested Territory: America's Role in Southeast Asia, 1945–75 | Team Biographies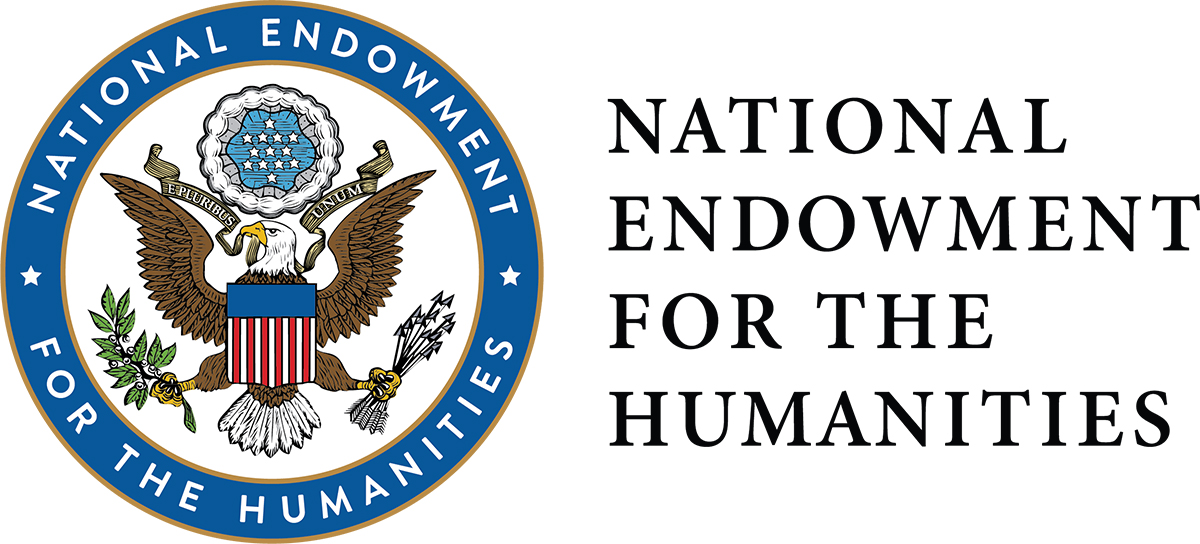 A National Endowment for the Humanities Summer Institute for K–12 Educators
July 16–27, 2018 at the National Humanities Center
OVERVIEW BIOGRAPHIES READING LIST PARTICIPANTS Teaching Resources
Co-Directors
Andy Mink  
NHC Staff Member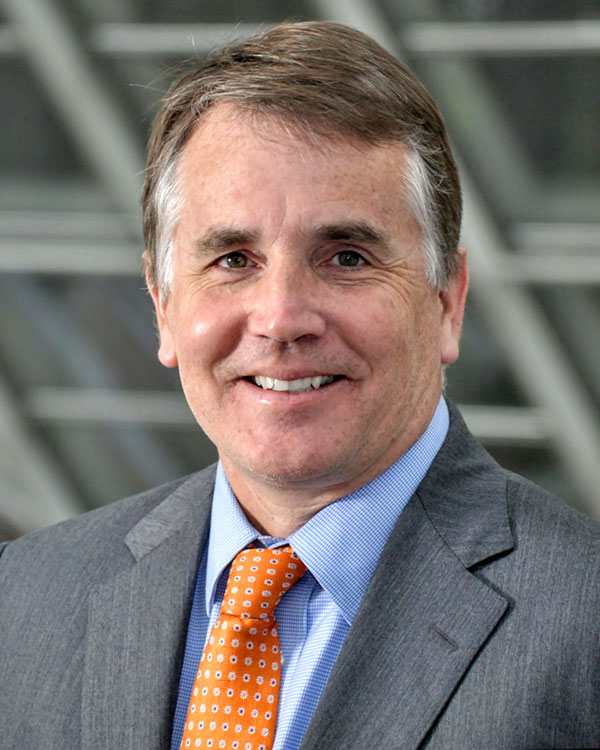 Mink is the vice president for education programs at the National Humanities Center. Previously he served as the executive director of LEARN NC at the University of North Carolina at Chapel Hill after working as director of outreach and education for the Virginia Center for Digital History and then the Curry School of Education at the University of Virginia. With all these organizations, he has designed and led professional development programs for K–12 and university educators that focus on hands-on instructional models. In 2002, Andy was named the National Experiential Educator of the Year by the National Society of Experiential Education. He is a Master Teacher with the Organization of American Historians in their Distinguished Speaker Program and also serves on the executive board of the National Council for Social Studies and the board of trustees for the National Council for History Education. He was awarded the 2015 Outstanding Support for Geography Education Award by NCGE, and he serves as a GeoMentor with the Association of American Geographers.
Christian Lentz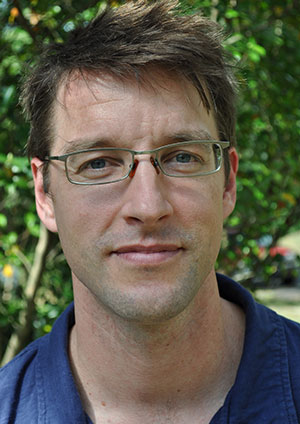 Lentz is assistant professor of geography at the University of North Carolina at Chapel Hill. His scholarship emerges from the intersection between agrarian studies and Southeast Asian studies. Drawing on archival and ethnographic methods, Lentz's research explores enduring geographic themes of territory and territoriality, statemaking, development, and society-environment relations. His book Contested Territory: Dien Bien Phu and the Making of Northwest Vietnam (Yale University Press, forthcoming) excavates hidden histories of a world-historic site. By situating Dien Bien Phu in a borderlands region, Contested Territory explores the processes through which its peoples and places were made Vietnamese, sometimes against their will. His next project connects decolonization in mid-20th century Vietnam to Indonesia by comparing their divergent economic trajectories with convergent political violence in 1965. By engaging students on these themes and a range of topics—from revolutionary struggle in Vietnam to social change in North Carolina, from producing Indonesian coffee to drinking it at the Daily Grind—his teaching aims to make the foreign familiar and the familiar strange again. His publications have appeared in the Journal of Peasant Studies, Geopolitics, Political Geography, Modern Asian Studies, and Journal of Vietnamese Studies.
Morgan Pitelka  
NHC Fellow 2011–12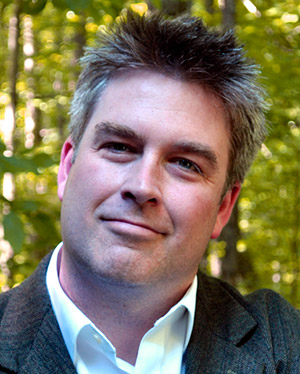 Pitelka is a historian of premodern Asia and a scholar of material culture, with particular expertise in Japanese cultural history in the late medieval and early modern periods. He received his PhD from Princeton University and taught at Occidental College before moving to the University of North Carolina at Chapel Hill. He was the founding director of the Triangle Center for Japanese Studies, a collaboration between Duke University, UNC-Chapel Hill, and North Carolina State University. As director of the Carolina Asia Center, he wrote the application that won the center its first Department of Education Title VI grant to become a National Resource Center for the Study of Asia. His publications include Japanese Tea Culture (2003), Handmade Culture (2005), What's the Use of Art? (2007), Spectacular Accumulation (2015), and Kyoto Visual Culture in the Early Edo and Meiji Periods (2016).
Faculty
Pierre Asselin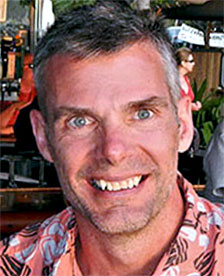 Asselin is originally from Quebec City in Canada. He holds a Bachelor's degree from Glendon College (Canada), a Master's degree from the University of Toronto, and a PhD from the University of Hawai'i at Manoa. His area of primary expertise is the history of American foreign relations with a focus on East and Southeast Asia and the larger Cold War context. He is a leading authority on the Vietnam War, a subject that has fascinated him ever since he watched Sylvester Stallone's Rambo: First Blood Part II in high school. Asselin is particularly interested in the decision-making of Vietnamese communist authorities in the period 1954–75. He speaks Vietnamese and regularly travels to Vietnam for research. His interest in internationalism and transnationalism during the Vietnam War has taken him to various other document repositories, including the Algerian National Archives.
Asselin is the author of A Bitter Peace: Washington, Hanoi, and the Making of the Paris Agreement (2002), which won the 2003 Kenneth W. Baldridge Prize, and Hanoi's Road to the Vietnam War, 1954–1965 (2013), winner of the 2013 Arthur Goodzeit Book Award. He recently completed his third book, Vietnam's American War: A History. Scheduled for release from Cambridge University Press in January 2018, the book surveys the Vietnamese communist experience during the Vietnam War.
Asselin is coeditor of The Cambridge History of the Vietnam War, Volume III: Endings (Cambridge University Press, forthcoming [2020]). He recently started work on his fourth book project, a history of the "global Vietnam War" casting the American war in Vietnam as an international political, social, and cultural phenomenon that irrevocably changed the world and served as harbinger for myriad transnational causes. In addition to relating the history of the conflict itself, the book will address the war's effects in the United States, Western Europe, the Communist World, and the so-called Third World.
Before moving to San Diego and joining the History Department at SDSU, Asselin lived in Honolulu for 26 years and taught at Kapiolani Community College, Chaminade University, and Hawai'i Pacific University.
John Balaban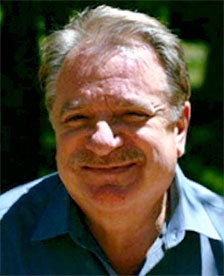 Balaban is the author of twelve books of poetry and prose, including four volumes which together have won The Academy of American Poets' Lamont prize, a National Poetry Series Selection, and two nominations for the National Book Award. His Locusts at the Edge of Summer: New and Selected Poems won the 1998 William Carlos Williams Award from the Poetry Society of America. He was a 2003 Fellow of the John Simon Guggenheim Foundation, and the 2001–2004 Phi Kappa Phi "National Artist."
During the Vietnam War, on a grant from the National Endowment for the Humanities Fellowship in 1971–72, he traveled the countryside collecting on tape the oral poetry known as ca dao. His memoir, Remembering Heaven's Face, was republished by the University of Georgia Press after being out of print for many years. In 2000, Copper Canyon Press brought out his tri-glyphic Spring Essence: The Poetry of Ho Xuan Huong in which the old Nôm script was printed for the first time. His translations of Vietnamese oral poetry were published in 2003 as Ca Dao Vietnam: A Bilingual Anthology of Vietnamese Folk Poetry. His most recent book of poetry is Path, Crooked Path (2006).
In 1999, Balaban founded the Vietnamese Nôm Preservation Foundation, a 501c3 nonprofit, to preserve writing in the 1000-year heritage of the ancient Vietnamese script. He has been President of the Foundation since its inception.
Balaban is Poet-in-Residence and Professor of English at North Carolina State University in Raleigh.
Chris Bunin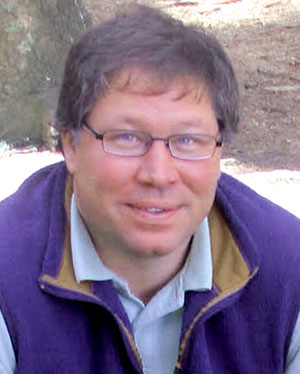 Bunin is a teacher of AP human geography, world history, and geospatial technologies at Albemarle High School in Charlottesville, Virginia. During the past decade he has collaborated on projects focused on leveraging geospatial technologies and geo-literacy in the classroom. These include: "The Virginia Experiment" and "America on the World Stage" Teaching American History Projects; the iSTEM Teacher Scholars Program: An Applied Geospatial Curriculum for Middle Schools; "Transatlantic Teacher Scholars: Change Over Time and Place in the Meuse-Argonne American Cemetery"; ESRI's GeoInquiries for US history and human geography; the US Census Bureau's Statistics in Schools Program; and the award winning book Jamestown to Appomattox: Mapping US History Using GIS (Carte Diem Press). He is also assistant professor of geography at Piedmont Virginia Community College and a member of the Virginia Geographic Alliance Steering Committee. Chris was named the 2016 Secondary Social Studies Teacher of the Year by the National Council for the Social Studies.
Jessica Chapman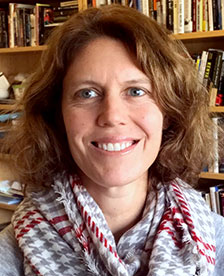 Chapman is associate professor of history at Williams College, specializing in international history and U.S. foreign relations. Her book Cauldron of Resistance: Ngo Dinh Diem, the United States, and 1950s Southern Vietnam (Cornell University Press, 2013) is based on Vietnamese, French, and American sources in all three languages. Using previously unexplored archival materials, Cauldron of Resistance reexamines Washington's Cold War commitment to South Vietnam in light of the region's own nationalist political context. Chapman is currently working on two book projects. The first, a survey of decolonization and the Cold War for the University Press of Kentucky, explores the important and often overlooked intersections between these two defining elements of post-WWII global history. The second, an international history of Kenyan runners, takes up related themes in postcolonial history to contribute to the recent wave of scholarship on sports and diplomacy. Her interdisciplinary research for this project, utilizing both historical and ethnographic methods, is currently supported by a Mellon New Directions Fellowship. Her work appears in Diplomatic History, the Journal of Vietnamese Studies, and a number of edited volumes.
Ton Quang Cuong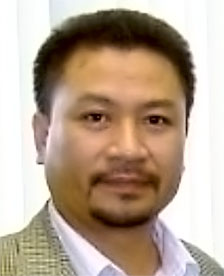 Cuong is a lecturer with extensive experience and management skills at Vietnam National University, where he works for the Faculty of Teacher Education, University of Education (VNU-UED). The university provides new models of teacher training in Vietnam and develops research and service in educational management and leadership in collaboration with other institutions in Vietnam and overseas. As a senior lecturer he is responsible for the development of curricula, learning methodology and technology, leadership and management instruction at the Faculty of Teacher Education, VNU-UED.
Matt Dunleavy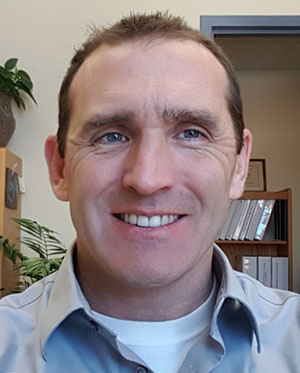 Dunleavy is the cofounder and president of a mobile, location-based story and game development company called MoGo Mobile, Inc. In addition, Dr. Dunleavy is the director of assessment and associate professor in instructional technology at the College of Education and Human Development at Radford University in Virginia. From 2006 to 2007, he was a postdoctoral fellow in learning technologies at the Harvard Graduate School of Education and the director of the Handheld Augmented Reality Project (HARP). Dr. Dunleavy received his PhD in educational research, statistics, and evaluation at the University of Virginia, where he focused on the impact of ubiquitous computing on student learning and the classroom environment. Prior to completing his formal education, he lived overseas teaching English as a second language in Cameroon, Central Africa as a Peace Corps volunteer and then independently in Taiwan, Republic of China. In addition, as the founder and director of the GAMeS Lab, he has been the principal investigator on a National Science Foundation grant (Grant No. DRL-0822302) and a Virginia Department of Education grant totaling $2.2 million, both of which explored how mobile technology and location-based learning can be used to improve academic and socio-cultural skills for K-16 school students.
Nancy Gardner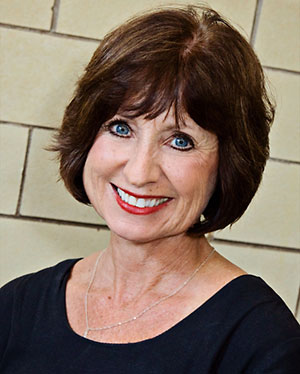 A renewed National Board Certified Teacher, Gardner taught English in the North Carolina public schools for over thirty years. She now works nationally with teacher leaders across the U.S. as a communications coach for the Center for Teaching Quality. Nancy has also worked with ACHIEVE (EQuIP rubric), Literacy Design Collaborative, SREB, ISKME, and the Senior Project Center as a consultant and trainer. She enjoys jogging, strength training, music, dance, and traveling. Several of Nancy's articles have been published in Education Week Teacher and Kappan magazines.
Kimloan Hill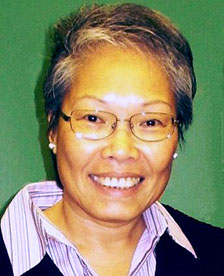 Hill has been the Lecturer of Heritage Vietnamese Language, Culture and Civilization for Speakers of Vietnamese at the University of California in San Diego for 19 years. A historian by training, she has a BA in World history and a MA and PhD in Southeast Asian history with a focus on colonial Vietnam. Her interests include the impact of wars and regime changes on the life of Vietnamese people, especially on the role of women and familial, economic and social practices. Her published works include a book, Coolies into Rebels—Impact of World War I on French Indochina, published in Paris by Les Indes Savantes in 2011, and articles published in various journals in England, Germany and the United States on the same subject matter. She also served as Field Director for VASI (Vietnamese Advanced Summer Institute) in Hanoi and Ho Chi Minh City in the summers of 2000, 2002, 2004, and 2009–11. VASI was operated by GUAVA (Group of Universities for the Advancement of Vietnamese Abroad) and funded by a Fulbright Hayes grant. Besides academic activities, she also provides services as a consultant and proficiency tester of Vietnamese language to the American Council on the Teaching of Foreign Languages (ACTFL) and the Defense Language Institute (DLI) of the Department of the Army since 2000, and is the lecturer of Vietnamese history to personnel on the U.S. Navy ship Mercy on their various missions to Vietnam since 2012.
Tuong Vu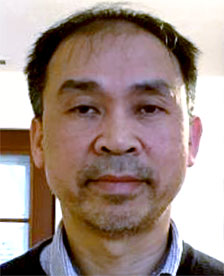 Vu has been on the faculty of the Department of Political Science at the University of Oregon since 2008. He has held visiting appointments at Princeton University and the National University of Singapore and has taught at the Naval Postgraduate School in Monterey, CA. Vu's research concerns the comparative politics of state formation, development, nationalism, and revolutions, with a particular focus on East Asia.
His latest book, Vietnam's Communist Revolution: The Power and Limits of Ideology (2017), focuses on the evolving worldview of Vietnamese revolutionaries and shows the depth and resilience of their commitment to communist utopia in their foreign policy. The book challenges the conventional understanding of the Vietnam War and the Vietnamese revolution.
His earlier book, Paths to Development in Asia: South Korea, Vietnam, China, and Indonesia (2010), presents a systematic comparison of six Asian cases combined with an in-depth analysis of Vietnam and Indonesia based on primary sources. The case studies demonstrate that patterns of state formation had decisive impacts on subsequent developmental performance. This book received an Honorable Mention in the competition for the 2011 Bernard Schwartz Book Award of the Asia Society.
Gang Yue

Yue is associate professor of Chinese language and humanities and chair of the Department of Asian Studies at the University of North Carolina at Chapel Hill. He received his PhD in comparative literature from the University of Oregon in 1993. He teaches courses in Chinese language, modern Chinese literature and cultural studies, and Asian American studies. His current research is concerned with Chinese cultural production of Tibetan themes, the development of the "Shangri-La" eco-tourism zone in Eastern Tibet, and recent social changes in the multi-ethnic regions of Western China.
Any views, findings, conclusions or recommendations expressed in this website do not necessarily represent those of the National Endowment for the Humanities.