page
Objects and Places in an Inquiry-Based Classroom: Team Biographies
OVERVIEW BIOGRAPHIES PARTICIPANTS HOUSING & TRAVEL
This year's program features scholars and educators who will share their experience in the undergraduate classroom. We will focus on the integration of teaching and learning with research, and of technology with classroom instructional goals. Session leaders will reflect on the importance and value of teaching in the university setting.
Staff
Andy Mink, Vice President for Education Programs, National Humanities Center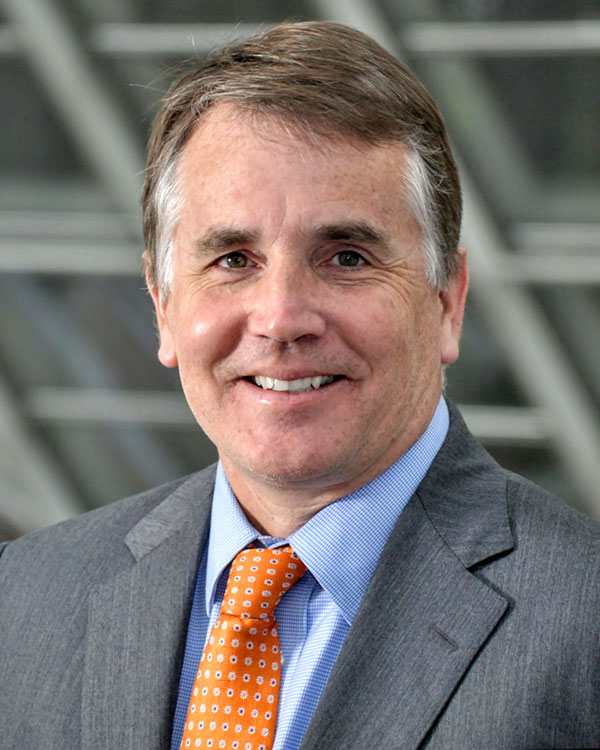 Mink previously served as the executive director of LEARN NC at the University of North Carolina at Chapel Hill after working as the director of outreach and education for the Virginia Center for Digital History and then the Curry School of Education at the University of Virginia. With all these organizations, he has designed and led professional development programs for K–12 and university educators that focus on hands-on instructional models. In 2002, Andy was named the National Experiential Educator of the Year by the National Society of Experiential Education. He is a Master Teacher with the Organization of American Historians in their Distinguished Speaker Program and also serves on the executive board of the National Council for Social Studies and the board of trustees for the National Council for History Education. He was awarded the 2015 Outstanding Support for Geography Education Award by the National Council for Geographic Education, and he serves as a GeoMentor with the Association of American Geographers.

Mike Williams, Education Projects Manager, National Humanities Center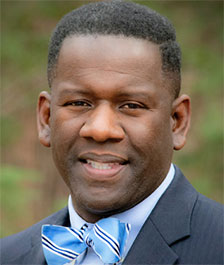 As a former history teacher, Williams has twice been recognized as the Warren County Schools Teacher of the Year and the 2017 Organization of American Historians Tachau National Teacher of the Year. He has published works in the texts "Family History in the Classroom" and "When We Were British: Interdisciplinary Approaches to Visualizing Early America," and was featured as a contributing author in Time magazine's "25 Moments That Changed History" series. He has been awarded fellowships through the West Indies Teacher Institute and Rural Teachers Global Trust where his research connected classrooms in London, Scotland, Ghana, and Barbados. He serves in a number of capacities, including the Executive Board of the North Carolina Council for the Social Studies, North Carolina Geographic Alliance, UNC-Duke African Diaspora Fellows Program and Warren County Community Center Executive Board.

---
Session Leaders
Edward Ayers, President Emeritus and Professor of Humanities, University of Richmond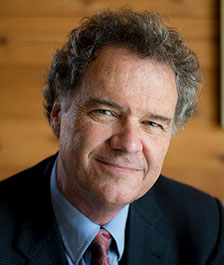 Edward Ayers is Tucker-Boatwright Professor of the Humanities at the University of Richmond, where he is President Emeritus. President Barack Obama awarded him the National Humanities Medal in 2013. Ed served as president of the Organization of American Historians during the 2017–18 term. Over four decades of work of writing history, experimenting with digital scholarship, collaborating in public history, and teaching and leading in higher education, Ed has tried to find new ways to connect people with the American past. That work continues with the collaborators and projects represented here.
Edward Balleisen, Vice Provost for Interdisciplinary Studies and Professor of History and Public Policy, Duke University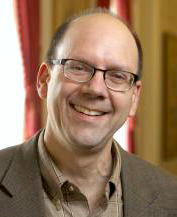 Balleisen's research and writing explores the historical intersections among law, business, politics, and policy in the modern United States, with a particular focus on the origins, evolution, and impacts of the modern regulatory state. He has pursued a number of collaborative projects with historians and other social scientists who study regulatory governance in industrialized and industrializing societies.
Christine Baron, Assistant Professor of Social Studies and Education, Teachers College, Columbia University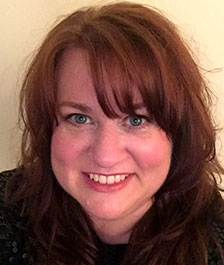 Baron is a former high school history teacher and museum educator. Prior to her academic post, Dr. Baron directed the development of educational and interpretation programs at the Old North Church, Boston. Dr. Baron's research focuses on using museums and historic sites as laboratories for history teacher education. Her related interests include examining historical thinking related to non-traditional texts and teaching and teacher learning in informal settings. She is currently the principal investigator for Evaluating Teacher InSites, a three-year Institute for Museum and Library Services National Leadership Grant project to develop a broad-based assessment for understanding what teachers learn in historic site-based professional development programs. She has published research in journals such as American Educational Research Journal, Journal of Educational Psychology, Journal of Teacher Education, Teaching and Teacher Education, Theory and Research in Social Education and practitioner pieces in The History Teacher, Journal of Adolescent and Adult Literacy, and the Journal of Museum Education.
A.D. Carson, Assistant Professor of Hip Hop and the Global South, University of Virginia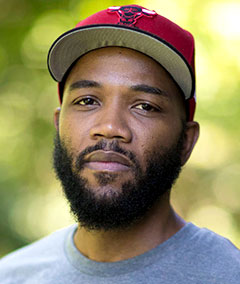 A.D. Carson is a performance artist and educator from Decatur, Illinois. He received his Ph.D. in Rhetorics, Communication, and Information Design at Clemson University doing work that focuses on race, literature, history, and rhetorical performances. A 2016 recipient of the Martin Luther King, Jr. Award for Excellence in Service at Clemson, Carson worked with students, staff, faculty, and community members to raise awareness of historic, entrenched racism at the university through his See the Stripes campaign, which takes its name from his 2014 poem. His dissertation, "Owning My Masters: The Rhetorics of Rhymes & Revolutions," is a digital archive that features a 34 track rap album and was recognized by the Graduate Student Government as the 2017 Outstanding Dissertation. Carson is an award-winning artist with essays, music, and poetry published at a variety of diverse venues such as The Guardian, Quiddity International Literary Journal and Public-Radio Program, and Journal for Cultural and Religious Theory, among others.
Kendra Dority, Associate Director, Center for Innovations in Teaching and Learning (CITL), University of California at Santa Cruz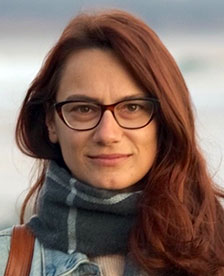 Kendra Dority, Ph.D., is an Associate Director at the Center for Innovations in Teaching and Learning (CITL) at the University of California at Santa Cruz, where she develops and facilitates learning communities for graduate students and faculty that promote equity-minded teaching and active learning. Before working with CITL, she taught undergraduate literature, language, and writing courses at UC Santa Cruz. Both within and outside of the university, she champions public humanities and arts education. As a school museum guide at the San Francisco Museum of Modern Art, she encourages hands-on, inquiry-focused learning for Bay Area students in grades 3–8. She received her Ph.D. in Literature from UC Santa Cruz, with research on reading practices, language politics, and ethics in ancient Greek and 20th- and 21st-century U.S. Latinx literatures.
Amy C. Kimme Hea, Associate Dean for Academic Affairs and Student Success, University of Arizona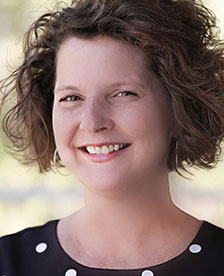 Dr. Amy C. Kimme Hea is Associate Dean for Academic Affairs and Student Success in the College of Social and Behavioral Sciences at the University of Arizona. She is a graduate faculty member in the Rhetoric, Composition, and Teaching of English Program in the Department of English, and she is the former director of the Writing Program. Her research interests include writing program administration, spatial rhetoric, computers and composition, and professional and technical writing theory and practice. Her 2009 collection, Going Wireless: A Critical Exploration of Wireless and Mobile Technologies for Composition Teachers and Researchers was nominated for the Computers and Composition best book award, and her special issue on social media in Technical Communication Quarterly is one of the most widely read in that venue. She has published in a range of edited collections and peer-reviewed journals in the field and is collaborating on a five-year study of student writers at the University of Arizona with her colleague Dr. Aimee Mapes, and an edited collection on longitudinal writing studies with Dr. Jenn Fishman. In addition, she recently held two executive positions—CWPA Executive Board Member and Associate Chair of Consortium of Doctoral Programs in Rhetoric and Composition, and she sits on three editorial boards, Computers and Composition, Technical Communication Quarterly, and Kairos. She is an advisory board member for UA's Center for Undergraduate Education Scholarship and co-owns Pillar 5: Institutional Excellence of UA's strategic plan.

Seth Kotch, Assistant Professor of American Studies, University of North Carolina at Chapel Hill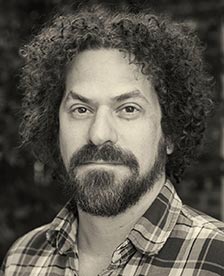 Kotch conducts research and teaches in modern American history (specifically the social history of criminal justice), digital humanities, and oral history. His book, Lethal State, was published by UNC Press in February 2019. Lethal State explores the history of the death penalty in North Carolina. His next book project, Just Jim, is a history of crime and punishment in the Jim Crow South. His digital projects include "A Red Record," a student-driven project exploring lynching and its victims in the American South, and "Mapping the Long Women's Movement," an experiment in empowering researchers to explore oral histories in new ways. He served as PI and Project Supervisor on the Civil Rights History Project, a nationwide oral history research endeavor administered by the Smithsonian's National Museum of African American History and Culture and the American Folklife Center in the Library of Congress. He served as Co-Principal Investigator of "Media and the Movement," a project sponsored by the National Endowment for the Humanities that sought to understand the role of journalists and the media in the civil rights movement during and after the 1960s.
Christian Lentz, Assistant Professor of Geography, University of North Carolina at Chapel Hill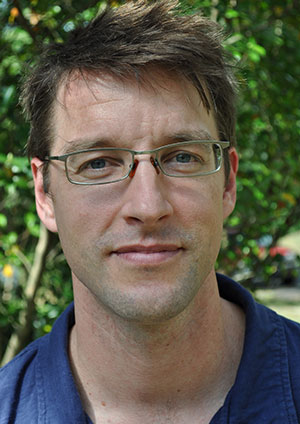 Lentz's scholarship emerges from the intersection between agrarian studies and Southeast Asian studies. Drawing on archival and ethnographic methods, Lentz's research explores enduring geographic themes of territory and territoriality, statemaking, development, and society-environment relations. His book Contested Territory: Dien Bien Phu and the Making of Northwest Vietnam (Yale University Press, forthcoming) excavates hidden histories of a world-historic site. By situating Dien Bien Phu in a borderlands region, Contested Territory explores the processes through which its peoples and places were made Vietnamese, sometimes against their will. His next project connects decolonization in mid-20th century Vietnam to Indonesia by comparing their divergent economic trajectories with convergent political violence in 1965. By engaging students on these themes and a range of topics—from revolutionary struggle in Vietnam to social change in North Carolina, from producing Indonesian coffee to drinking it at the Daily Grind—his teaching aims to make the foreign familiar and the familiar strange again. His publications have appeared in the Journal of Peasant Studies, Geopolitics, Political Geography, Modern Asian Studies, and Journal of Vietnamese Studies.
Elizabeth Manekin, Head of University Programs and Academic Projects, University of North Carolina's Ackland Art Museum

Manekin oversees curricular and co-curricular programs, curates the museum's Ackland Upstairs, and collaborates with faculty and students across disciplines to develop innovative approaches to teaching and learning with objects. She also holds a faculty appointment in the department of Art and Art History, where she teaches about material culture and leads pedagogy workshops for graduate students. Prior to her arrival at UNC, she was the assistant curator of education at the Yale University Art Gallery and served as a guest critic at the Yale School of Art; she maintains her appointment as a lecturer at the Yale School of Drama. Elizabeth has worked in the education departments of the Harvard Art Museums and the Addison Gallery of American Art. A Fulbright-Hays scholar, she holds an M.A. in Public Humanities from Brown University and a B.A. in History and Political Science from the University of North Carolina at Chapel Hill.
Andrew Payne, Head of Education and Outreach, The National Archives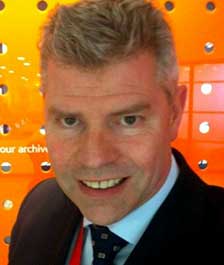 Payne is head of education and outreach at The National Archives where he leads the development and delivery of services for teachers, students, and community groups. He is an internationally-recognized expert on the use of archival material for teaching, an award-winning digital resources developer, and a highly sought-after presenter for conferences and workshops.
Jay Roberts, Associate Vice President for Academic Affairs; Professor of Education, Earlham College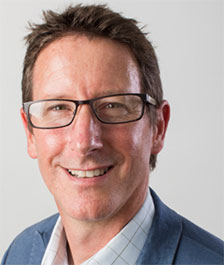 Dr. Roberts is professor of education at Earlham College in Richmond, Indiana and a Fellow with the American Council on Education. His research and scholarship focus on engaged pedagogy, experiential learning in the K-16 context, and place-based learning. He is the author of two books, Experiential Education in the College Context: What it is, how it works, and why it matters (2015) and Beyond Learning by Doing: Theoretical currents in experiential education (2011), both published by Routledge Press. Roberts gives talks and workshops on engaged pedagogy and experiential learning at schools, colleges, and universities nationally and internationally, including most recently at Brigham Young University, the University of Alabama, Colorado College, and the University of Winnipeg. He currently serves on the editorial board for the Journal of Experiential Education and the Journal of Outdoor and Environmental Education. Roberts received his B.A. in Anthropology from Lawrence University, an M.Ed. from the University of Virginia, and a Ph.D. in Education from Miami University.

---
Workshop Facilitators
Chris Bunin, Teacher of AP Human Geography and Geospatial Technologes, Albemarle High School, VA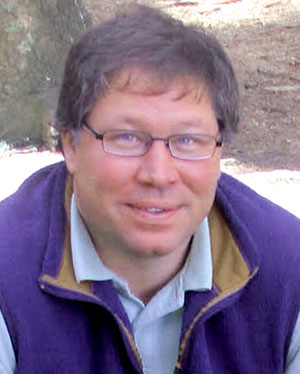 During the past decade Bunin has collaborated on projects focused on leveraging geospatial technologies and geo-literacy in the classroom. These include: "The Virginia Experiment" and "America on the World Stage" Teaching American History Projects; the iSTEM Teacher Scholars Program: An Applied Geospatial Curriculum for Middle Schools; "Transatlantic Teacher Scholars: Change Over Time and Place in the Meuse-Argonne American Cemetery"; ESRI's GeoInquiries for US history and human geography; the US Census Bureau's Statistics in Schools Program; and the award winning book Jamestown to Appomattox: Mapping US History Using GIS (Carte Diem Press). He is also assistant professor of geography at Piedmont Virginia Community College and a member of the Virginia Geographic Alliance Steering Committee. Chris was named the 2016 Secondary Social Studies Teacher of the Year by the National Council for the Social Studies.

Wendi Pillars, Teacher and Author, Jordan-Matthews High School in Siler City, NC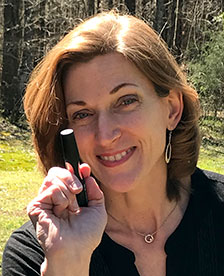 Wendi Pillars, NBCT and National Geographic Certified Educator, has been teaching for 23 years in grades K–12 both overseas and stateside, in military and civilian contexts. She currently teaches at Jordan-Matthews High School in Siler City, North Carolina, and works part-time with the Center for Teaching Quality in the realm of Teacher Leadership. She is the author of Visual Note-Taking for Educators: A Teacher's Guide to Student Creativity, and is a regular contributor to EdWeek and other educational platforms. Obsessively curious and born to push boundaries, she is a recent PolarTREC educator, 2017 Grosvenor Teacher Fellow, 2016 State Department Global Classroom Fellow, and freelance Graphic Recorder with a healthy addiction to markers. When not working, you'll find her with her son at the baseball field, most likely with markers, sketchbook, and a map in hand. She believes exploring through another's eyes, languages, experiences, and terrain is vital to making sense of our evolving world. You can find her on Twitter @wendi322.

Any views, findings, conclusions or recommendations expressed in this website do not necessarily represent those of the National Endowment for the Humanities.