Enhanced Search, New Features Highlight Fellows' Work, Education Resources, and Public Programming
For more than 40 years, the National Humanities Center has supported groundbreaking work and helped disseminate knowledge to all those who want to learn, think more deeply, and understand the world in new ways.
Now, with the launch of a new, redesigned website which includes enhanced search features and curated collections, visitors can more easily discover the wealth of resources available from the Center. In particular, the new site highlights and makes readily searchable:
The site also includes rotating, curated features offering visitors the opportunity to explore subjects through a humanities lens, drawing on all of the materials the Center has to offer and a robust, faceted search functionality that allows visitors to query across all the Center's materials and select items based on their specific interests and needs.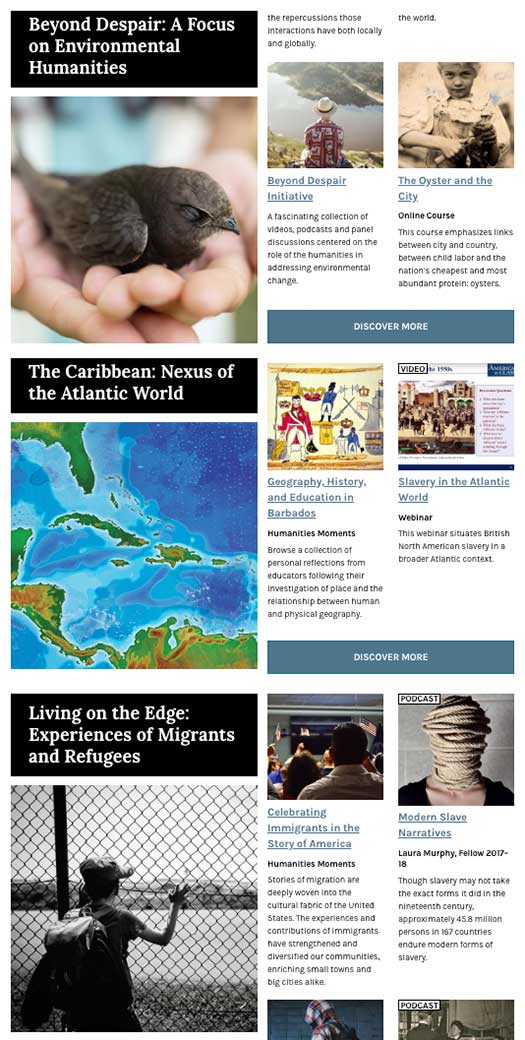 About the National Humanities Center
The National Humanities Center is the world's only independent institute dedicated exclusively to advanced study in all areas of the humanities. Governed by a distinguished Board of Trustees from academic, professional, and public life, the Center began operation in 1978 and offers programs to encourage excellence in scholarship, improve teaching, and increase public appreciation for, and engagement with, the humanities.

Contact
Don Solomon
Director of Communications
919.406.0120