page
In Our Image: Artificial Intelligence and the Humanities | Presenters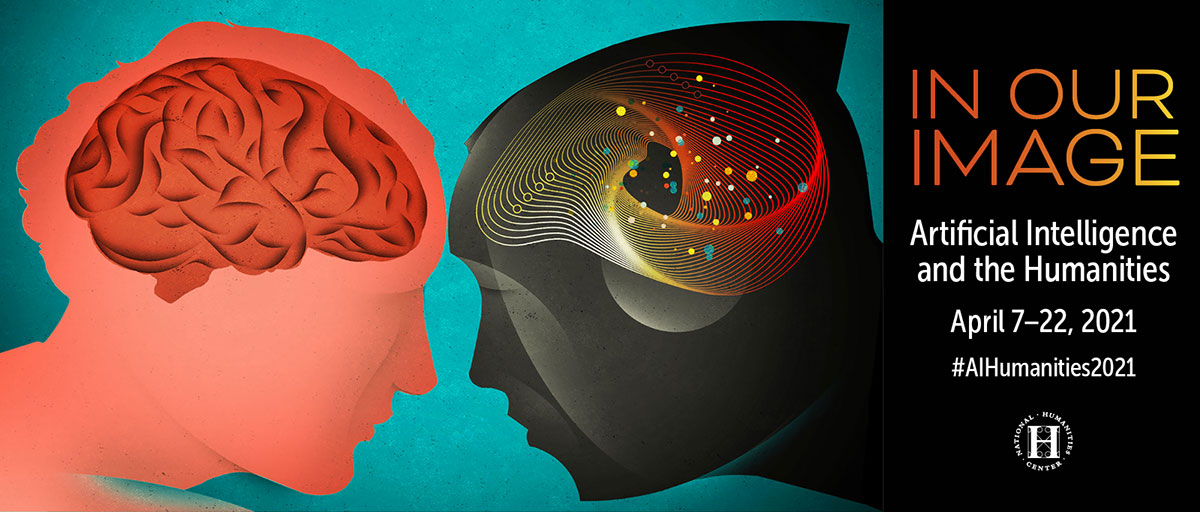 April 7–22, 2021 #AIHumanities2021
Conference Presenters
Drawing on their experiences as humanists, scientists, engineers, artists, writers, and business executives, these presenters and panelists are advancing inquiry into the impact of artificial intelligence in our lives. We are honored to have them participate in the In Our Image conference.
Paul Alivisatos, University of California, Berkeley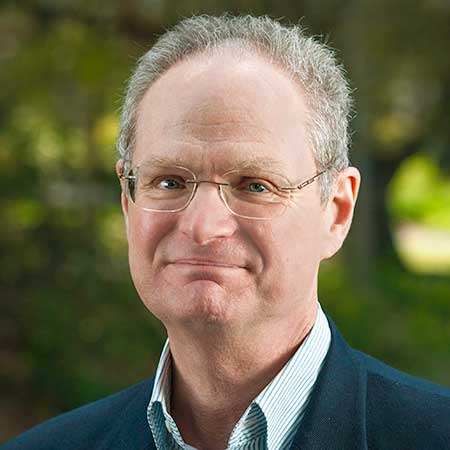 Since 2017, Paul Alivisatos has served as Executive Vice Chancellor and Provost (EVCP) for the University of California, Berkeley where he is also the Samsung Distinguished Professor of Nanoscience and Nanotechnology, the founding Director of the Kavli Energy Nanoscience Institute, and Director Emeritus of Lawrence Berkeley National Laboratory (Berkeley Lab) and holds professorships in the departments of chemistry and materials science. In September 2021 he will take on a new role as president of the University of Chicago.
Alivisatos is a founder of two prominent nanotechnology companies, Nanosys and Quantum Dot Corp and was the founding editor of Nano Letters and formerly served on the senior editorial board of Science magazine. His work has been recognized with multiple awards including the National Medal of Science, the E.O. Lawrence Award, the Wolf Prize in Chemistry, the Dan David Prize, the Von Hippel Award, the Linus Pauling Medal, the Eni Award for Energy and Environment, the Wilhelm Exner Medal, and the National Academy of Science Award in Chemical Sciences. More >
Matthew Morse Booker, National Humanities Center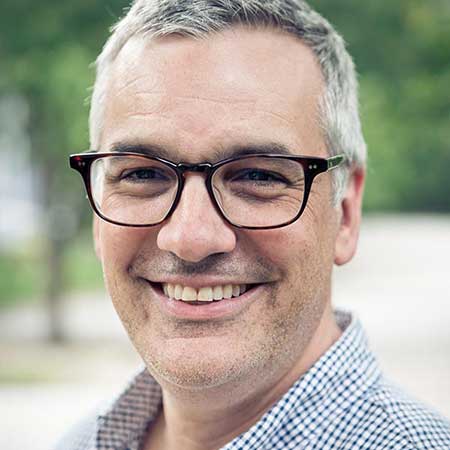 Matthew Morse Booker is vice president for scholarly programs at the National Humanities Center. He was previously associate professor of environmental history at North Carolina State University where he also served as director of the Science, Technology and Society program and the Visual Narrative research cluster. He is a member of the Board of Governors of the University of North Carolina Press and a member of the board of the Forest History Society.
Booker has published widely on the interrelations between human beings and the natural world, with an emphasis on coastal cities in North America. His current research explores the rise and fall of food production within American industrial cities, and his most recent book, with Chad Ludington, Food Fights: How History Matters to Contemporary Food Debates, pairs essays debating food safety, agricultural and food subsidies, GMOs, and other urgent disputes.
Meredith Broussard, New York University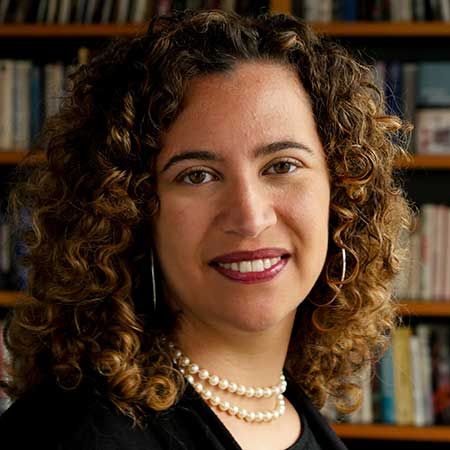 Meredith Broussard is associate professor at the Arthur L. Carter Journalism Institute of New York University and the author of Artificial Unintelligence: How Computers Misunderstand the World. Her academic research focuses on artificial intelligence in investigative reporting, with a particular interest in using data analysis for social good. She is also interested in ethical AI and appeared in the 2020 documentary Coded Bias. She is an affiliate faculty member at the Moore Sloan Data Science Environment at the NYU Center for Data Science, a 2019 Reynolds Journalism Institute Fellow, and her work has been supported by the Institute of Museum & Library Services as well as the Tow Center at Columbia Journalism School. A former features editor at the Philadelphia Inquirer, she has also worked as a software developer at AT&T Bell Labs and the MIT Media Lab. Her features and essays have appeared in The Atlantic, Slate, and other outlets. More >
Natalie Bullock Brown, North Carolina State University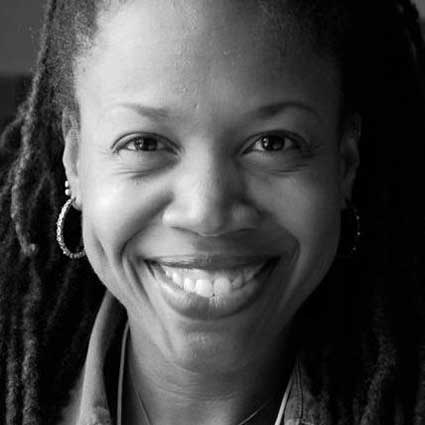 Natalie Bullock Brown is an assistant teaching professor at North Carolina State University and a documentary filmmaker. She is currently working on her first feature length documentary film, which explores the white beauty standard and its impact on Black women and girls. She is also a producer for the upcoming PBS documentary, Hazing. She is a contributor and guest for the monthly program #BackChannel on WUNC-FM's The State of Things and serves as strategist for the Working Film's StoryShift initiative.
Previously, Natalie was an assistant professor in film and broadcast media at Saint Augustine's University for nearly 12 years. She also produced a multi-part DVD series documenting the Freedom Summer 50th Anniversary Commemorative Conference, and the Student Non-Violent Coordinating Committee (SNCC) 50th Anniversary Commemorative Conference. For more than a decade, Natalie also served as host of Black Issues Forum, a public affairs program on UNC-TV, North Carolina's statewide public television network. More >
Wendy Hui Kyong Chun, Simon Fraser University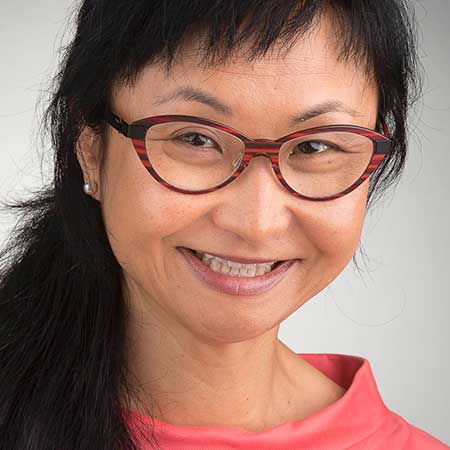 Wendy Hui Kyong Chun is the Canada 150 Research Chair in New Media at Simon Fraser University where her scholarship draws on her training in both systems design engineering and English literature. Chun also leads the Digital Democracies Institute at Simon Fraser, whose purpose is to integrate research in the humanities and data sciences to address questions of equality and social justice in order to combat the proliferation of online "echo chambers," abusive language, discriminatory algorithms and mis/disinformation.
Chun is the author of Updating to Remain the Same: Habitual New Media (2016), Programmed Visions: Software and Memory (2011), and Control and Freedom: Power and Paranoia in the Age of Fiber Optics (2006), as well as numerous articles and edited collections. She has received fellowships from various foundations and institutes, including the Guggenheim Foundation, ACLS, American Academy of Berlin, and Radcliffe Institute for Advanced Study at Harvard. She was Professor and Chair of Modern Culture and Media at Brown University, where she worked for almost two decades. More >
Chetan Dube, IPsoft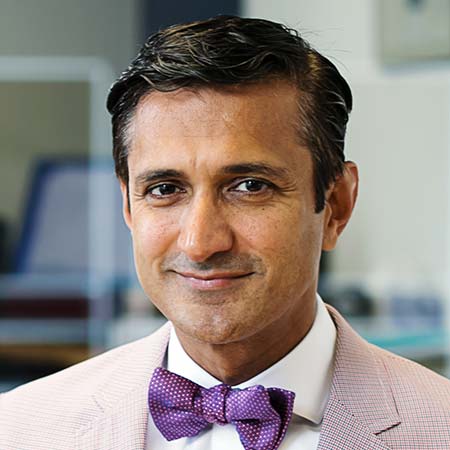 Chetan Dube serves as the president and CEO of Amelia, an IPsoft Company, a company primarily focused on artificial intelligence, cognitive, and autonomic solutions for business applications. Prior to founding Amelia in 1998, Chetan served as an assistant professor at New York University, where his research focused on deterministic finite-state computing engines. Chetan is a widely recognized speaker on autonomics, cognitive computing, and the future impact of a digital workforce, and serves on the board of numerous IT-related institutions.
In 2014, IPsoft launched Amelia, a "virtual service-desk employee" named after Amelia Earhart and designed to emulate human interactions and learning capabilities. The product of more than 15 years of research and development, Amelia's programming mimics human neural activity, learning with every transaction and building mind maps over time, allowing the interface to solve problems as they arise and learn from past interactions. More >
Ahmed Elgammal, Rutgers University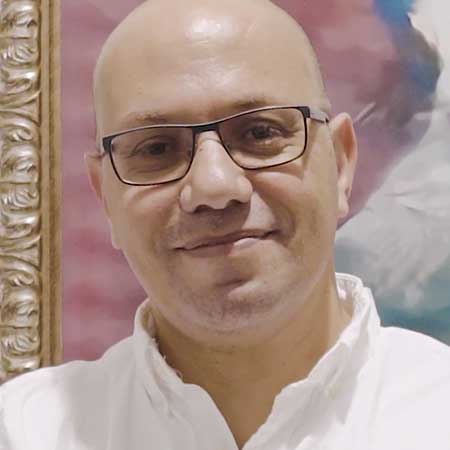 Ahmed Elgammal is a professor in the department of computer science at Rutgers University where he is also founder and director of the Art and Artificial Intelligence Laboratory, which focuses on data science in the domain of digital humanities. He is also a member of the Executive Council Faculty at Rutgers' Center for Cognitive Science.
Elgammal has published over 180 peer-reviewed papers, book chapters, and books in the fields of computer vision, machine learning, and artificial intelligence. His research on knowledge discovery in art history and AI art generation have received international media attention in outlets that include The Washington Post, The New York Times, The Guardian, The Daily Telegraph, CBS, NBC News, Science News, and New Scientist. His art has been shown in several technology and art venues in Los Angeles, Frankfurt, San Francisco, and New York City. More >
Nita A. Farahany, Duke University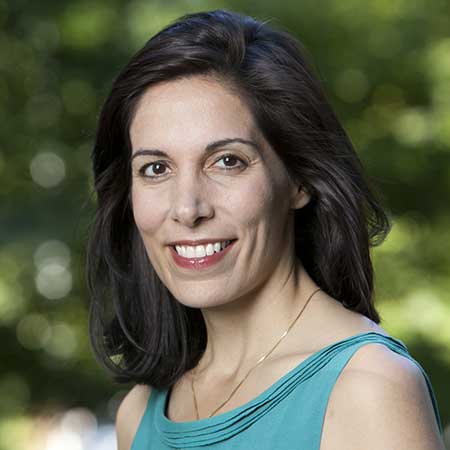 Nita A. Farahany is a leading scholar on the ethical, legal, and social implications of emerging technologies. She is Robinson O. Everett Professor of Law & Philosophy at Duke University, the founding director of Duke Science and Society, chair of the Duke MA in Bioethics & Science Policy, and principal investigator for Duke's Science, Law, and Policy laboratory (SLAP Lab).
Farahany is a frequent commentator for national media and radio shows and has presented her work to diverse audiences at the World Economic Forum, Aspen Ideas Festival, TED, Judicial Conferences for the US Court of Appeals, the American Association for the Advancement of Science, and many others. Farahany is a co-editor-in-chief and co-founder of the Journal of Law and the Biosciences, an editorial board member of the American Journal of Bioethics (Neuroscience), and on the Board of Advisors for Scientific American. More >
Carla Gannis, Pratt Institute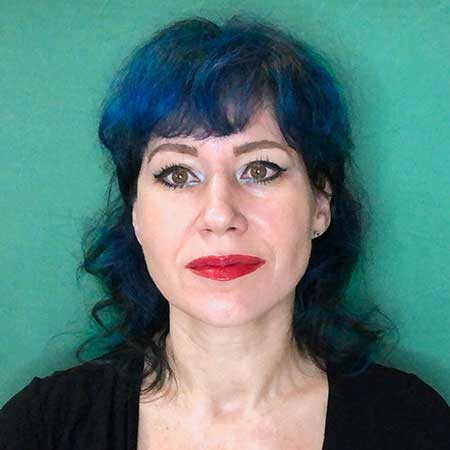 Carla Gannis is professor and assistant chairperson of The Department of Digital Arts at Pratt Institute. In the late 1990s she began to incorporate digital technologies into her work, and in 2005 she was awarded a New York Foundation for the Arts (NYFA) Grant in Computer Arts.
Gannis identifies as a visual storyteller who uses representational technologies to reflect on issues of power, sexuality, marginalization, and agency. Her work has appeared in over 20 solo exhibitions and numerous group exhibitions both nationally and internationally and features on her work have appeared in ARTnews, The Creators Project, The Huffington Post, Wired, Buzzfeed, FastCo, Hyperallergic, Art F City, Art Critical, Art Report, The Wall Street Journal, The New York Times, and The Los Angeles Times, among others. Her recent speaking engagements include "Let's Get Digital" at the Metropolitan Museum of Art and "Cogency in the Imaginarium" at Cooper Union and at the School of the Art Institute of Chicago. More >
David Theo Goldberg, University of California, Irvine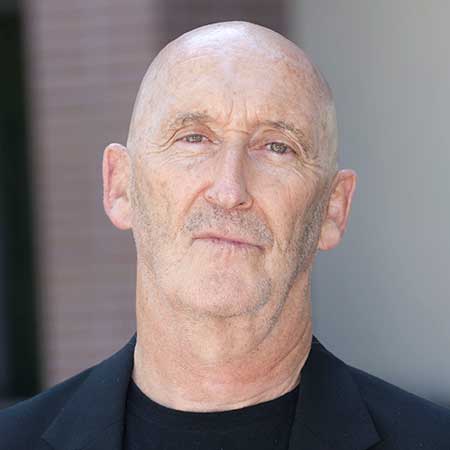 David Theo Goldberg is director of the University of California Humanities Research Institute. He also holds faculty appointments as professor of comparative literature, anthropology, and criminology, law and society at the University of California, Irvine (UCI) and is a Fellow of the UCI Critical Theory Institute. Goldberg's work ranges over issues of political theory, race and racism, ethics, law and society, critical theory, cultural studies and, increasingly, digital humanities. Together with Cathy Davidson of Duke University, he founded the Humanities, Arts, Science and Technology Advanced Collaboratory (HASTAC) to promote partnerships between the human sciences, arts, social sciences and technology and supercomputing interests for advancing research, teaching, and public outreach. Currently, with Mimi Ito he is leading the building of the MacArthur-UCHRI Research Hub in Digital Media and Learning at UC Irvine, an on-site and virtual research facility. He has authored numerous books, including The Racial State, Racial Subjects: Writing on Race in America, and Racist Culture: Philosophy and the Politics of Meaning. More >
Marsha Gordon, North Carolina State University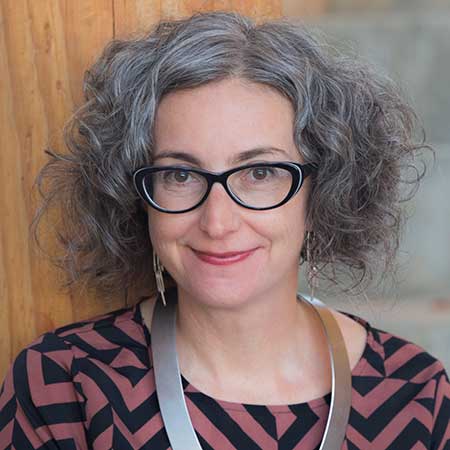 Marsha Gordon is professor and director of film studies at North Carolina State University. Her research interests include: stardom and movie fan culture through the studio era; the birth and decline of the Hollywood studio system; Sam Fuller, Ida Lupino, and other independent filmmakers of the 1940s and 1950s; orphan films, especially of the educational variety; and the intersections between film and other art forms, such as literature.
She was the co-editor of The Moving Image journal from 2009-2013, and is the co-founder of Home Movie Day Raleigh. She does a monthly radio show, Movies on the Radio, on WUNC's The State of Things. Her publications include Film is Like a Battleground: Sam Fuller's War Movies, Hollywood Ambitions: Celebrity in the Movie Age, and Learning With the Lights Off: Educational Film in the U.S. In 2019–20, she was a Fellow at the National Humanities Center. More >
Wesley Hogan, Duke University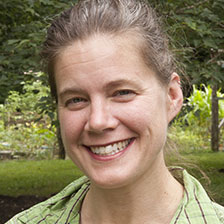 Wesley Hogan is director of the Center for Documentary Studies at Duke University, and research professor at the Franklin Humanities Institute and Department of History. She writes and teaches the history of youth social movements, human rights, documentary, and oral history. Between 2004–2008, she was active with the project bringing together the Algebra Project, the Young People's Project, and the Petersburg City Public Schools, and coordinated an oral history project of the civil rights movement in Petersburg. She was the co-director of the Institute for the Study of Race Relations at Virginia State University from 2006–2009. Her most recent book, On the Freedom Side, draws a portrait of young people organizing in the spirit of Ella Baker since 1960. She co-facilitates a partnership between the SNCC Legacy Project and Duke, The SNCC Digital Gateway, whose purpose is to bring the grassroots stories of the civil rights movement to a much wider public through a web portal, K12 initiative, and set of critical oral histories. More >
Sarah E. Igo, Vanderbilt University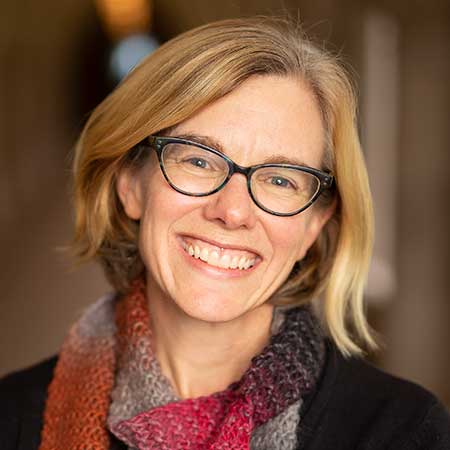 Sarah E. Igo is the Andrew Jackson Professor of History and director of the Program in American Studies, as well as the inaugural Faculty Director of E. Bronson Ingram College at Vanderbilt University. Professor Igo's primary research interests are in modern American cultural, intellectual, legal and political history, the history of the human sciences, the sociology of knowledge, and the history of the public sphere. Her most recent, award-winning book, The Known Citizen: A History of Privacy in Modern America (2018), traces U.S. debates that reshaped the meanings of privacy, beginning with "instantaneous photography" in the late nineteenth century and culminating in our present dilemmas over social media and big data. Igo has held fellowships from a long list of institutions and is a current fellow of the Center for Democracy and Technology. More >

Shalini Kantayya, Film Director and Producer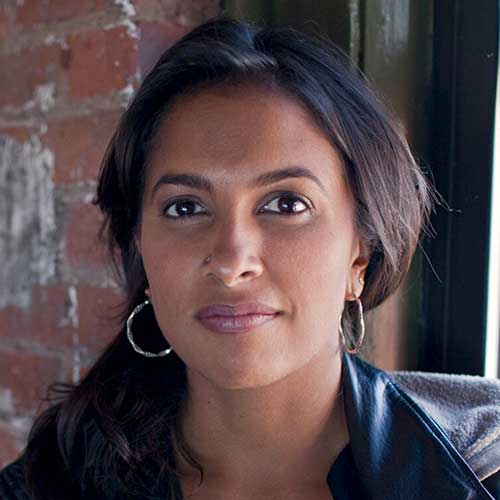 Filmmaker Shalini Kantayya's Coded Bias premiered at the 2020 Sundance Film Festival. She directed for the National Geographic television series Breakthrough, executive produced by Ron Howard, broadcast globally in June 2017. Her debut, Catching the Sun, premiered at the LA Film Festival and was named a New York Times Critic's Pick. Catching the Sun released globally on Netflix on Earth Day 2016 with executive producer Leonardo Di Caprio, and was nominated for the Environmental Media Association Award of the Best Documentary. Kantayya is a TED Fellow, a William J. Fulbright Scholar, and an associate of the UC Berkeley Graduate School of Journalism. More >
Elizabeth Langland, Arizona State University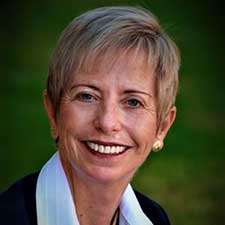 Recently appointed director of the Lincoln Center for Applied Ethics, Elizabeth Langland was most recently director of the Institute for Humanities Research (IHR) at Arizona State University. In collaboration with her colleague Gaymon Bennett, Langland developed a new initiative focusing on the Future of Humane Technologies and they have subsequently continued their innovative research on bringing tech innovators together with humanists who have thought deeply about those things in life that are jeopardized by some emerging technologies. Trained as a scholar of Victorian literature, feminist and gender theory, cultural studies and theory of the novel, Langland has authored four books and dozens of articles, edited or co-edited five books, and won several research and teaching awards. During her tenure at ASU she was appointed Foundation Professor of English. More >
Hsien-hao Sebastian Liao, National Taiwan University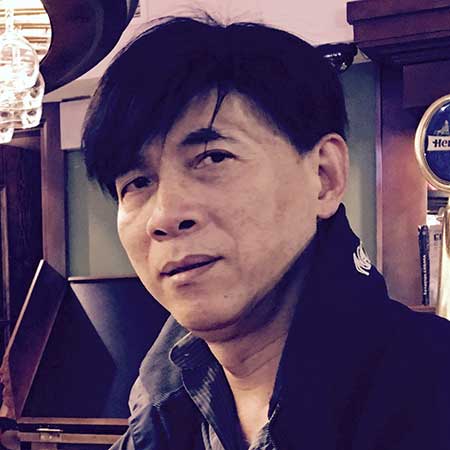 Dr. Hsien-hao Sebastian Liao is Director of the Institute for Advanced Studies in the Humanities and Social Sciences and Distinguished Professor of English and comparative literature at National Taiwan University. He was also President of the Comparative Literature Association of Taiwan (ROC), and Director of the Department of Cultural Affairs of Taipei City Government.
He has published on comparative poetics, Lacan, Deleuze, Posthumanism, Taoism, the Chinese diaspora, Sinophone film and cultural policy formation. In 2018, he won the Outstanding Research Award from Taiwan's Ministry of Science and Technology. He is currently working on two projects, one entitled "Posthumanism and the Object" that investigates the vicissitudes the object has undergone in both the Western and Chinese traditions, and the other "Deleuze and Taoism" that explores ontology as becoming and its implications for material agency in both traditions. More >
Marian Mazzone, College of Charleston

Marian Mazzone is associate professor of modern and contemporary art at the College of Charleston specializing in new media and modern and contemporary art. Mazzone also conducts research in computational art and computer science applications to art history. Over the last three years, she has been working as a member of the Art and Artificial Intelligence Lab at Rutgers University. Her work there has two main emphases: creativity in machine learning, and neural network analysis of art historical styles and patterns of visual characteristics for prediction. More >
Andy Mink, National Humanities Center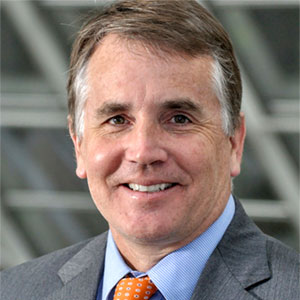 Andy Mink is the vice president for education programs at the National Humanities Center after previously serving as the executive director of LEARN NC at the University of North Carolina at Chapel Hill and the director of outreach and education for the Virginia Center for Digital History at the University of Virginia. With all these organizations, he has designed and led professional development programs for K–12 and university educators that focus on hands-on instructional models.
In 2002, Andy was awarded the National Experiential Educator of the Year by the National Society of Experiential Education, and he currently serves as a Master Teacher with the Organization of American Historians in their Distinguished Speaker Program. He was awarded the 2015 Outstanding Support for Geography Education Award by the National Council for Geographic Education, and he serves as a GeoMentor with the Association of American Geographers. He sits on the board of trustees for the National Council for History Education.
Dr. Louis J. Muglia, Burroughs Wellcome Fund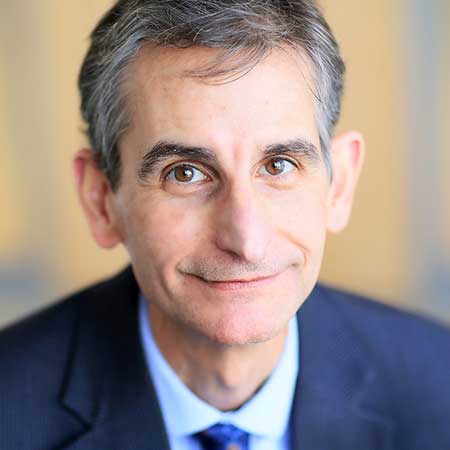 Dr. Louis J. Muglia, MD, PhD, is the president and CEO of the Burroughs Wellcome Fund. Prior to joining the Fund, he was the vice chair for Research, A. Graeme Mitchell Chair of the Division of Human Genetics, Co-Director of the Perinatal Institute and Director of the Center for Prevention of Preterm Birth at Cincinnati Children's Hospital Medical Center, and Professor of Pediatrics at the University of Cincinnati College of Medicine.
Among Dr. Muglia's achievements are more than 260 publications and many awards, including election to the American Society for Clinical Investigation and Association of American Physicians. Dr. Muglia was also elected as a Fellow in the American Association for the Advancement of Science and to membership in the National Academy of Medicine. He previously served as chair of the Board of Scientific Counselors for the Eunice Kennedy Shriver National Institute of Child Health and Human Development of the National Institutes of Health. More >
Robert D. Newman, National Humanities Center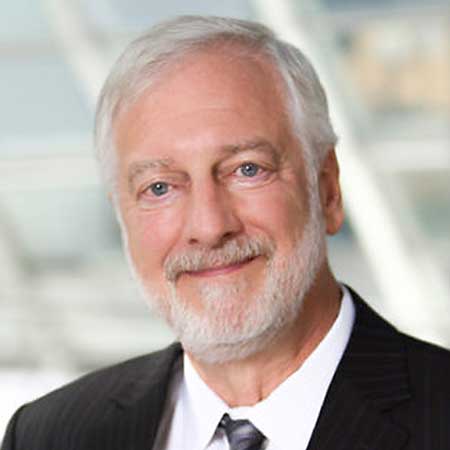 Robert D. Newman is president and director of the National Humanities Center and was previously dean of the College of Humanities, professor of English, and associate vice president for Interdisciplinary Studies at the University of Utah He also has held faculty appointments at the University of South Carolina where he was English department Chair, Texas A&M University, and the College of William and Mary.
Trained as a literary scholar, his scholarship has focused on twentieth-century English literature and culture and narrative theory. He has published six books, numerous articles, reviews and poems, and has received awards for his scholarship as well as his institutional leadership and teaching. For the past nineteen years, he has been General Editor of the "Cultural Frames, Framing Culture" series published by University of Virginia Press. Recently, he was celebrated as a Distinguished Alumnus at both Penn State and the University of North Carolina at Chapel Hill. More >
Safiya Umoja Noble, University of California, Los Angeles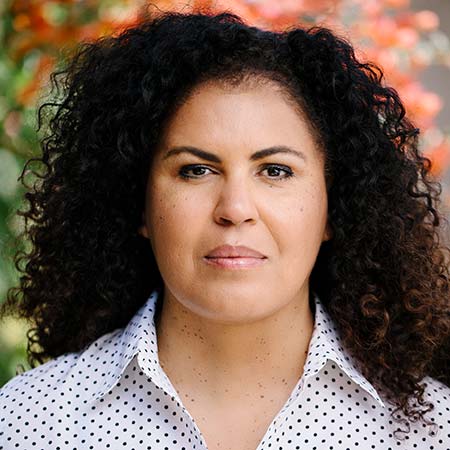 Safiya Umoja Noble is an associate professor at the University of California, Los Angeles (UCLA) in the Department of Information Studies where she serves as the co-founder and co-director of the UCLA Center for Critical Internet Inquiry (C2i2). She also holds appointments in African American Studies and Gender Studies. She is a research associate at the Oxford Internet Institute at the University of Oxford and has been appointed as a Commissioner on the Oxford Commission on AI & Good Governance (OxCAIGG). She is a board member of the Cyber Civil Rights Initiative and serves on the NYU Center Critical Race and Digital Studies advisory board.
Noble is the author of a best-selling book on racist and sexist algorithmic bias in commercial search engines, entitled Algorithms of Oppression: How Search Engines Reinforce Racism. Noble's research focuses on the design of digital media platforms on the internet and their impact on society, marking the ways that digital media impacts and intersects with issues of race, gender, culture, and technology. More >
Tobias Rees, The New School for Social Research and the Berggruen Institute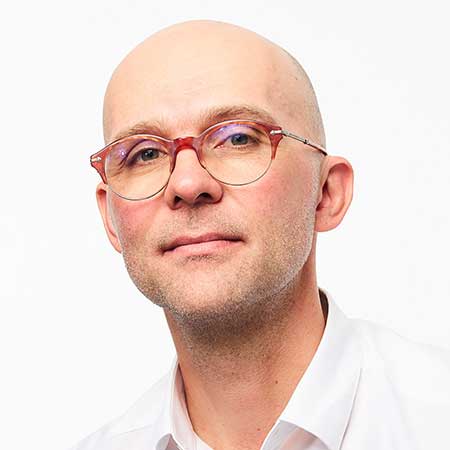 Tobias Rees is the founding director of the Berggruen Institute's Transformations of the Human Program. He also serves as Reid Hoffman Professor of Humanities at The New School for Social Research and is a Fellow of the Canadian Institute for Advanced Research. Professor Rees' expertise lies at the intersection of anthropology, art history, the history of science, and the philosophy of modernity and concerns the study of knowledge/thought. More specifically, he is interested in how categories that order knowledge mutate over time—because of humans, microbes, snails, the weather, AI or other events—and in what effects these mutations have on conceptions of the human/the real. Rees is the author of dozens of articles and three books: Designs for an Anthropology of the Contemporary (2008), Plastic Reason (2016), and most recently of After Ethnos (2018). More >
Abby Smith Rumsey, Center for Advanced Study in the Behavioral Sciences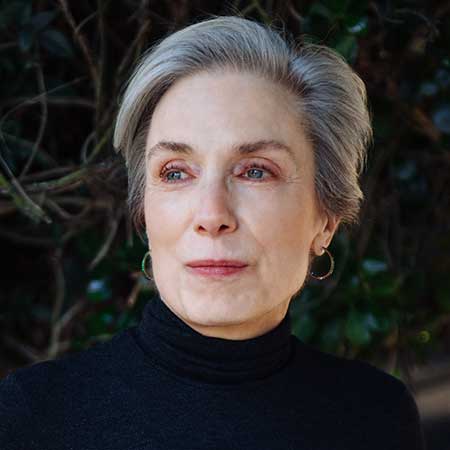 Abby Smith Rumsey is a historian of ideas. She writes and lectures widely on analog and digital preservation, online scholarship, the nature of evidence, the changing roles of libraries and archives, and the impact of new information technologies on perceptions of history, time, and identity. She is the author of When We Are No More: How Digital Memory is Shaping our Future (2016).
Rumsey served as co-director and director of the Scholarly Communication Institute at the University of Virginia (2002–2014); Director of Programs at the Council on Library and Information Resources (1997–2005); and managed programs relating to preservation of and access to cultural heritage collections at the Library of Congress (1988–1997). She also served as an advisor to the American Council of Learned Societies' Commission on the Cyberinfrastructure for the Humanities and Social Sciences and was senior advisor to the Library of Congress's National Digital Information Infrastructure Program. More >
Walter Sinnott-Armstrong, Duke University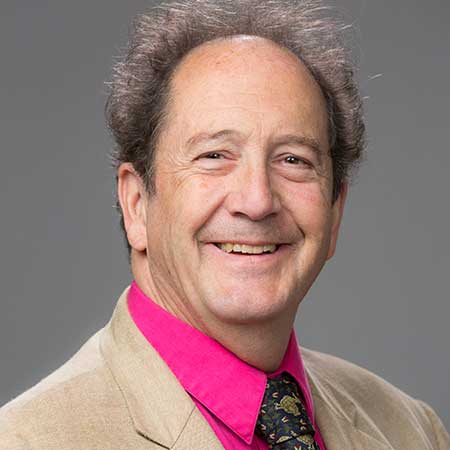 Walter Sinnott-Armstrong is Chauncey Stillman Professor of Practical Ethics in the Department of Philosophy and the Kenan Institute for Ethics at Duke University. He has secondary appointments in the Law School and the Department of Psychology and Neuroscience, and he is core faculty in the Duke Center for Cognitive Neuroscience, the Duke Institute for Brain Sciences, and the Duke Center for Interdisciplinary Decision Sciences. He serves as Resource Faculty in the Philosophy Department of the University of North Carolina at Chapel Hill, Partner Investigator at the Oxford Centre for Neuroethics, and Research Scientist with The Mind Research Network in New Mexico.
He has published widely on ethics, empirical moral psychology and neuroscience, philosophy of law, epistemology, philosophy of religion, and informal logic. Most recently, he is the author of Think Again: How to Reason and Argue, Morality Without God?, and Moral Skepticisms; co-author with Robert Fogelin of Understanding Arguments, Ninth Edition, and with Jesse Summers of Clean Hands: Philosophical Lessons of Scrupulosity; and editor of Moral Psychology, volumes I–V. More >
Michael Witmore, Folger Shakespeare Library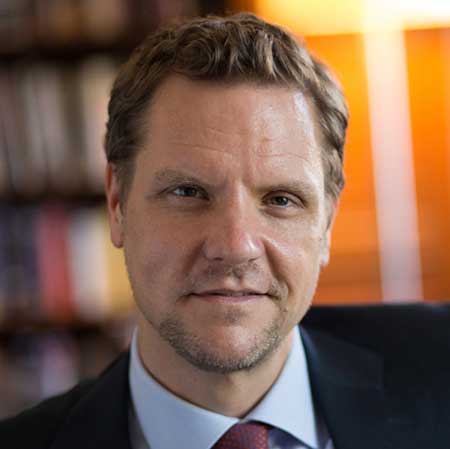 Michael Witmore is director of the Folger Shakespeare Library and was formerly professor of English at the University of Wisconsin-Madison. Before that he served as associate professor of English and assistant professor of English at Carnegie Mellon University.
Among his more recent projects, he launched the Working Group for Digital Inquiry at the University of Wisconsin-Madison and organized the Pittsburgh Consortium for Medieval and Renaissance Studies. He has published five books: Landscapes of the Passing Strange: Reflections from Shakespeare, with Rosamond Purcell (2010), Shakespearean Metaphysics (2009), Pretty Creatures: Children and Fiction in the English Renaissance (2007), Childhood and Children's Books in Early Modern Europe, 1550–1800 (2006), and Culture of Accidents: Unexpected Knowledge in Early Modern England (2001). He currently has several books in progress, including a study of early modern wisdom literature and a book on the nature of digital inquiry in the humanities. More >
Şerife (Sherry) Wong, Artist, Icarus Salon and Researcher at the Berggruen Institute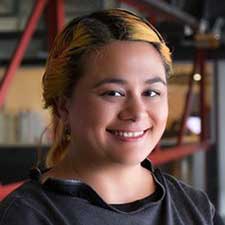 Sherry Wong is a Bay Area artist and founder of Icarus Salon, an art and research organization exploring the societal implications of emerging technology. She has previously partnered with the Center for Advanced Study in the Behavioral Sciences at Stanford to create Fluxus Landscape, a map of 500 actors in AI ethics and governance and Fairer Tomorrow, an immersive experience of political and economic solutions generated during the Covid 19 crisis. In 2019, she was a resident fellow on artificial intelligence at the Rockefeller Foundation Bellagio Center. She was also an Artist in Residence and creator of the Impact Program at Autodesk Pier 9, and has worked at the Electronic Frontier Foundation and Artnet Magazine. She has had solo art exhibits in New York (I-20 Gallery), Vienna, and Mexico City, and has exhibited at Art Basel Miami, Shanghai Art Fair, FIAC Paris, ARCO Madrid, and Art Cologne.
She currently is a researcher in the Transformations of the Human program at the Berggruen Institute, a member of Tech Inquiry, and serves on the board of directors for Digital Peace Now. Şerife advocates for justice in AI and pushes for more active roles for artists in policymaking. More >
Michelle Zimmerman, Renton Prep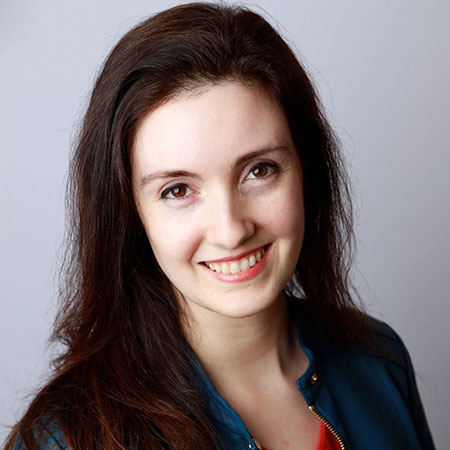 Michelle Zimmerman, PhD, is executive director at Renton Prep in Renton, WA, a Microsoft Showcase School and the author of Teaching AI: Exploring New Frontiers for Learning.
In 2019 Renton Prep was profiled in Forbes Magazine for its efforts to prepare students for human-computer interaction in a world with artificial intelligence. A Microsoft Innovative Educator Expert, Zimmerman serves on the University of Washington, College of Education Professional Education Advisory Board, and is an adjunct faculty member at Concordia University. Her students have gained international recognition hosting official visits from China, Pakistan, Croatia, Serbia, Australia, New Zealand, Wales, Scotland, Japan, Taiwan, Brazil, Netherlands, Germany, and France. She and her students have also presented to Scientific American, the New York Academy of Sciences, NYU, UCLA, SXSWEdu and a range of edtech conferences including ISTE. More >

Graduate Student Projects
The National Humanities Center is committed to providing graduate students with authentic, experiential internships in which they contribute to the various missions of our work. In support of the In Our Image conference, interdisciplinary teams are developing a series of podcasts that capture the key themes addressed, and served as facilitators of the conference discussion groups. We are thrilled to work again with these students, who are alumni of the Center's bi-annual Graduate Student Residencies and Institutes.
Podcast Participants
Stephen Betts, Religious Studies, University of Virginia
Laken Brooks, English, University of Florida
Nuala Phroinséas Caomhánach, History, New York University
Megan Cole, English, University of California, Irvine
Lauren Burrell Cox, English, University of Florida
Clio Doyle, English and Renaissance Studies, Yale University
Grace East, Anthropology, University of Virginia
Kristina Horn, East Asian Studies, University of California, Irvine
Wujun Ke, Comparative Literature, University of California, Irvine
H. JiMin Kwon, Philosophy, University of California, San Diego
Joanna Lawson, Philosophy, Yale University
Madelaine Matej MacQueen, Music, Case Western Reserve University
Ivana Polic, History, University of California, San Diego
Kimberly Stahler, History, Case Western Reserve University
Zachary C. Wooten, Leadership Studies, Alvernia University
Discussion Leaders
Hannah Abrahamson, History, Emory University
Charlotte Dungan, North Carolina School of Science and Math
Robert Flahive, Alliance for Social, Political, Ethical, and Cultural Thought (ASPECT), Virginia Tech
Lindsey Galvao, Social Studies, Dana Hall School, Wellesley, MA (NHC Teacher Advisory Council, 2020–21)
Swati Gilotra, Department of Comparative Literature and Intercultural Studies, University of Georgia
Kylie Korsnack, Educational Developer, Teaching and Scholarship Lab, University of Richmond
Victoria Machado, Religion, University of Florida
Alexander Lowe McAdams, English, Rice University
Christine Nick, Hunter College
Carly Schnitzler, Department of English and Comparative Literature, The University of North Carolina at Chapel Hill
Madelyn Stone, History, Emory University
Darby Cameron Vickers, Philosophy, University of California, Irvine