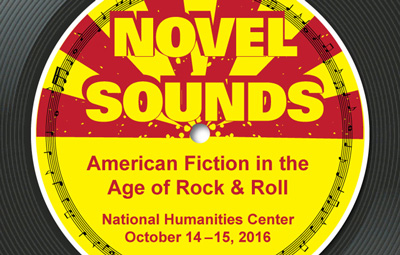 While it is not difficult to perceive rock 'n' roll's profound influence on American culture since the mid-1950s, we seldom consider the surprising reciprocity between rock and serious literature. In this podcast, host Robert Newman talks with Florence Dore about the rock-literature nexus and the ways that rock has both reflected and helped shape our national heritage. They also discuss the conference Novel Sounds—upcoming October 14-15 at the National Humanities Center—which will bring together scholars, critics, and performers to examine rock's broader connections to a wide array of social, historical, and cultural concerns.
Part 2 of this conversation can be found here.
Florence Dore is is associate professor of English and comparative literature at the University of North Carolina at Chapel Hill where her research focuses on 20th- and 21st-century American literature, popular music, and media theory. She is the author of The Novel and the Obscene: Sexual Subjects in American Modernism (2005) and founding coeditor of the Post 45 Series from Standard University Press. She was a Fellow at the National Humanities Center in 2008–09 and returns this year as a member of the Fellows' class of 2016-17.