By Jane Tompkins (NHC Fellow, 1990–91)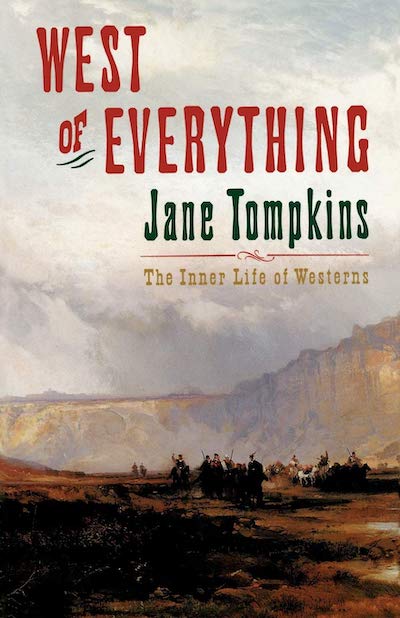 New York: Oxford University Press, 1992
From the publisher's description:
A leading figure in the debate over the literary canon, Jane Tompkins was one of the first to point to the ongoing relevance of popular women's fiction in the 19th century, long overlooked or scorned by literary critics. Now, in West of Everything, Tompkins shows how popular novels and films of the Amercian west have shaped the emotional lives of people in our time. Writing with sympathy, insight, and respect, she probes the main elements of the Western--its preoccupation with death, its barren landscapes, galloping horses, hard-bitten men and their marginalized women--revealing the view of reality and code of behavior these features contain. Tompkins brings these insights to bear in considering film classics such as Red River and Lonely are the Brave, and novels such as Louis L'Amour's Last of the Breed and Owen Wister's The Virginian. She argues that Westerns originated as a reaction against the female-dominated popular fiction of the mid-19th century and the invasion of the public sphere by women which followed it. The Western countered the inwardness, spirituality, and domesticity of these works with a rough-and-tumble, secular world--anti-Christian, anti-emotional, and, most of all, anti-woman. Writing with humor and a provocative intellect, Tompkins brings these currents to the surface, changing how we see the Western.
Subjects
Literature
/
Film and Media
/
Literary Criticism
/
Westerns
/
Popular Culture
/
Film Criticism
/
American History
/
American Frontier
/
Western United States
/
---
Tompkins, Jane (NHC Fellow, 1990–91). West of Everything: The Inner Life of Westerns. New York: Oxford University Press, 1992.