By Edith Sarra (NHC Fellow, 2016–17)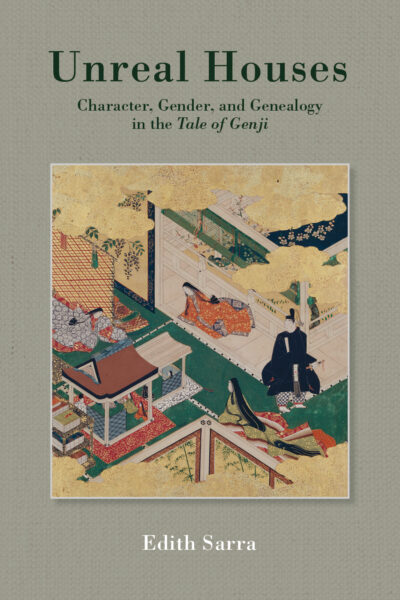 Cambridge, MA: Harvard University Asia Center, 2020
From the publisher's description:
The Tale of Genji (ca. 1008), by noblewoman Murasaki Shikibu, is known for its sophisticated renderings of fictional characters' minds and its critical perspectives on the lives of the aristocracy of eleventh-century Japan. Unreal Houses radically rethinks the Genji by focusing on the figure of the house. Edith Sarra examines the narrative's fictionalized images of aristocratic mansions and its representation of the people who inhabit them, exploring how key characters in the Genji think about houses in both the architectural and genealogical sense of the word.
Through close readings of the Genji and other Heian narratives, Unreal Houses elucidates the literary fabrication of social, architectural, and affective spaces and shows how the figure of the house contributes to the structuring of narrative sequences and the expression of relational nuances among fictional characters. Combining literary analysis with the history of gender, marriage, and the built environment, Sarra opens new perspectives on the architectonics of the Genji and the feminine milieu that midwifed what some have called the world's first novel.
Subjects
Gender and Sexuality
/
Literature
/
Literary Criticism
/
Genealogy
/
Heian Period
/
Homes
/
Japanese Literature
/
Marriage
/
The Tale of Genji
/
Shikibu Murasaki
/
---
Sarra, Edith (NHC Fellow, 2016–17). Unreal Houses: Character, Gender, and Genealogy in the Tale of Genji. Harvard East Asian Monographs. Cambridge, MA: Harvard University Asia Center, 2020.