By Daniel C. Snell (NHC Fellow, 1989–90)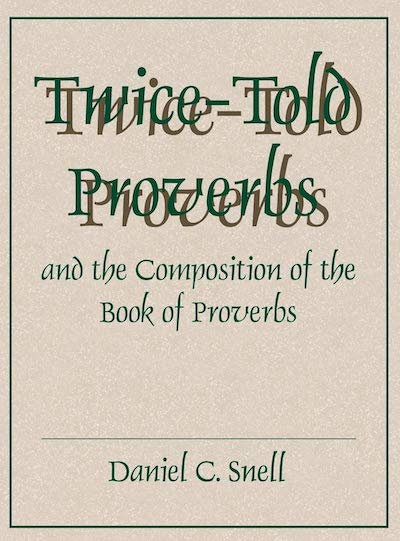 Winona Lake, IN: Eisenbrauns, 1993
From the publisher's description:
The Book of Proverbs is permeated with patterns of repetition, yet to date no major work on Proverbs has dealt adequately with this phenomenon. Snell catalogs and analyzes repetitive words and verses and uses the data to draw conclusions about the composition of the book. He sees four stages in the composition of the book, with the earliest section dated no later than Hezekiah's reign. This book provides a wealth of information, including indexes of repetitive words and verses and an English translation of J. M. Grintz's major essay on the composition of Proverbs, which has previously been available only in Hebrew. The basic work done here will need to be considered in any future work on the Book of Proverbs and wisdom literature in general.
Subjects
Literature
/
Literary Criticism
/
Philology
/
Textual Criticism
/
Book of Proverbs
/
---
Snell, Daniel C. (NHC Fellow, 1989–90). Twice-Told Proverbs and the Composition of the Book of Proverbs. Winona Lake, IN: Eisenbrauns, 1993.