By Martin Jay (NHC Fellow, 2005–06)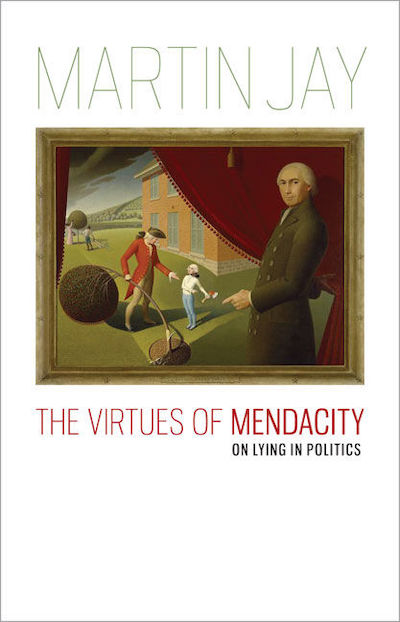 Charlottesville: University of Virginia Press, 2010
From the publisher's description:
When Michael Dukakis accused George H. W. Bush of being the "Joe Isuzu of American Politics" during the 1988 presidential campaign, he asserted in a particularly American tenor the near-ancient idea that lying and politics (and perhaps advertising, too) are inseparable, or at least intertwined. Our response to this phenomenon, writes the renowned intellectual historian Martin Jay, tends to vacillate—often impotently—between moral outrage and amoral realism. In The Virtues of Mendacity, Jay resolves to avoid this conventional framing of the debate over lying and politics by examining what has been said in support of, and opposition to, political lying from Plato and St. Augustine to Hannah Arendt and Leo Strauss. Jay proceeds to show that each philosopher's argument corresponds to a particular conception of the political realm, which decisively shapes his or her attitude toward political mendacity. He then applies this insight to a variety of contexts and questions about lying and politics. Surprisingly, he concludes by asking if lying in politics is really all that bad. The political hypocrisy that Americans in particular periodically decry may be, in Jay's view, the best alternative to the violence justified by those who claim to know the truth.
Subjects
History
/
Philosophy
/
Political Science
/
Politics
/
American History
/
Lies
/
Intellectual History
/
---
Jay, Martin (NHC Fellow, 2005–06). The Virtues of Mendacity: On Lying in Politics. Richard Lectures. Charlottesville: University of Virginia Press, 2010.