By Robert A. Ferguson (NHC Fellow, 1994–95)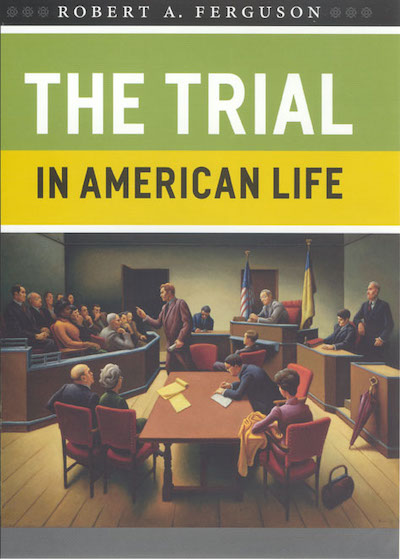 Chicago: The University of Chicago Press, 2007
From the publisher's description:
In a bravura performance that ranges from Aaron Burr to O. J. Simpson, Robert A. Ferguson traces the legal meaning and cultural implications of prominent American trials across the history of the nation. His interdisciplinary investigation carries him from courtroom transcripts to newspaper accounts, and on to the work of such imaginative writers as Emerson, Thoreau, William Dean Howells, and E. L. Doctorow. Ferguson shows how courtrooms are forced to cope with unresolved communal anxieties and how they sometimes make legal decisions that change the way Americans think about themselves. Burning questions control the narrative. How do such trials mushroom into major public dramas with fundamental ideas at stake? Why did outcomes that we now see as unjust enjoy such strong communal support at the time? At what point does overexposure undermine a trial's role as a legal proceeding?
Ultimately, such questions lead Ferguson to the issue of modern press coverage of courtrooms. While acknowledging that media accounts can skew perceptions, Ferguson argues forcefully in favor of full television coverage of them—and he takes the Supreme Court to task for its failure to grasp the importance of this issue. Trials must be seen to be understood, but Ferguson reminds us that we have a duty, currently ignored, to ensure that cameras serve the court rather than the media.
The Trial in American Life weaves Ferguson's deep knowledge of American history, law, and culture into a fascinating book of tremendous contemporary relevance.
Subjects
History
/
Law
/
American History
/
Legal History
/
Cultural History
/
Judiciary
/
Legal Trials
/
---
Ferguson, Robert A. (NHC Fellow, 1994–95). The Trial in American Life. Chicago: The University of Chicago Press, 2007.