By W. Fitzhugh Brundage (NHC Fellow, 1995–96)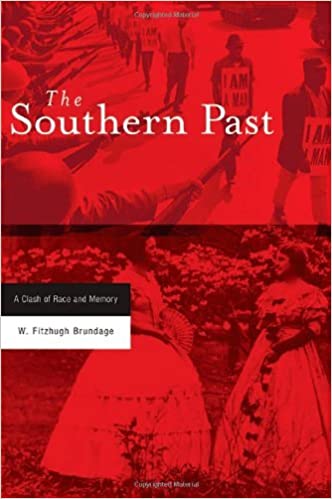 Cambridge, MA: The Belknap Press of Harvard University Press, 2005
From the publisher's description:
Since the Civil War whites and blacks have struggled over the meanings and uses of the Southern past. Indeed, today's controversies over flying the Confederate flag, renaming schools and streets, and commemorating the Civil War and the civil rights movement are only the latest examples of this ongoing divisive contest over issues of regional identity and heritage. The Southern Past argues that these battles are ultimately about who has the power to determine what we remember of the past, and whether that remembrance will honor all Southerners or only select groups.
For more than a century after the Civil War, elite white Southerners systematically refined a version of the past that sanctioned their racial privilege and power. In the process, they filled public spaces with museums and monuments that made their version of the past sacrosanct. Yet, even as segregation and racial discrimination worsened, blacks contested the white version of Southern history and demanded inclusion. Streets became sites for elaborate commemorations of emancipation and schools became centers for the study of black history. This counter-memory surged forth, and became a potent inspiration for the civil rights movement and the black struggle to share a common Southern past rather than a divided one.
W. Fitzhugh Brundage's searing exploration of how those who have the political power to represent the past simultaneously shape the present and determine the future is a valuable lesson as we confront our national past to meet the challenge of current realities.
Awards and Prizes
Charles S. Sydnor Award (2006); Lillian Smith Book Award (2006)
Subjects
History
/
American South
/
American History
/
Racism
/
Collective Memory
/
---
Brundage, W. Fitzhugh (NHC Fellow, 1995–96). The Southern Past: A Clash of Race and Memory. Cambridge, MA: The Belknap Press of Harvard University Press, 2005.