By Laura T. Murphy (NHC Fellow, 2017–18)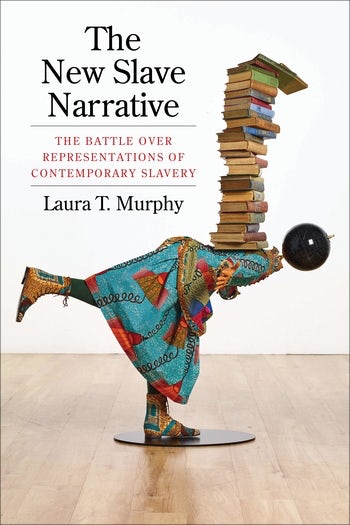 New York: Columbia University Press, 2019
From the publisher's description:
A century and a half after the abolition of slavery in the United States, survivors of contemporary forms of enslavement from around the world have revived a powerful tool of the abolitionist movement: first-person narratives of slavery and freedom. Just as Frederick Douglass, Harriet Jacobs, and others used autobiographical testimonies in the fight to eradicate slavery, today's new slave narrators play a crucial role in shaping an antislavery agenda. Their writings unveil the systemic underpinnings of global slavery while critiquing the precarity of their hard-fought freedom. At the same time, the demands of antislavery organizations, religious groups, and book publishers circumscribe the voices of the enslaved, coopting their narratives in support of alternative agendas.

In this pathbreaking interdisciplinary study, Laura T. Murphy argues that the slave narrative has reemerged as a twenty-first-century genre that has gained new currency in the context of the memoir boom, post-9/11 anti-Islamic sentiment, and conservative family-values politics. She analyzes a diverse range of dozens of book-length accounts of modern slavery from Africa, Asia, the United States, the United Kingdom, and Europe, examining the narrative strategies that survivors of slavery employ to make their experiences legible and to promote a reinvigorated antislavery agenda. By putting these stories into conversation with one another, The New Slave Narrative reveals an emergent survivor-centered counterdiscourse of collaboration and systemic change that offers an urgent critique of the systems that maintain contemporary slavery, as well as of the human rights industry and the antislavery movement.
Subjects
Literature
/
Literary Criticism
/
Slave Narratives
/
Enslaved Persons
/
Contemporary Slavery
/
Abolitionism
/
---
Murphy, Laura T. (NHC Fellow, 2017–18). The New Slave Narrative: The Battle Over Representations of Contemporary Slavery. New York: Columbia University Press, 2019.