Edited by Kevin D. Hoover (NHC Fellow, 1991–92)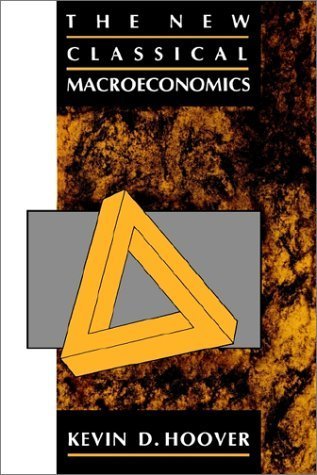 Aldershot, UK: Elgar, 1992
From the publisher's description:
Over the past two decades the new classical macroeconomics has become the single most coherent school of macroeconomic thought. Always controversial, it has nonetheless captured centre-stage, and has become the standard by which competing schools of thought are judged. These volumes contain the most important and influential articles of the new classical school, as well as some important articles critical of new classical thinking. The volumes are arranged thematically, beginning with the rational expectations hypothesis and the application of general equilibrium to labour markets, and continuing with various new classical arguments for the ineffectiveness of government policy. The core of the volumes is Lucas's famous critique of econometric policy evaluation and responses to it in the areas of econometric technique, monetary theory and business-cycle theory. The final section covers the rapidly developing area of models of growth with increasing returns.
Subjects
Economics
/
Macroeconomics
/
---
Hoover, Kevin D. (NHC Fellow, 1991–92), ed. The New Classical Macroeconomics. International Library of Critical Writings in Economics. Aldershot, UK: Elgar, 1992.