By Peter Lake (NHC Fellow, 1998–99)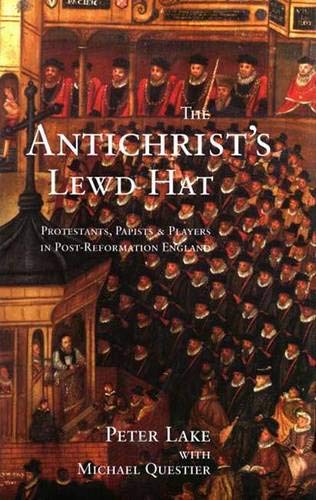 New Haven, CT: Yale University Press, 2002
From the publisher's description:
Short, cheap pamphlets with catchy titles and crude woodcuts lured readers in early modern England. The pamphlets described notorious murders and the sometimes providential means by which the culprit was captured and condemned to the scaffold. In this extraordinary book, Peter Lake examines how various groups—protestant, puritan, and catholic, the press, and the popular stage—sought to enlist these pamphlets for their own ideological and commercial purposes in the sixteenth and early seventeenth centuries.
The book explores print shops, book stalls, and theaters, then proceeds to the pulpits, prisons, and public executions of post-reformation England, tracing the impact of the popular pamphlets and their gory tales. The pamphlets were deployed to attract paying audiences to theaters and customers for book sellers. At the same time they were exploited by clerics seeking to attract the same broad congregation. While the godly attacked the depravity of the pamphleteers and the theaters, the popular press and stage retaliated with anti-puritan stereotypes and stories.
This is a major work of religious, social, and cultural history—a book that redraws the intellectual map of early modern England. Lake goes beyond the exploration of popular literature and the way it was used to offer wider insights into contemporary notions of politics, religion, gender, and social order, and into the tensions of the time.
Subjects
Religion
/
History
/
Pamphlets
/
Early Modern Period
/
Social History
/
English Reformation
/
British History
/
---
Lake, Peter (NHC Fellow, 1998–99). The Antichrist's Lewd Hat: Protestants, Papists and Players in Post-Reformation England. New Haven, CT: Yale University Press, 2002.