By Adam Fairclough (NHC Fellow, 1994–95)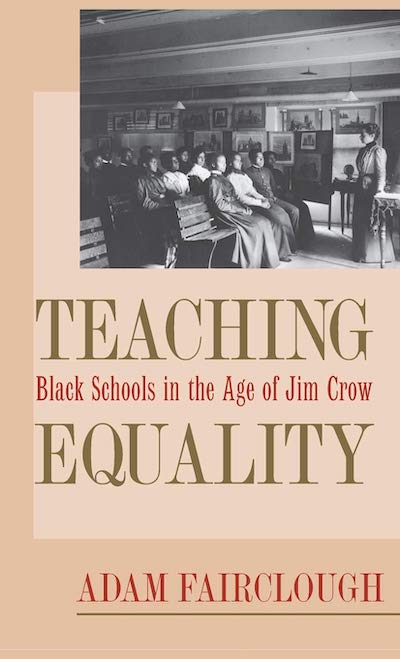 Athens: University of Georgia Press, 2001
From the publisher's description:
In Teaching Equality, Adam Fairclough provides an overview of the enormous contributions made by African American teachers to the black freedom movement in the United States. Beginning with the close of the Civil War, when "the efforts of the slave regime to prevent black literacy meant that blacks . . . associated education with liberation," Fairclough explores the development of educational ideals in the black community up through the years of the civil rights movement. He traces black educators' connection to the white community and examines the difficult compromises they had to make in order to secure schools and funding. Teachers did not, he argues, sell out the black community but instead instilled hope and commitment to equality in the minds of their pupils. Defining the term teacher broadly to include any person who taught students, whether in a backwoods cabin or the brick halls of a university, Fairclough illustrates the multifaceted responsibilities of individuals who were community leaders and frontline activists as well as conveyors of knowledge. He reveals the complicated lives of these educators who, in the face of a prejudice-based social order and a history of oppression, sustained and inspired the minds and hearts of generations of black Americans.
Subjects
History
/
Education Studies
/
African American History
/
American Civil Rights Movement
/
Teachers
/
Jim Crow Laws
/
Racial Segregation
/
---
Fairclough, Adam (NHC Fellow, 1994–95). Teaching Equality: Black Schools in the Age of Jim Crow. Mercer University Lamar Memorial Lectures. Athens: University of Georgia Press, 2001.