Edited by Mark Csikszentmihalyi (NHC Fellow, 1997–98) and P. J. Ivanhoe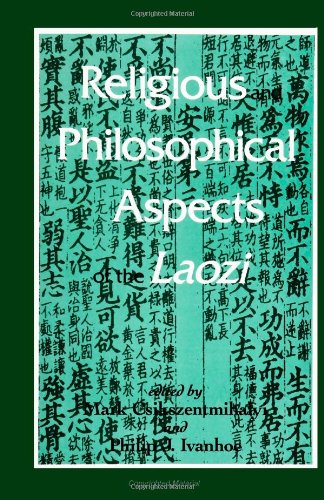 Albany: State University of New York Press, 1999
From the publisher's description:
Leading scholars examine religious and philosophical dimensions of the Chinese classic known as the Daodejing or Laozi.
Renowned international scholars examine crucial issues surrounding the Laozi, the third century Chinese classic also known as the Daodejing in this indispensable volume. The work offers diverse interpretations, a wide range of scholarly traditions, and a variety of ways to engage, ponder, and evaluate the Laozi.
Subjects
Religion
/
Philosophy
/
Daoism
/
Chinese Literature
/
Chinese Philosophy
/
Daodejing
/
Laozi
/
---
Csikszentmihalyi, Mark (NHC Fellow, 1997–98), ed. Religious and Philosophical Aspects of the Laozi. Edited by Mark Csikszentmihalyi and P. J. Ivanhoe. SUNY Series in Chinese Philosophy and Culture. Albany: State University of New York Press, 1999.