By Piotr Sommer (NHC Fellow, 2004–05)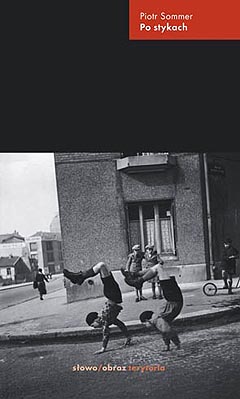 Gdańsk, Poland: Słowo/Obraz Terytoria, 2005
From the publisher's description:
Thematically, these sketches are linked by the subject of my interest - first of all, the contemporary languages ​​of the poem, so probably "poetry". Even when the commentary does not stick too closely to the poem, and the poem itself, as is customary, reveals its "extra-poetic" elements and adjacencies. They are organically linked by what leads a person to temptation in general: joy and delight at the sight of certain behaviors of language, as well as distance to various kinds of absolutization and usurpation, especially those that can be recognized. The attitudes that are contained in these modes of the existence of language also drive me and concern me. Finally, the liaison officer is curiosity as to how this admiration or distance will form a person's opinion.
Subjects
Literature
/
Literary Criticism
/
Poetics
/
Poetry
/
---
Sommer, Piotr (NHC Fellow, 2004–05). Po Stykach = After the contacts. Gdańsk, Poland: Słowo/Obraz Terytoria, 2005.