Edited by Robert Beachy (NHC Fellow, 2006–07) and Michele Gillespie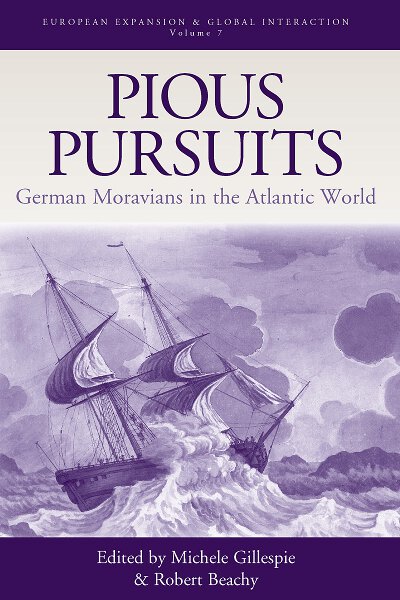 New York: Berghahn Books, 2007
From the publisher's description:
Recent work on the history of migration and the Atlantic World has underscored the importance of the political economies of Europe, Africa, and the Americas in the eighteenth century, emphasizing the impact of these exchanges on political relations and state-building, and on economic structures, commerce, and wealth. Too little of this work explores culture and identity outside the Anglo-American context, especially as reflected through religious developments of radical Pietists and other Germans, the second largest group of migrants to the American colonies in the eighteenth century.
This volume offers a fresh vantage point from which to examine the Atlantic World. Quick to traverse the conventional political boundaries that divided European states and American colonies, Moravians departed their homeland to form new congregations in the most cosmopolitan European cities as well as on the North American frontier. Pious Pursuits explores the lives and beliefs of Atlantic World Moravians, as well as their communities and culture, and it provides a new framework for analysis of the Atlantic World that is comparative and transnational.
Subjects
History
/
Religion
/
African American History
/
Great Migration
/
Migration
/
Reconstruction Era
/
American Civil War
/
---
Beachy, Robert (NHC Fellow, 2006–07), ed. Pious Pursuits: German Moravians in the Atlantic World. Edited by Robert Beachy and Michele Gillespie. European Expansion and Global Interaction. New York: Berghahn Books, 2007.