By Alexander Rosenberg (NHC Fellow, 2006–07)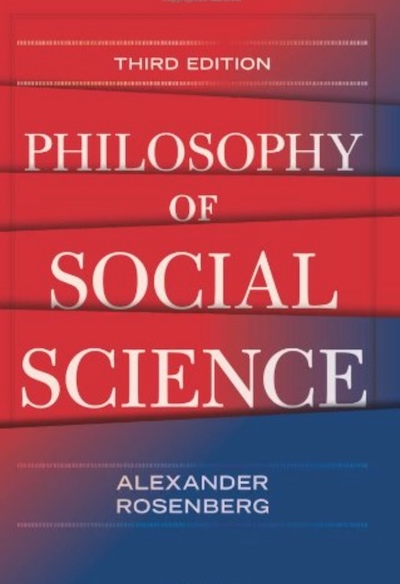 Boulder, CO: Westview Press, 2008
From the publisher's description:
Originally published in 1981. Why have the social sciences in general failed to produce results with the ever-increasing explanatory power and predictive strength of the natural sciences? In seeking an answer to this question, Alexander Rosenberg, a philosopher of science, plunges into the controversial discipline of sociobiology. Sociobiology, Rosenberg asserts, deals in those forces governing human behavior that traditional social science has unsuccessfully attempted to slip between: neurophysiology, on the one hand, and selective forces, on the other. Unlike previous works in the two fields it straddles, Rosenberg's book brings thinking about the nature of scientific theorizing to bear on the most traditional issues in the philosophy of social science. The author finds that the subjects of conventional social science do not reflect the operation of laws that social scientists are equipped to discover. The author argues that much of the debate surrounding sociobiology is irrelevant to the issue of its ultimate success. Although largely conceptual, the book is an unequivocal defense of this new theory in the explanation of human behavior.
Subjects
Philosophy
/
Sociology
/
Social Sciences
/
Methodology
/
Philosophy of Social Science
/
---
Rosenberg, Alexander (NHC Fellow, 2006–07). Philosophy of Social Science. Boulder, CO: Westview Press, 2008.