By Max Black (NHC Fellow, 1987–88)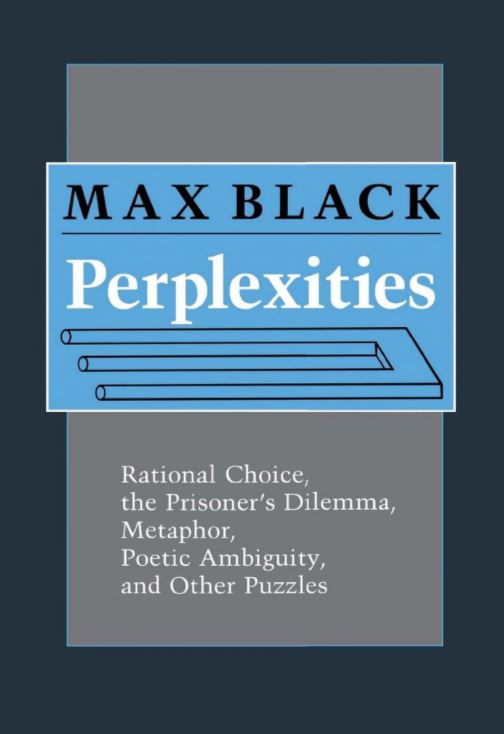 Ithaca, NY: Cornell University Press, 1990
From the publisher's description:
Shortly before his death in 1988, Max Black brought together for this collection previously published major essays on ten intriguing questions concerning ordinary language, rational choice, and literature.
Individual chapters explore such fundamental problems as the puzzles posed by meaning and verification; what metaphor is and how metaphors work; the ambiguities and limits of rationality; the usefulness of decision theory to people who wish to make intelligent choices; some questions concerning Bayesian decision theory; the task of demystifying space; and the radical ambiguity of poetry.
Subjects
Philosophy
/
Literature
/
Rational Choice Theory
/
Metaphor
/
Poetry
/
---
Black, Max (NHC Fellow, 1987–88). Perplexities: Rational Choice, the Prisoner's Dilemma, Metaphor, Poetic Ambiguity, and Other Puzzles. Ithaca, NY: Cornell University Press, 1990.