Edited by Annegret Fauser (NHC Fellow, 2015–16) and Michael A. Figueroa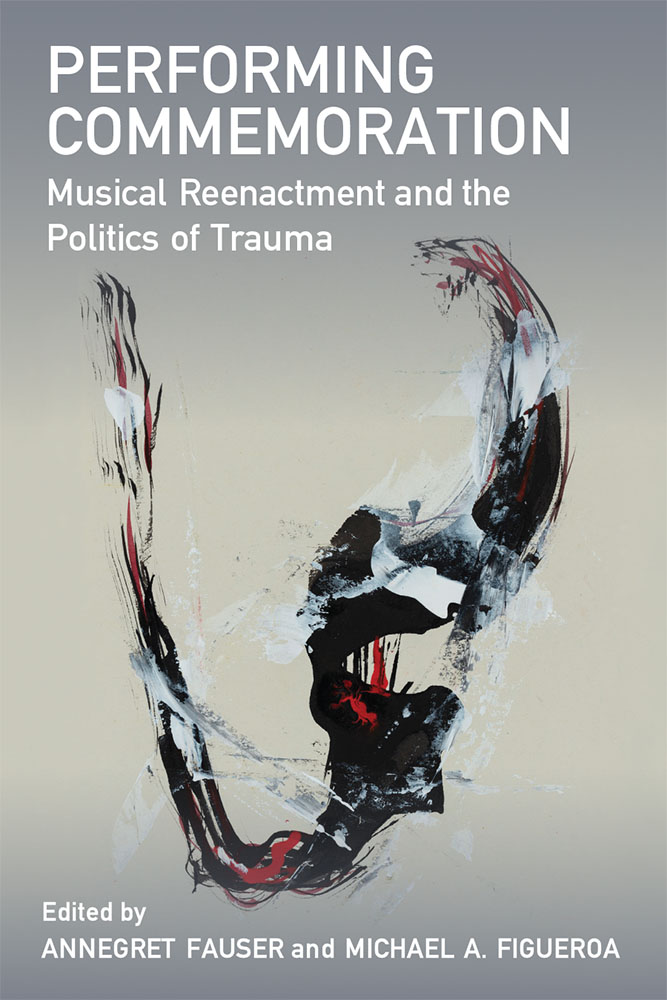 Ann Arbor: University of Michigan Press, 2020
From the publisher's description:
Public commemorations of various kinds are an important part of how groups large and small acknowledge and process injustices and tragic events. Performing Commemoration: Musical Reenactment and the Politics of Trauma looks at the roles music can play in public commemorations of traumatic events that range from the Armenian genocide and World War I to contemporary violence in the Democratic Republic of the Congo and the #sayhername protests. Whose version of a traumatic historical event gets told is always a complicated question, and music adds further layers to this complexity, particularly music without words. The three sections of this collection look at different facets of musical commemorations and reenactments, focusing on how music can mediate, but also intensify responses to social injustice; how reenactments and their use of music are shifting (and not always toward greater social effectiveness); and how claims for musical authenticity are politicized in various ways. By engaging with critical theory around memory studies and performance studies, the contributors to this volume explore social justice, in, and through music.
Subjects
Music
/
History
/
Music Criticism
/
Musicology
/
Social Justice
/
Collective Memory
/
Performance
/
---
Fauser, Annegret (NHC Fellow, 2015–16), ed. Performing Commemoration: Musical Reenactment and the Politics of Trauma. Edited by Annegret Fauser and Michael A. Figueroa. Music and Social Justice. Ann Arbor: University of Michigan Press, 2020.