By Irène Eynat-Confino (NHC Fellow, 1998–99)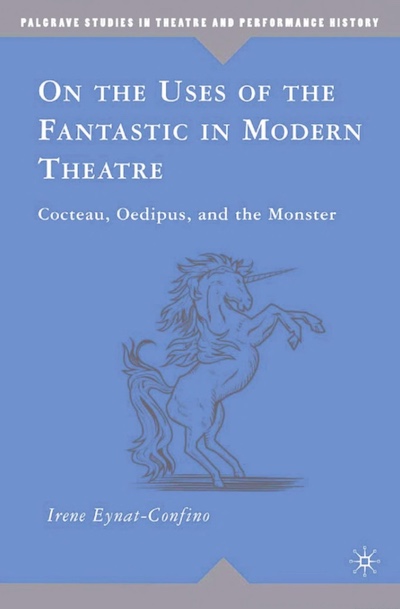 New York: Palgrave Macmillan, 2008
From the publisher's description:
The book reveals how the fantastic is used in modern theatre as a manipulative device to encode the unspeakable and control audience response, challenging conventional readings of all authors who use the fantastic.
Subjects
History
/
Theater
/
Performing Arts
/
Theater Criticism
/
---
Eynat-Confino, Irène (NHC Fellow, 1998–99). On the Uses of the Fantastic in Modern Theatre: Cocteau, Oedipus, and the Monster. Palgrave Studies in Theatre and Performance History. New York: Palgrave Macmillan, 2008.