By Christopher Witmore (NHC Fellow, 2014–15)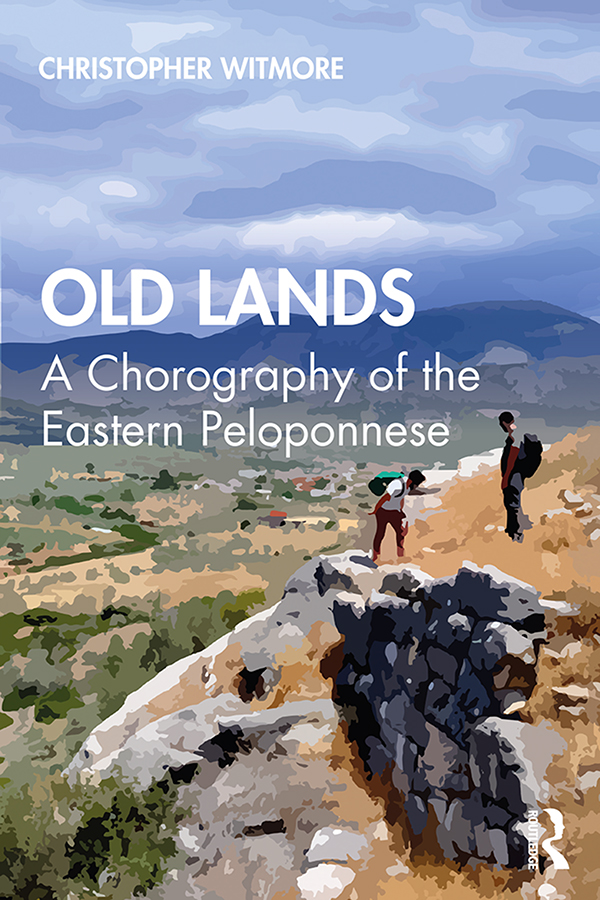 New York: Routledge, 2020
From the publisher's description:
Old Lands takes readers on an epic journey through the legion spaces and times of the Eastern Peloponnese, trailing in the footsteps of a Roman periegete, an Ottoman traveler, antiquarians, and anonymous agrarians.
Following waters in search of rest through the lens of Lucretian poetics, Christopher Witmore reconstitutes an untimely mode of ambulatory writing, chorography, mindful of the challenges we all face in these precarious times. Turning on pressing concerns that arise out of object-oriented encounters, Old Lands ponders the disappearance of an agrarian world rooted in the Neolithic, the transition to urban-styles of living, and changes in communication, movement, and metabolism, while opening fresh perspectives on long-term inhabitation, changing mobilities, and appropriation through pollution. Carefully composed with those objects encountered along its varied paths, this book offers an original and wonderous account of a region in twenty-seven segments, and fulfills a longstanding ambition within archaeology to generate a polychronic narrative that stands as a complement and alternative to diachronic history.
Old Lands will be of interest to historians, archaeologists, anthropologists, and scholars of the Eastern Peloponnese. Those interested in the long-term changes in society, technology, and culture in this region will find this book captivating.
Awards and Prizes
Choice Outstanding Academic Title (2021)
Subjects
Archaeology
/
Geography
/
Antiquities
/
Travel
/
Greek History
/
Ancient Greece
/
Peloponnese
/
---
Witmore, Christopher (NHC Fellow, 2014–15). Old Lands: A Chorography of the Eastern Peloponnese. New York: Routledge, 2020.