By John N. King (NHC Fellow, 1997–98)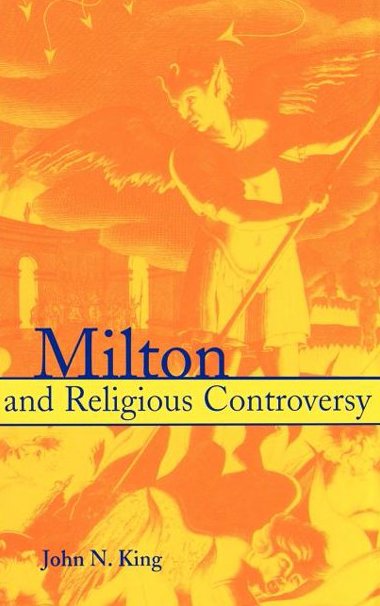 Cambridge, UK: Cambridge University Press, 2000
From the publisher's description:
Religious satire and polemic constitute an elusive presence in Paradise Lost. John N. King shows how Milton's poem takes on new meaning when understood as part of a strategy of protest against ecclesiastical formalism and clericalism. The experience of Adam and Eve before the Fall recalls many Puritan devotional habits. After the Fall, they are prone to 'idolatrous' ritual and ceremony that anticipate the religious 'error' of Milton's own age. Vituperative sermons, broadsides and pamphlets, notably Milton's own tracts, afford a valuable context for recovering the poem's engagement with the violent history of the Civil Wars, Commonwealth and Restoration, while contemporary visual satires help to clarify Miltonic practice. Eighteenth-century critics who attacked breaches of decorum and sublimity in Paradise Lost alternately deplored and ignored a literary and polemical tradition deployed by Milton's contemporaries. This important study, first published in 2000, sheds light on Milton's epic and its literary and religious contexts.
Subjects
Fiction and Poetry
/
Religion
/
Literary Criticism
/
Satire
/
Polemics
/
Epic Poetry
/
British Literature
/
Christianity
/
Paradise Lost
/
John Milton
/
---
King, John N. (NHC Fellow, 1997–98). Milton and Religious Controversy: Satire and Polemic in "Paradise Lost". Cambridge, UK: Cambridge University Press, 2000.