By Timothy Kircher (NHC Fellow, 2007–08)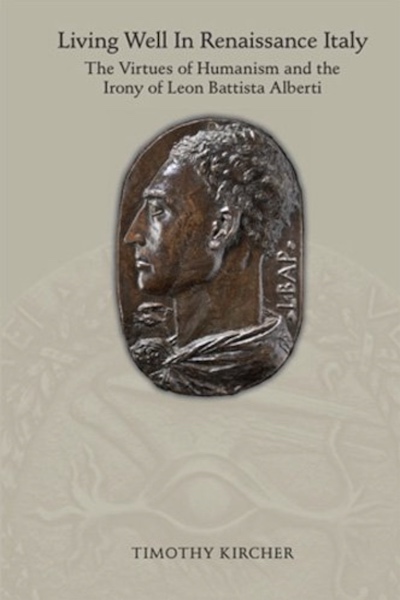 Tempe: Arizona Center for Medieval and Renaissance Studies, 2012
From the publisher's description:
This study evaluates the way Leon Battista Alberti (1404-1472) assessed humanist moral philosophy in Renaissance Italy. It helps us understand not only the allure of Renaissance humanism, but also its shortcomings, through the writings of a leading humanist of the time. Alberti's writings employ irony in order to illustrate the humanist fallacies of basing moral virtue on scholarly learning, and of linking moral goodness with public reputation. His skeptical, ironic viewpoint adapts the perspectives of fourteenth-century humanists, Francesco Petrarch and Giovanni Boccaccio. The book therefore highlights the heritage of fourteenth-century humanism for the fifteenth century.
Subjects
Philosophy
/
History
/
Humanism
/
Italian Renaissance
/
Renaissance Literature
/
Ethics
/
Morality
/
Irony
/
Leon Battista Alberti
/
---
Kircher, Timothy (NHC Fellow, 2007–08). Living Well in Renaissance Italy: The Virtues of Humanism and the Irony of Leon Battista Alberti. Medieval and Renaissance Texts and Studies. Tempe: Arizona Center for Medieval and Renaissance Studies, 2012.