By Ginger S. Frost (NHC Fellow, 2002–03)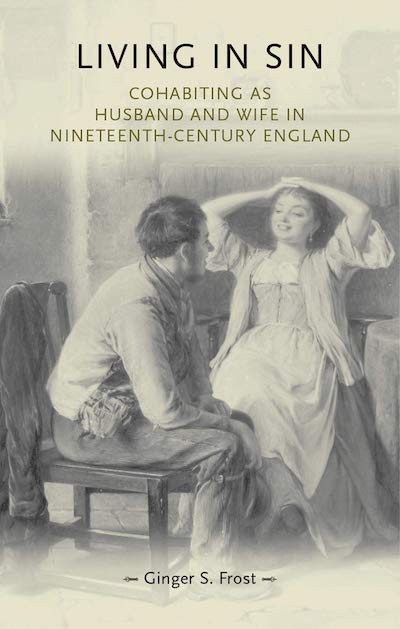 Manchester, UK: Manchester University Press, 2008
From the publisher's description:
Living in sin is the first book-length study of cohabitation in nineteenth-century England, based on research into the lives of hundreds of couples. 'Common-law' marriages did not have any legal basis, so the Victorian courts had to wrestle with unions that resembled marriage in every way, yet did not meet its most basic requirements.
The majority of those who lived in irregular unions did so because they could not marry legally. Others chose not to marry, from indifference, from class differences, or because they dissented from marriage for philosophical reasons. This book looks at each motivation in turn, highlighting class, gender and generational differences, as well as the reactions of wider kin and community.
Frost shows how these couples slowly widened the definition of legal marriage, preparing the way for the more substantial changes of the twentieth century, making this a valuable resource for all those interested in Gender and Social History.
Subjects
History
/
Gender and Sexuality
/
Social History
/
Marriage
/
Nineteenth-Century
/
Victorian Era
/
---
Frost, Ginger S. (NHC Fellow, 2002–03). Living in Sin: Cohabiting as Husband and Wife in Nineteenth-Century England. Gender in History. Manchester, UK: Manchester University Press, 2008.