Edited by Helena Goscilo (NHC Fellow, 1990–91)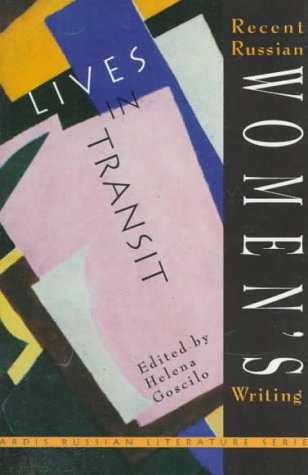 Ann Arbor, MI: Ardis, 1995
From the publisher's description:
One of the most remarkable changes taking place in Russia after the break-up of the Soviet empire is the radical transformation of Russian women's culture. Despite a historically male-dominated culture, gender awareness has flourished in the 1990's, and is reflected in a new body of women's literature and a new concern for female experience.
Subjects
Fiction and Poetry
/
Literature
/
Russian Literature
/
Short Stories
/
Women Authors
/
Gender Roles
/
Women
/
---
Goscilo, Helena (NHC Fellow, 1990–91), ed. Lives in Transit: A Collection of Recent Russian Women's Writing. Ann Arbor, MI: Ardis, 1995.