By David Ellis (NHC Fellow, 1991–92)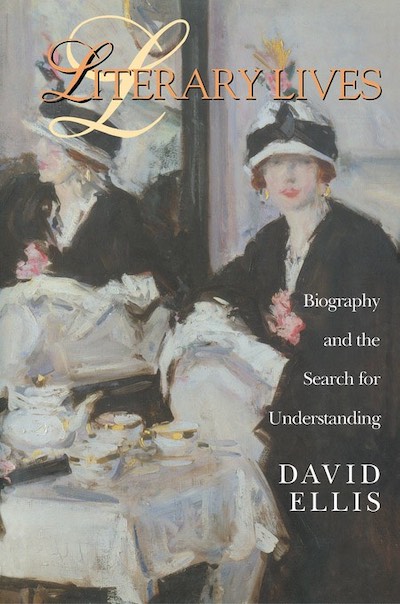 Edinburgh, UK: Edinburgh University Press, 2000
From the publisher's description:
Popular though biography is, it has as yet received very little critical attention. What nearly all biographies offer is an understanding of their subjects and an explanation of their behaviour. In this book David Ellis, author of the acclaimed third volume of the Cambridge biography of D H Lawrence, meditates on the nature of biography and the way biographers habitually explain their subjects' lives by reference to psychology, ancestry, childhood experience, social relations, the body or illness. Packed with examples and written in a lively, engrossing style, the aim of the book is to uncover the principles which biographers adopt in their efforts to make sense of others' lives whilst at the same time ensuring that their own narratives remain coherent.
In exploring the methods of literary biographers and the ways in which they interpret the material they accumulate - from Dr Johnson to Jean-Paul Sartre - David Ellis is able to make challenging and highly valuable comments on biography in general. Although he chiefly draws on recent lives of writers such as Dickens, Henry James, Flaubert, Virginia Woolf, Sylvia Plath, Graham Greene, George Orwell, W B Yeats and Hemingway, Professor Ellis also considers the biographies of such compelling, non-literary figures as Mozart, Picasso and Cézanne.
With their focus on the understanding of other people as the main feature of biography, the informed and often humorous discussions in this book provide the ideal context for appreciating this fascinating literary form.
Subjects
Literature
/
Literary Criticism
/
Biography
/
Authorship
/
Writing Style
/
---
Ellis, David (NHC Fellow, 1991–92). Literary Lives: Biography and the Search for Understanding. Edinburgh, UK: Edinburgh University Press, 2000.