By Judith Evans Grubbs (NHC Fellow, 1993–94)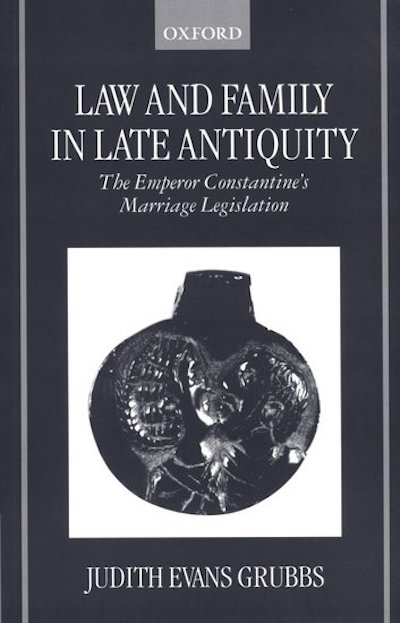 Oxford, UK: Clarendon Press, 1995
From the publisher's description:
This is a new and thought-provoking look at law and marriage in late antiquity, dealing particularly with the legislation on marriage enacted by the Roman emperor Constantine. Though Constantine is usually accepted as being the first Christian emperor, Judith Grubbs argues here that the extent of Christian influence on his marriage legislation was limited. Her study of his laws against the background of both classical Roman law and early Christian attitudes toward marriage reveals much about contemporary behavior and belief in this period.
Subjects
History
/
Law
/
Marriage
/
Roman Empire
/
Christianity
/
Late Antiquity
/
Emperor of Rome Constantine I
/
---
Evans Grubbs, Judith (NHC Fellow, 1993–94). Law and Family in Late Antiquity: The Emperor Constantine's Marriage Legislation. Oxford, UK: Clarendon Press, 1995.