Edited and translated by D. Mark Possanza (NHC Fellow, 2015–16) and Dennis Looney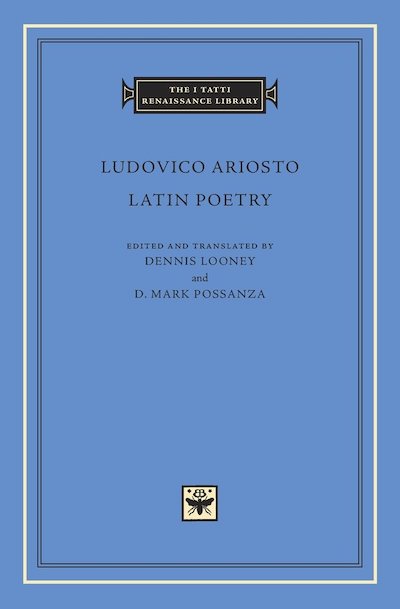 Cambridge, MA: Harvard University Press, 2018
From the publisher's description:
Ludovico Ariosto (1474–1533), one of Italy's greatest poets, was a leading figure of sixteenth-century Italian humanism. After some years working in the household of Cardinal Ippolito d'Este, to whom he dedicated his dazzling romance epic Orlando Furioso (1516), Ariosto settled in Ferrara under the patronage of Ippolito's brother Alfonso. He continued to write throughout his life, publishing 214 letters, five plays, seven satires in verse, and dozens of lyric poems in Italian and Latin. Ariosto's Latin poems, translated into English for the first time in this volume, are remarkable for their erudition, technical virtuosity, and playfulness. This edition provides a new Latin text, the first to be based on a collation of the autograph manuscript and editio princeps, and offers a unique insight into the Latin formation of one of the Renaissance's foremost vernacular writers.
Subjects
Literature
/
Fiction and Poetry
/
Poetry
/
Humanism
/
Italian Literature
/
Italian Renaissance
/
Ludovico Ariosto
/
---
Possanza, D. Mark (NHC Fellow, 2015–16), ed. and trans. Latin Poetry. Edited and translated by D. Mark Possanza and Dennis Looney. The I Tatti Renaissance Library. Cambridge, MA: Harvard University Press, 2018.