By Nigel Smith (NHC Fellow, 2007–08)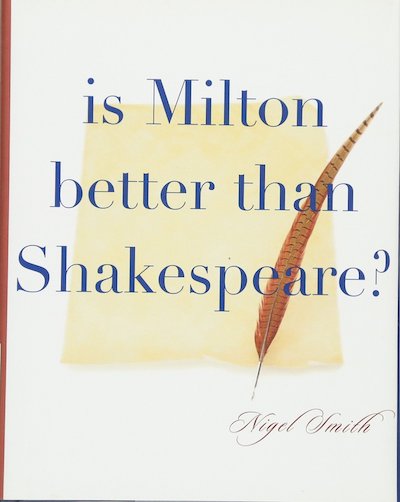 Cambridge, MA: Harvard University Press, 2008
From the publisher's description:
With literature waning in the interest of so many, is Shakespeare the only poet the public can still appreciate? John Milton, as this book makes clear, speaks more powerfully to the eternal questions and to the important concerns of our time. The Milton of this volume is an author for all Americans—conservative, liberal, radical—not only because he was a favorite of the founding fathers, his voice echoing through their texts and our very foundation, but also because his visionary writing embodies the aspirations that have guided Americans seeking ideals of ethical and spiritual perfection.
Nigel Smith makes a compelling case for Milton's relevance to our present situation. In direct and accessible terms, he shows how the seventeenth-century poet, while working to write the greatest heroic poem in the English language, also managed to theorize about religious, political, and civil liberty in ways that matter as much today as they did in Puritanical times. Through concise chapters that chart Milton's life at the center of the English and European literary and political scenes—as well as his key themes of free will, freedom and slavery, love and sexual liberty, the meaning of creation, and the nature of knowledge—Smith's work brings Milton, his poetry, and his prose home to readers of our day. A provocative and enlightening introduction, for newcomers and informed readers alike, this book rediscovers and redefines Milton for a new generation, one that especially needs and deserves to know him.
Subjects
Literature
/
Literary Criticism
/
Poetry
/
British Literature
/
English Literature
/
William Shakespeare
/
John Milton
/
---
Smith, Nigel (NHC Fellow, 2007–08). Is Milton Better Than Shakespeare?. Cambridge, MA: Harvard University Press, 2008.