By Joshua Landy (NHC Fellow, 2011–12)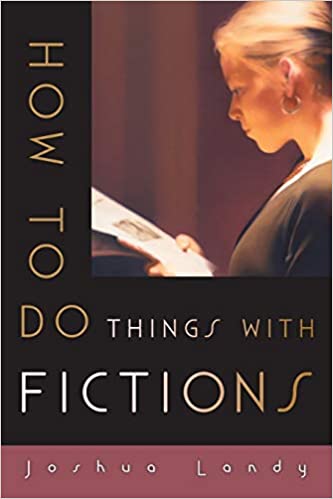 New York: Oxford University Press, 2012
From the publisher's description:
Why does Mark's Jesus speak in parables? Why does Plato's Socrates make bad arguments? Why are Beckett's novels so inscrutable? And why don't stage magicians even pretend to summon spirits anymore? In a series of captivating chapters on Mark, Plato, Beckett, Mallarmé, and Chaucer, Joshua Landy not only answers these questions but explains why they are worth asking in the first place.

Witty and approachable, How to Do Things with Fictions challenges the widespread assumption that literary texts must be informative or morally improving in order to be of any real benefit. It reveals that authors are sometimes best thought of not as entertainers or as educators but as personal trainers of the brain, putting their willing readers through exercises designed to fortify specific mental capacities, from form-giving to equanimity, from reason to faith.

Delivering plenty of surprises along the way--that moral readings of literature can be positively dangerous; that the parables were deliberately designed to be misunderstood; that Plato knowingly sets his main character up for a fall; that metaphor is powerfully connected to religious faith; that we can sustain our beliefs even when we suspect them to be illusions--How to Do Things with Fictions convincingly shows that our best allies in the struggle for more rigorous thinking, deeper faith, richer experience, and greater peace of mind may well be the imaginative writings sitting on our shelves.
Subjects
Literature
/
Fiction and Poetry
/
Literary Criticism
/
Authorship
/
Writing Style
/
---
Landy, Joshua (NHC Fellow, 2011–12). How to Do Things with Fictions. New York: Oxford University Press, 2012.