By Laura T. Murphy (NHC Fellow, 2017–18)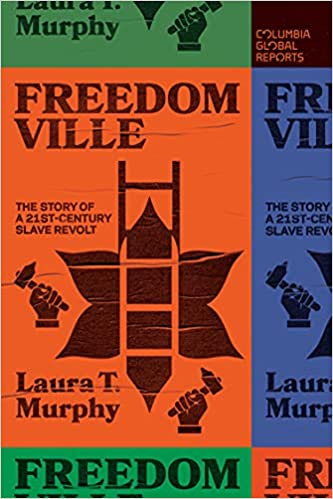 New York: Columbia Global Reports, 2021
From the publisher's description:
A celebrated revolution brought freedom to a group of enslaved people in northern India. Or did it?
Millions of people around the world today are enslaved; nearly eight million of them live in India, more than anywhere else. This book is the story of a small group of enslaved villagers in the Indian state of Uttar Pradesh, who founded their own town of Azad Nagar—Freedomville—after staging a rebellion against their slaveholders. International organizations championed this as a nonviolent "silent revolution" that inspired other villagers to fight for their own freedom. But Laura T. Murphy, a leading scholar of contemporary global slavery, who spent years researching and teaching about Freedomville, found that whispers and deflections suggested that there was something troubling about Azad Nagar's success.
Murphy embarks on a Rashomon-like retelling—a complex, constantly changing narrative of a murder that captures better than any sanitized account just why it is that slavery continues to exist in the twenty-first century. Freedomville's enormous struggle to gain and maintain liberty shows why it is unrealistic to expect radical change without violent protest—and how a global construction boom is deepening and broadening the alienation of impoverished people around the world.
Subjects
History
/
Contemporary Slavery
/
Slave Resistance
/
Enslaved Persons
/
Political Freedom
/
Ethnography
/
Civil Rights
/
Uttar Pradesh, India
/
---
Murphy, Laura T. (NHC Fellow, 2017–18). Freedomville: The Story of a 21st-Century Slave Revolt. New York: Columbia Global Reports, 2021.