By Jean H. Hagstrum (NHC Fellow, 1985–86; 1986–87)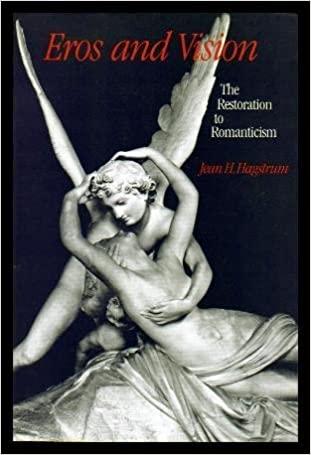 Evanston, IL: Northwestern University Press, 1989
From the publisher's description:
A discussion about the period of English literature and culture from the Restoration to Romanticism (1660 to 1827, the year of Blake's death). The quest by literary leaders for integrity within themselves and their culture is the underlying preoccupation of the period and also of the essays in this book. The 12 chapters and 26 illustrations discuss and illuminate such authors as: Dryden, Swift, and Pope; Johnson and Blake; Gray, Radcliffe, Byron, and Shelley; and Goethe and Rousseau. Discloses the vital, ego-related energies of each and places both philosophy and art in a historical and aesthetic context.
Subjects
Literature
/
Philosophy
/
Literary Criticism
/
British Literature
/
Romanticism
/
Aesthetics
/
The Restoration
/
---
Hagstrum, Jean H. (NHC Fellow, 1985–86; 1986–87). Eros and Vision: The Restoration to Romanticism. Evanston, IL: Northwestern University Press, 1989.