Edited by Katherine K. Preston (NHC Fellow, 2009–10), Deane L. Root, Mark Slobin, and James W. Kimball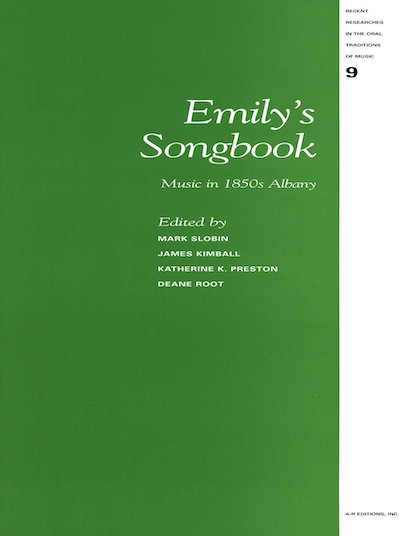 Middleton, WI: A-R Editions, 2010
From the publisher's description:
This publication is the first-ever facsimile edition of a "binder's volume," a personal collection of sheet music, in this case that of a nineteenth-century young woman, Emily Esperanza McKissick of Albany, New York, who must have actively used her volume with her friends and family and who became a long-lived music teacher.
Essays by leading American-music specialists illuminate the general themes of this unique volume and also provide detailed information (with copious reference to period source materials) about the McKissick family, musical life in midcentury Albany, the publication history of the forty-six songs, and an analysis of the penciled annotations made by Emily on the music itself. The complete binder's volume of Emily's favorite songs—some common, some rare—is presented, cover to cover, as a photographic facsimile.
Subjects
Music
/
Piano Music
/
Popular Music
/
Primary Sources
/
American Music
/
Emily Esperanza McKissick
/
---
Preston, Katherine K. (NHC Fellow, 2009–10), ed. Emily's Songbook: Music in 1850s Albany. Edited by Katherine K. Preston, Deane L. Root, Mark Slobin, and James W. Kimball. Recent Researches in the Oral Traditions of Music. Middleton, WI: A-R Editions, 2010.