By Akram Fouad Khater (NHC Fellow, 2005–06)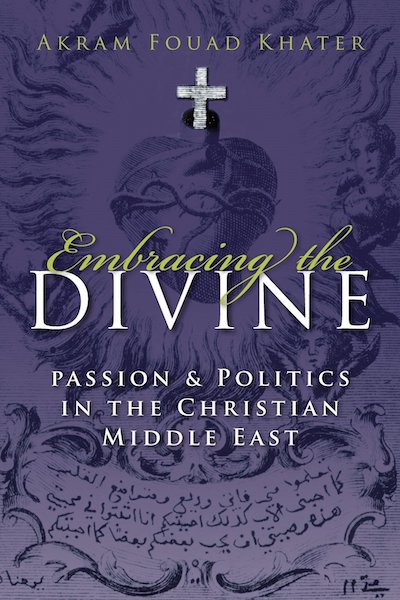 Syracuse, NY: Syracuse University Press, 2010
From the publisher's description:
Hndiyya al-'Ujaimi, a young eighteenth-century nun whose faith was matched by her ambition and intellect, lies at the heart of this absorbing history of Middle Eastern Christianity. At the age of twenty-six, Hindiyya left her hometown of Aleppo to establish a convent in the mountains of Lebanon. Her order and her growing public profile as a visionary and living saint met with stiff opposition from Latin missionaries and with mistrust from the Vatican. Church authorities were suspicious of feminine spirituality and independent religious authority, eventually subjecting her to two Inquisitions by the Vatican. Sentenced to spend her entire life imprisoned, Hindiyya died in 1798 in her cell, leaving a legacy that shaped the church for many years to come.
Compelling in its cinematic scope—resplendent with the requisite villains and mysterious events infused with sinister and sexual tensions, tragedy, and pathos—Hindiyya's story holds within its folds a larger tale about the construction of a new Christianity in the Levant. Khater skillfully reveals what her story tells us about religious minorities in the Middle East, early modern cultural encounters between the West and the Middle East, and the relationship between gender, modernity, and religion.
Subjects
History
/
Religion
/
Christianity
/
History of Christianity
/
Women's History
/
Women
/
Monastics
/
Mystics
/
Early Modern Period
/
Hindiyya al-Ujaimi
/
---
Khater, Akram Fouad (NHC Fellow, 2005–06). Embracing the Divine: Passion and Politics in the Christian Middle East. "Gender, Culture, and Politics in the Middle East". Syracuse, NY: Syracuse University Press, 2010.