By Mario Klarer (NHC Fellow, 1995–96; 2000–01)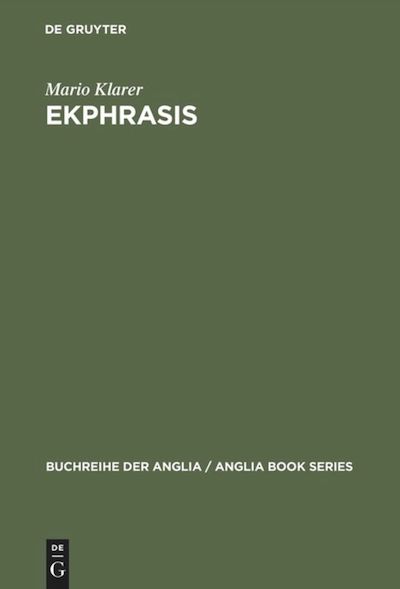 Tübingen, Germany: Max Niemeyer, 2001
From the publisher's description:
This volume examines instances of ecphrasis (literary descriptions of pictures) in the works of English Renaissance authors against the background of Elizabethan theory formation on the problem of representation. References to (usually fictional) works of art in the works of Sidney, Spenser, Lyly and Shakespeare serve as a starting-point for a reconstruction of the prevalent theoretical climate in connection with the question of representation in late 16th century England. The working hypothesis here is that because of their dual representation structure (verbal representation of what is already a visual representation) literary descriptions of pictorial works reflect the issues and problems addressed by theories of representation in their respective epochs.
Subjects
Literature
/
Art
/
Literary Criticism
/
Poetry
/
Poets
/
Ekphrasis
/
English Literature
/
Edmund Spenser
/
William Shakespeare
/
Philip Sidney
/
John Lyly
/
---
Klarer, Mario (NHC Fellow, 1995–96; 2000–01). Ekphrasis: Bildbeschreibung als Repräsentationstheorie bei Spenser, Sidney, Lyly und Shakespeare = Ekphrasis: image description as representation theory in Spenser, Sidney, Lyly and Shakespeare. Buchreihe der Anglia. Tübingen, Germany: Max Niemeyer, 2001.