By Gary Shapiro (NHC Fellow, 1993–94)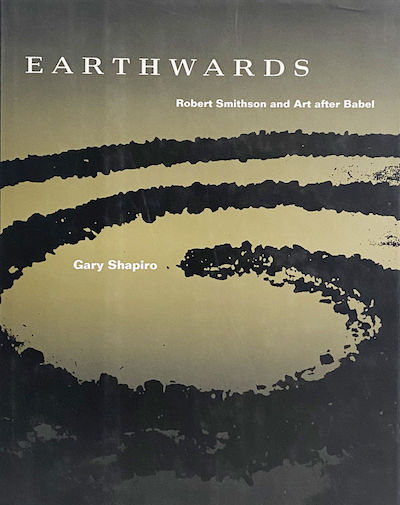 Berkeley: University of California Press, 1995
From the publisher's description:
The death of Robert Smithson in 1973 robbed postwar American art of an unusually creative practitioner and thinker. Smithson's pioneering earthworks of the 1960s and 1970s anticipated contemporary concerns with environmentalism and the site-specific character of artistic production. His interrogation of authorship, the linear historiography of high modernism, and the limitations of the museum prefigures key themes in postmodern criticism while underscoring the uniqueness of Smithson's own work as an artist, filmmaker, and writer.

Gary Shapiro's elegant and incisive study of Smithson's career is the first book to address the full range of the artist's dazzling virtuosity. Ranging from Smithson's best known works such as Spiral Jetty and Partially Buried Woodshed to his photographs, films, and theoretical readings and writings, Shapiro's masterful book analyzes Smithson's art in relation to the legacy of American art of the 1960s and central philosophical themes in its contemporary reception.
Subjects
Art
/
Philosophy
/
Art History
/
Aesthetics
/
Art Criticism
/
Artists
/
Robert Smithson
/
---
Shapiro, Gary (NHC Fellow, 1993–94). Earthwards: Robert Smithson and Art after Babel. Berkeley: University of California Press, 1995.