By Morris Dickstein (NHC Fellow, 1989–90)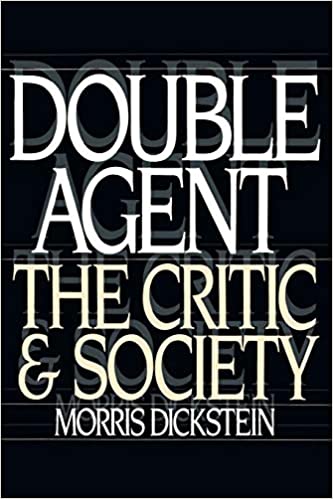 New York: Oxford University Press, 1992
From the publisher's description:
Double Agent is a watershed in the recent revival of interest in the role of the public critic and intellectual who writes about culture, politics, and the arts for an intelligent general audience. Offering acute portraits of critics both famous and neglected, Dickstein traces the evolution of cultural criticism over the last century from Matthew Arnold to New Historicism. He examines the development of practical criticism, the rise and fall of literary journalism, and the growth of American Studies, and rereads the work of critics like Arnold, Walter Pater, I.A. Richards, Roland Barthes, Edmund Wilson, R.P. Blackmur, Lionel Trilling, Alfred Kazin, and George Orwell. In essays and books that are themselves works of literature, these writers made criticism central to the public sphere, balancing social and literary values, politic commitment and aesthetic judgment. Though marginalized or ignored by academic histories of criticism, their example has proved immensely valuable for younger critics eager to find a personal voice and reach a wider public.
Subjects
Literature
/
Literary Criticism
/
American Literature
/
Historicism
/
English Literature
/
---
Dickstein, Morris (NHC Fellow, 1989–90). Double Agent: The Critic and Society. New York: Oxford University Press, 1992.